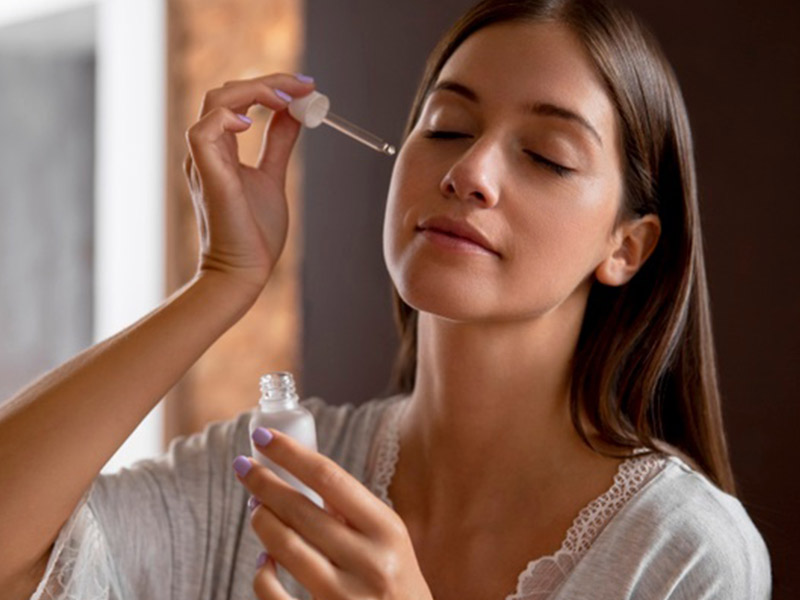 Skincare is an act of self-love, and if you tend to give your skin that much-needed dose of care and nourishment, you must consider vitamin C. This nutrient is great for overall health. Vitamin C is a known antioxidant, it boosts immunity, is believed to help with managing blood pressure and lowering the risk of heart diseases. But that's not the vitamin C we're referring to here. In this article, we'll delve into topical vitamin C, the one you can apply to your skin. Throughout the day, your skin is exposed to a lot – dirt, heat, toxins, pollution. And if you don't care for it properly, it ages prematurely, dark spots and fine lines appear, and you can experience several skin-related problems. Contrarily, if you put in the requisite effort, not only you can prevent skin issues but can delay ageing, prevent dark spots, lines, and wrinkles, and will be endowed with healthy and nourished skin. Here is where topical vitamin C has a role to play that can provide your skin the care it needs.
Benefits Of Vitamin C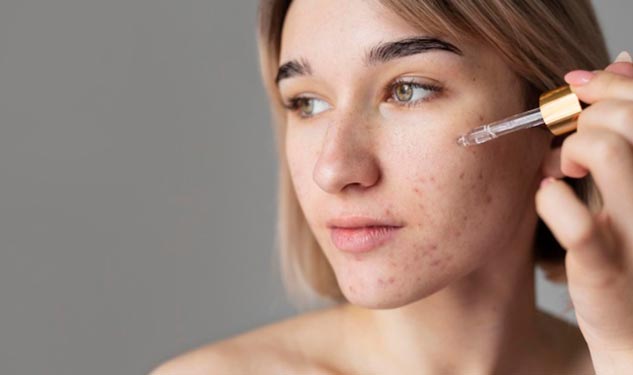 (Photo Credit: Freepik)
Research has been conducted over the years to know the benefits of applying vitamin C to the skin.
Wrinkles: Several clinical studies have shown that vitamin C improves wrinkles. According to a study, when you use it continuously for three months, you'll see an improvement in both fine and coarse wrinkles.
Texture: Upon continuous use, vitamin C improves your skin texture and appearance.
UV Rays: When used in a combination with good sunscreen, vitamin C is known to protect the skin from the sun's harmful UV rays, according to Harvard Health. When you use it with other ingredients, such as vitamin E and ferulic acid, it diminishes skin redness and also protects it from the sun's harmful rays, clinical studies have shown.
Dark Spots: Studies have also shown that vitamin C can diminish dark spots.
Acne: Vitamin C has anti-inflammatory properties, and hence limits sebum production in the skin, thus helping with acne.
Although several clinical trials have shown the skincare benefits of topical vitamin C, these are still limited and more research is needed into this.
Also read: Vitamin C Alone Is NOT Enough To Boost Immunity
Where To Find Vitamin C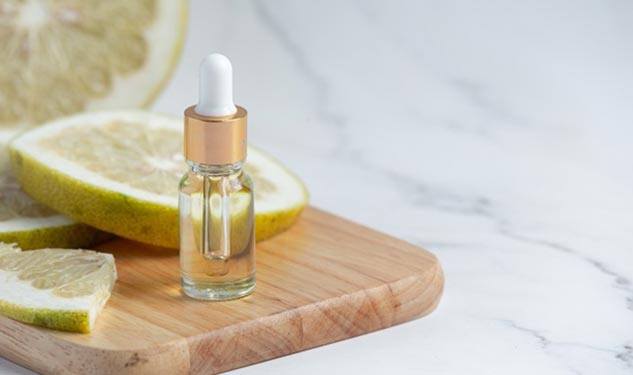 (Photo Credit: Freepik)
Vitamin C serums of several brands are available in the market and online. Several skin care products also contain it. However, you need to keep the following things in mind while opting for a vitamin C skincare product:
According to Harvard Health, you should buy a vitamin C product either from your dermatologist's office or from a verified online retailer.
Make sure it has the active form of vitamin C.
The strength should be between 10 to 20%, and its pH lower than 3.5.
Hence, go through the product's label before buying it.
How To Use Topical Vitamin C
Let's assume you've opted for vitamin C serum, which is found plentiful both online and in the market. To use it:
First, clean your face with a gentle cleanser. Consider double cleansing, which has its benefits.
Apply a few drops of vitamin C serum (just two to five drops would do) to your face.
Then apply your moisturizer.
If going out, you must also apply sunscreen.
You might consider using it once in two days to see if it's well tolerated by your skin. Once you ascertain that, you can include it in your skincare routine. However, if you experience any discomfort or other skin-related issues, stop using the serum and consult your dermatologist. If not, consistent use of topical vitamin C for at least three months will show you the difference. However, do note that whatever clinical trials have been conducted into the skincare benefits of topical vitamin C were done on adults. Hence, you shouldn't use it on your kids.