When you wish to have a porcelain skin, vitamin C serum can help you as it is a natural skin care and beauty ingredient, which is many a time vital in your beauty regimens. You must see vitamin C creams, serums and lotions are bursting forth everywhere.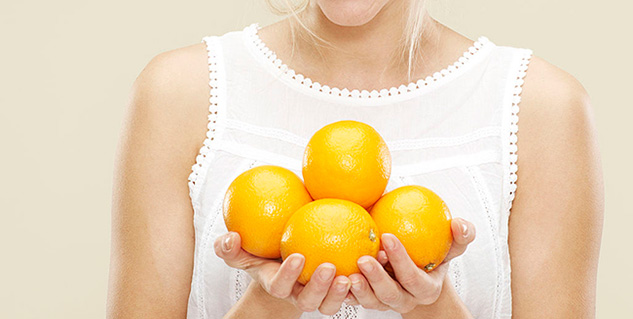 Why Vitamin C?
When you are looking for an anti-wrinkle and anti-ageing cream, Vitamin C can be very helpful. Vitamin C won't cost you a fortune and can help you get a bright, soft and supple skin. Vitamin C would not only brighten your skin along with synthesizing collagen in your skin.
Read: 7 Ways to Minimise Your Intake of Food Contaminants
Vitamin C, the wonder beauty ingredients


The anti-ageing property
Evidentially, Vitamin C can increase the production of collagen in skin which in turn helps get rid of wrinkles.
Natural skin brightening agent
Vitamin C can give your skin the desired flawless glow. It can also reduce all the effects of sun exposure, such as sun tan and sunburn.
What you must know about vitamin C application
The amount of vitamin C should be watched because vitamin is acidic in nature and can burn/inflame the skin if the concentration is too high. If you think you have an extra-sensitive skin, you must dilute vitamin c some water or a component mild in nature.
If you have started spotting a lot of wrinkles or if you have an extremely dry skin, some extra amount of vitamin C can be added but you need to be careful as it can burn your skin. You can try some of it on your inner arm first, before you try it on your face.
Read: Best sources of vitamin C under Rs. 20
Although Vitamin is easily available in market but you can make your own vitamin C serum at home with this very simple and easy recipe.
Vitamin C serum recipe Ingredients
Natural real food Vitamin C powder – ½ tsp
Vegetable glycerin – 2 tbsp
A dark or tint colored container
How to make Vitamin C serum
If you are using just water and Vitamin C, then there is not much effort. Just mix water into the mentioned amount of Vitamin powder and store it. This mixture will be enough for 2 weeks or even longer if you keep it in fridge.
If you want to make this serum a bit milder, you can use the mentioned quantity of Vitamin C and glycerin and store it in the a tint colored container. This mixture will last longer than a month.
Note: Make sure that you are not allergic to Vitamin C or alkaline or acidic ingredients.
Image: Getty
Read more articles in Beauty & Personal Care.