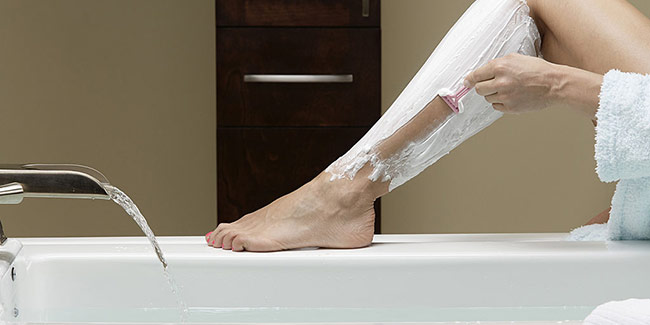 Women are always looking for easier and less-painful ways to shave that leg hair. It is after all nice to have your legs shaved and clean, you can obviously show them off a little more frequently this way. Common shaving mistakes are done by all, the first and foremost being that it is just about removing the hair so you can do it any which way. But this is not how things work, certainly not your skin. What you are doing is ruining your skin by shaving your leg randomly. Avoiding shaving mistakes is not hard; all you have to do is follow some basic rules of shaving. Mistakes you make when shaving can be very dangerous for your skin, you really do not want your legs to look rough and weird.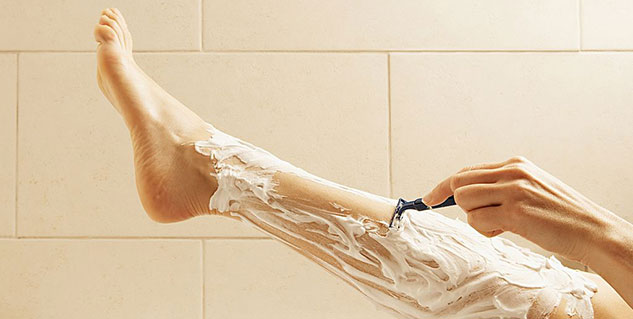 So start with having some patience, because beauty is not achieved in a hurry!
[Read: Easy tips for better shaving for men]
Shaving when skin is dry
This is a very common mistake, as we have mentioned before, women tend to think that they can just get rid of the hair any which way. It is really a very common thing to hydrate your skin before shaving; men do it all the time when shaving their beard. This common shaving mistake makes your skin rough, and it also is difficult to shave when your skin is dry.
Not moisturising your skin
One of the basic mistakes you make when shaving is not moisturising your skin before or after shaving. The aim of shaving is not to dry your skin, in fact your skin looks nicer when it is hydrated, so why not? You could steam your legs and then use a nice shaving cream to spread out on it, after which you could shave. It is a much easier and comfortable experience, a much better experience of course. After shaving you could use oil, such as coconut oil or tea-tree oil and work it all over your legs.
Not exfoliating your skin
You can exfoliate your skin before you shave in order to remove dead skin cells and the surface layer of bacteria and dirt that has clogged over time. The problem with exfoliating after shaving your leg is that it could burn and cause irritation, so you should avoid this mistake. Avoiding shaving mistakes is really easy, because it is all about common sense; the important thing in most case is to have patience with the process.
[Read: Tips on daily shaving]
Using a dull razor
Here is yet another mistake you make when shaving, when again it is just a matter of common sense. Using a dull razor can be taxing on your skin, really taxing in fact. With a dull razor it is not very smooth, and therefore, we end up applying massive amount of pressure, almost force the razor against its will to shave hair off. This naturally leads to razor burns on the skin, and that is ugly. Also, your old razor will have bacteria which you do not want on your skin.
Image: Getty
Read more articles in Beauty & Personal Care.