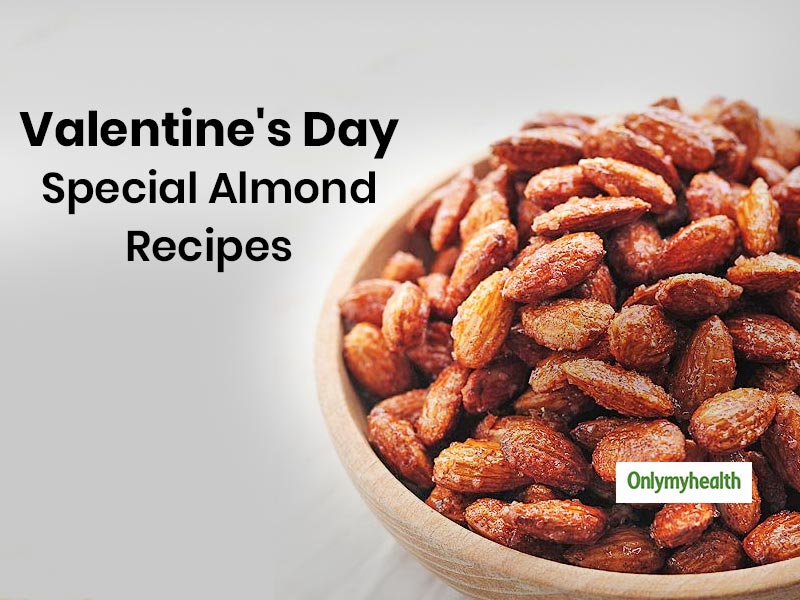 Valentine's Day is right around the corner, and the best time to make your loved one feel special is now. Year after year, innovating and coming up with unique gifts and finding special ways to make him/her feel special can be a challenge. But here are a few ways to make Valentine's Day a blast. What more than cooking up a romantic meal for your loved one to add some spice to your relationship. What else can you do more than just cooking a simple meal? Why not add the goodness of almonds to it. As we all know, almonds are a great alternative to unhealthy snacks and also lends the much-needed crunch and nutrition when added to any dish.
Here are some simple recipes that you can make this week and add more love to your relationship:
Gujiya With Almond and White Chocolate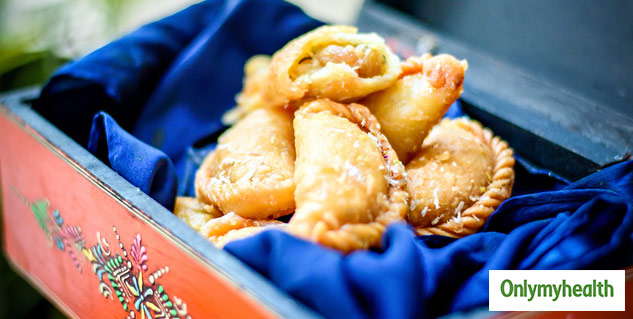 INGREDIENTS
Dough
2 Cups of all-purpose flour
1/2 cup of ghee
1/2 cup water
Filling
1/2 cup of almonds
1/4 cup of desiccated coconut
White chocolate - as per taste
A small spoon of green cardamom powder
1 tbsp jaggery
HOW TO MAKE
Add all flour ingredients mentioned above and knead in a soft dough consistency. It is advisable to let the dough stay for around 1/2 hour by covering it in a muslin cloth.
Take a bowl and mix almond, coconut, white chocolate. Add jaggery or sugar as per taste. Those who are not fond of jaggery can substitute it with sugar. Do not add both together as it might make the extra dish sweet.
Roll the dough in small balls and make Rotis. Make sure your flatbreads are thick.
Add filling in the centre of the roti.
Make sure that you do not overstuff.
Seal the edges of the roti with the help of water. You can make these in any size and shape as per liking.
TIP: What makes this gujiya slightly healthy is the presence of goodness of almonds in it. A serving of 10 gujiyas will have around 3,917 calories.
Also Read: Is Nutella Really Healthy, Let's Find Out
Flatbread with Almond and Chicken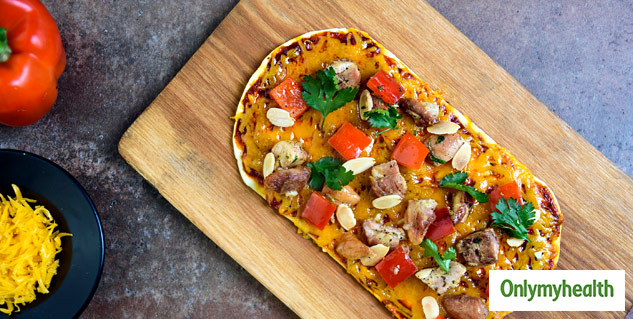 INGREDIENTS
1/2 cup of almonds (flaked)
1 cup of roasted chicken
2 tbsp of red chilli sauce
Diced bell peppers as per liking
Thin pizza base
Salt as per taste
Coriander leaves for garnish and taste
Olive Oil
Crushed black pepper for taste
Cheese for garnish in grated form
Also Read: Peanut Butter Calories And Protein: Quick And Easy Dessert Recipes For A Party
HOW TO MAKE
Dry roast almonds in the oven for a few minutes
Dice the roasted chicken in edible sizes
Mix chicken, chilli sauce, bell peppers, salt, coriander leaves, black pepper and olive oil. Make sure you add the condiments as per taste as an excess of black pepper may overpower the real taste of the dish.
Add the roasted flakes to the mixture and fold gently.
Take a readymade thin crust pizza base and gently spread the mixture on it. Grate cheese over the base before putting it in the oven.
Bake the base until golden brown. Make sure that you don't overbake it as it might lend it a burnt taste to the dish.
TIP: You can replace the all flour pizza base with a wheat base. The overall calorie count of this dish will be around 996 calories.
Recipes From Almonds Board of California
Read more articles on Healthy Diet