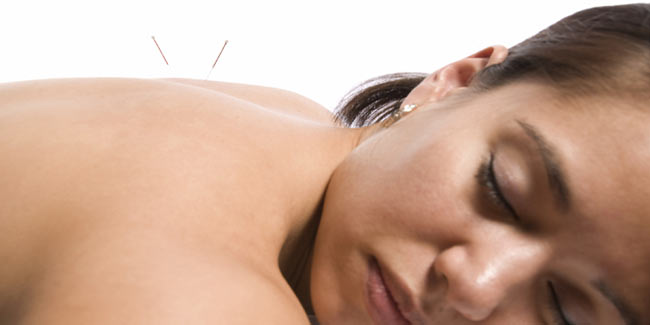 Anxiety is a common reaction to some events like an exam, business presentation or an interview. But if the stress or anxiety affects your sleep, health and well-being, then it needs to be treated. The number of people who are affected with chronic anxiety disorders and general anxiety disorders are progressively increasing in today's world.
Many patients with anxiety or other mental health disorders avoid going to a doctor due to the stigma attached to it (visiting a psychiatrist), or they discontinue the treatment in middle due to the side effects of the drugs or incomplete or slow response to treatment. Many people opt for acupuncture, as it is a widely accepted form of alternative therapy that is being used increasingly all over the world for treatment of various disorders.
Acupuncture for stress



Studies have suggested that acupuncture can be useful in treating stress, depression and other mental health disorders. Acupuncture along with psychotherapy and herbal treatments, has a positive and holistic effect on patients with mental health disorders.
How does acupuncture work



The drugs used for treatment of anxiety, depression and other mental health disorders have several side effects. Acupuncture is considered a safe and natural way to treat these problems. According to acupuncture theories, an illness is caused by a disruption of Qi- or the flow of energy in the body. This leads to an imbalance of energy. Acupuncture, by stimulation of the energy that flows along the meridians, or energy-carrying channels, can correct this energy disruption and correct the emotional, mental, and physical balance of the body. In addition, acupuncture stimulates release of chemicals like endorphins and enkephalins, which are responsible for a person's mood and feeling of well being etc. Studies have shown that acupuncture can effectively treat anxiety and stress related disorders in people.
Some of the benefits of acupuncture for anxiety



Unlike prescription medications acupuncture is not associated with serious side effects. Acupuncture helps to boost your energy, immunity, improves blood circulation, relaxes and relieves stress. It improves the overall health of a person and can even reduce side effects of the drug. It can possibly reduce or even eliminate the need for medication to treat anxiety.
Read more articles on Acupuncture.