When running a household, the biggest hardship a woman faces is to keep the kitchen area clean. Well, keeping a kitchen isn't as easy as it seems. Like keeping the tiles clean, removing stains from plastic containers, doing dishes are some of the tedious tasks but cleaning plastic containers is the most difficult as stain removal from plastic containers require efforts.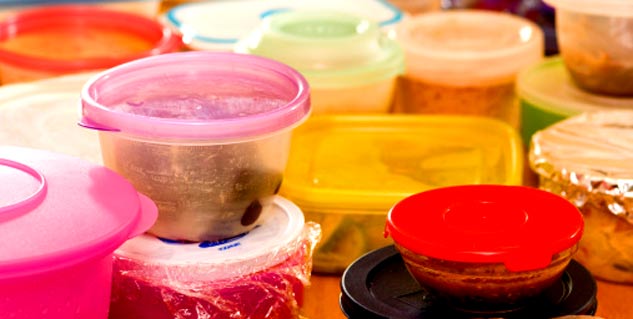 Alcohol for clean tumblers
To clean your tumblers, plastic storage containers, bowls, glasses, spoons and other kitchen utensils that are made of plastic, dip them in a bucket full of warm water mixed with vodka. It can remove stains of coffee, tea and tomato juice. Leave the containers in the mixture of vodka and warm water for a about 10 minutes and then rinse with clean water.
A little bleach will do
Stains of coffee, tea, spices and gravies at the bottom of your plastic containers don't look good. Bleach can help you removing stains from plastic containers. Make a mixture of water and a little bleach and you can see the difference.
Rub a lemon
Take a lemon and rub it over the stained area of your plastic containers and tumblers. Continuous practice will remove the stains along with killing bacteria.
Vinegar, if not lemon
Vinegar can be used as a substitute to lemon. It will have the same effect on your plastic utensils. The alkaline nature of both lemon and vinegar can help you get rid of toughest stains like coffee and tea.
Salt can help
Make a solution of some salt and warm water; dip a cloth in it and rub it over the stains and you will see that stains will fade in a while.
Read more articles on Mind & Body.