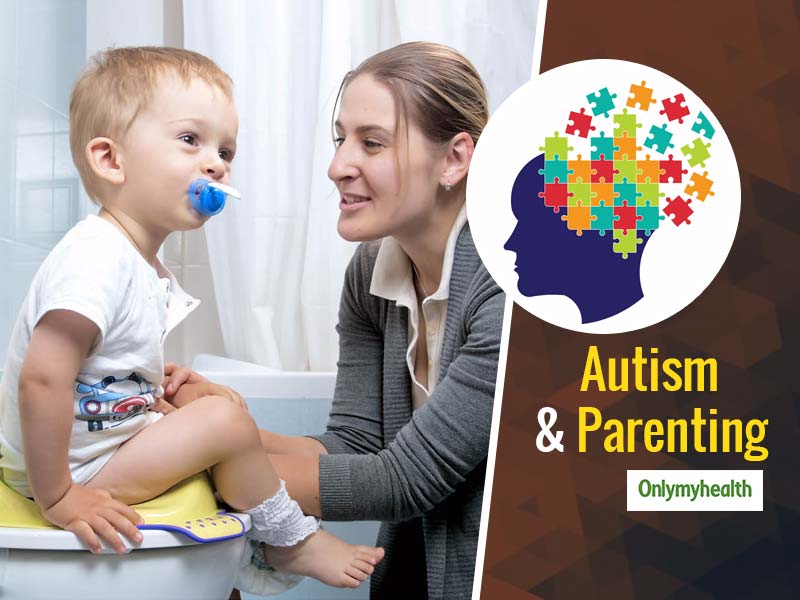 Lack of social, behavioural skills is seen in a person who has autism or autism spectrum disorder (ASD). In this disease, there are problems related to lack of social skills, inability to speak clearly and non-verbal communication. According to the Centres For Disease Control, an estimated 1 child out of every 59 children in the United States currently suffers from autism. The symptoms of this disease are usually seen in children between 1 and 3 years old. Children with autism are somewhat different from other children. They are not able to express their feelings openly. Therefore, they need more care for the family. Parents, in particular, should take special care of them because these children are lost in themselves. Do not try to mingle with anyone from your side, and if someone wants to mix up with them, they also give him less attention.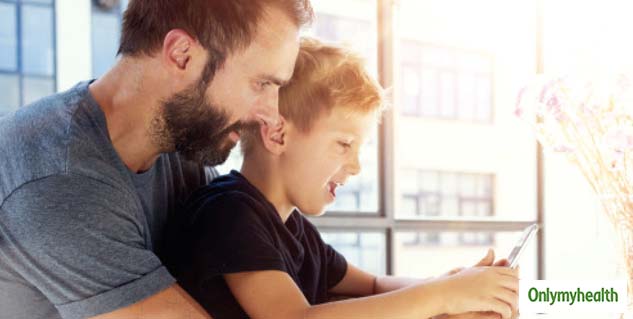 Also Read: Do You Have A Hyperactive Infant and A Kid? Here's What You Need To Do
Understanding Autism Spectrum Disorder In Kids
In autistic kids, there is a variation in the development of social skills, language and art of communication. Also, kids with autism show little to no interest in various activities that most excite kids. Other common symptoms of autism are sensory abnormalities, such as difficulty in understanding sound. Individuals with autism exhibit a variety of symptoms and behaviours. Therefore it is not possible to define all the symptoms that an affected person will show. However, there are some commonly observed patterns in people suffering from the disease, such as (Symptoms of Autism in Kids):
Avoiding eye contact with others
Motor skills development problem
Sensitive to certain triggers such as physical contact and touch
Unable to express their feelings and understand other people's opinions or words
Some patients may show some or all of these behaviours or some may not display it.
Scientists and researchers have confirmed that autism is a result of the brain's abnormal functioning and ability to process thoughts, expression and behaviour (causes of autism in kids). However, the exact cause of autism has not yet been identified. There are some studies which suggest that this condition can be caused by genetic factor. Currently, the purpose of autism is still a subject of study and research. But, If a child is showing most of the symptoms described in the above section, it provides a good foundation for diagnosis (diagnosis of autism in kids). This can be difficult to determine in many cases, as there are instances where many symptoms do not develop in children who have autism.
Tips For Parents To Manage Autism In Kids
Dr RamaKrishna has some great tips to share on how parents can make life much more straightforward and beautiful for their autistic kids:
Spend time with your child and help them do basic home exercises or practice what they learn at their counselling sessions
Pre-plan your child's schedule and work according to the same so that kids get into the habit of working as per a plan and timings.
Laud your child for their efforts as positivity helps child grow in a much better environment.
Make your home a safe zone for your child to avoid any untoward experiences
Learn from experts as to how to teach and manage autistic kids at home.
Most autistic kids are sensitive towards sound, touch and even light. Also, know what makes them happy.
Know the triggers that worry or trouble your child.
Find the best therapist that not only does his/her work by the book but also one who has a great bonding with your child. This makes learning a much easier process.
Be with your child during their counselling sessions. This makes them feel that they always have your back.
Also Read: UNICEF Expert Tips: Simple Parenting Tips To Help Children Deal With Anxiety
Therapy For Autism Spectrum Disorder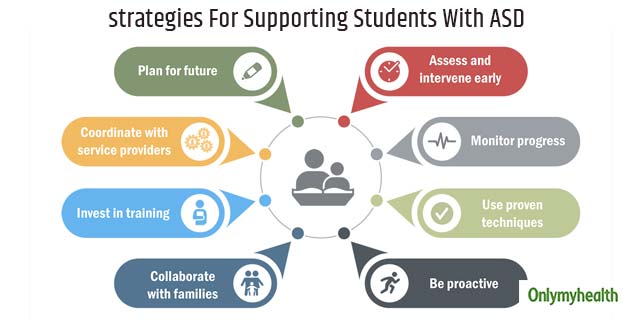 Speech therapy: This therapy includes techniques that help children with autism express themselves efficiently. It improves children's ability to interact with others.
Occupational Therapy: This therapy includes techniques that help children with autism express themselves efficiently. It improves children's ability to interact with others.
Applied Behaviour Analysis: In this therapy, the first step is to analyse the behaviour of individuals with autism. After that, any negative or potentially harmful behaviour is gradually removed and positive behaviour is encouraged through positive reinforcement.
With inputs from Dr. Anil RamaKrishna, Consultant Neurologist, Columbia Asia Hospital Hebbal
Read more articles on Parenting Tips