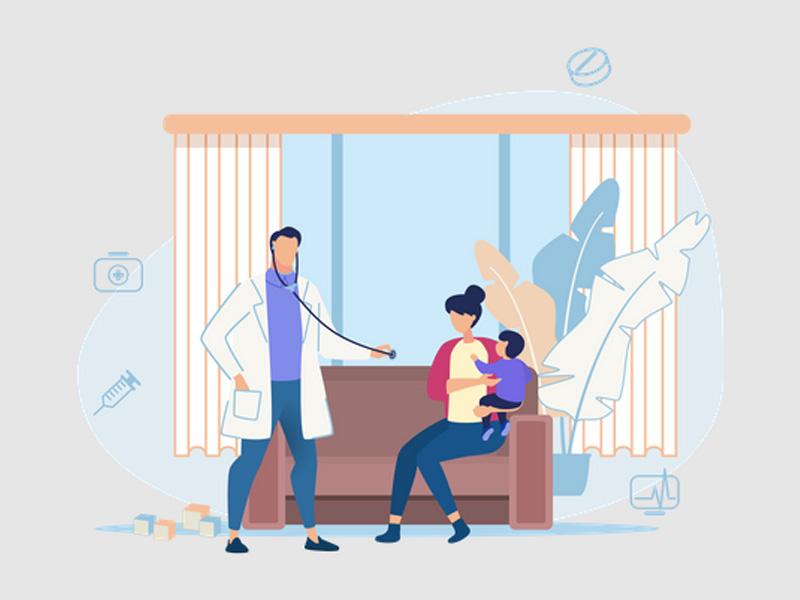 With COVID-19 infections rising exponentially, doctors are insisting on teleconsultations and advising non-COVID patients against visiting hospitals. More than 2, 000, 00 infections are getting reported daily. India's healthcare infrastructure in several cities is under severe strain. The best we can do from our end is that we minimize the chances of getting infected and avoid adding further strain on an already strained healthcare infrastructure. When the need of the hour is to stay indoor as much as possible, the new-age way of treatment has come to light.
The second wave saw an exponential growth in-home care. Some of the care at home services that can help to test and cure Coronavirus infection is available just a phone call away:
X-Ray scan at home
There have been many cases of false negatives of the RT-PCR test, i.e. despite having the infection and related symptoms, the RT-PCR test doesn't show the infection. In such a situation, a clinical method like a chest X-Ray or a CT scan should be used to confirm the infection in symptomatic patients and follow a repeat test after 24 hours. One can also get a bone X-Ray done or any body part like chest and abdomen and get a report the same day.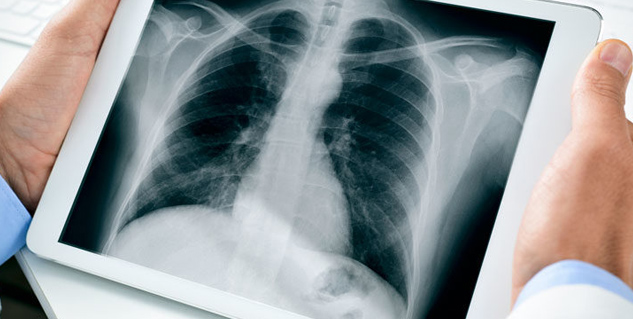 Also Read: Is Chest Pain Bothering You? Here Are Its Symptoms, Causes And Tips To Treat
How safe is an X-Ray done at home?
This is the question that often comes to one's mind even while getting an X-Ray done in a hospital setting. But be assured, the service providers take utmost precautions while delivering X-Ray in the comfort of one's home. The entire procedure is carried out by highly trained and certified technicians. Patients are received at their home with a portable X-Ray machine. Radiological principles based on As Low as Reasonably Achievable (ALARA)dose optimized by the Atomic Energy Regulatory Board (AERB) are strictly followed to avoid exposure to any harmful radiation. The radiation dose is carefully monitored with a measuring device TLD badge. The technicians use all the protective gear like a lead apron and thyroid shield.
As more protective measures, the other family members of the patient undergoing the X-Ray are requested to vacate the room during the procedure. Since the exposure to the radiation is kept to as low as achievable, there is no risk of radiation exposure to the patient or environment.
Nursing and attending services
Many scientific researches have proven that the speed of recovery or the likelihood of the desired outcome from any medical treatment depends on the right care. The right care means efficient 24X7 bedside care with timely medication, regular clinical assessments, clinical audits, adoption of sanitation and hygiene standards. Care at home always is beneficial to patients as it results in consistent extended care compared to in-hospital care, which is beneficial for patients.
Antibody tests
This test measures the presence of antibodies in the blood and determines the strength of one's immune system. Antibodies are the protective proteins that help the body to fight foreign bodies or antigens. The antibody test is an important indicator for someone who has been once infected by the Coronavirus. The test can assess if the individual once infected has developed antibodies against the Coronavirus or not.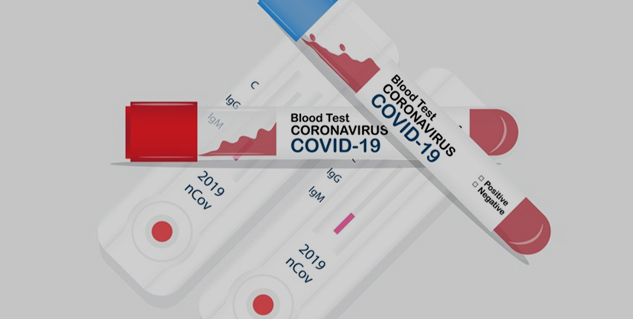 Individuals with antibodies against COVID-19 can also donate their plasma and help other patients from the severity of the infection.
Pathology services
Home delivery of pathology services has been a game-changer in the Indian healthcare space. Many private players follow international standards in their services and consistently offer world-class services. With National Accreditation Board for Testing and Calibration Laboratories (NABL) certified labs, home pathology and diagnostic services can particularly be relevant for all-times monitoring of the vitals for chronic patients or senior citizens, as well as for regular testing for COVID-19 inflammatory markers like D-dimer, IL 6, HS-CRP
Also Read: Planning For Antigen And Antibody Tests For COVID-19? Here's All You Need To Know
Medical equipment delivery
The second wave saw how people had to set up oxygen cylinders and other medical facilities at home due to the unavailability of hospital beds. The best part about having a home delivery of medical equipment is ensuring availability, reliability and convenience. Private healthcare has played a crucial role during these times, making the delivery of respiratory devices like finger pulse oximeter, spirometer, nebulizers, BiPAP/CPAP and oxygen concentrators seamless, particularly for senior citizens with children staying away from them.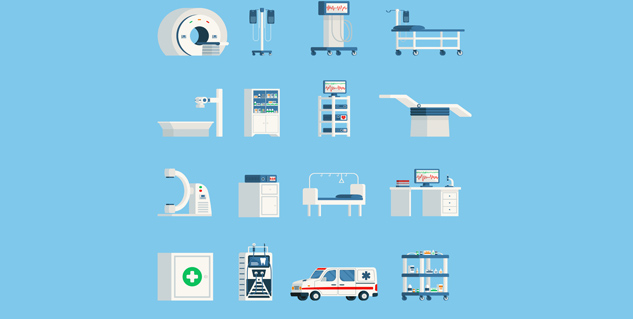 A lot of people stay in faraway locations from their parents, and through homecare opportunities can ensure better care for their parents.
With inputs from Dr. Shabnam Mir, Consultant Physician and Head of Clinical Services, Delhi/ NCR at Antara, a Max Group Company Specializing In Senior care
Read more articles on Miscellaneous