According to a new report, around 97,000 children in India suffer from Type 1 diabetes with around 32 per lakh children affected in Delhi.

Type 1 Diabetes is an autoimmune disease that destroys the insulin-producing cells in the pancreas leaving the person dependent on insulin injections.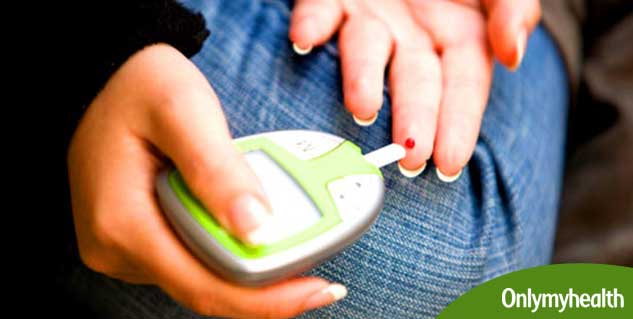 Dr IPS Kochar, the senior consultant at Apollo & Fortis Hospital, Noida said, "around 32 per lakh children are affected by Type 1 diabetes in Delhi. The disease is highly prevalent in children, which is why it is called juvenile diabetes. The cause of the disease is unknown, but it usually manifests when the immunity of a person turns against the body killing insulin-producing cells in the pancreas. We receive 10-20 patients per week."

The exact cause of this disease is still unknown, because of which myths have spread around the disease affecting the treatment of the patients. Doctors want to put a stop to these myths and spread awareness on the various methods available on managing Type 1 diabetes such as Glucometers and insulin pumps. Some of the myths that have surfaced are:
Pregnant women will pass on the disease to her children—this is not true. Pregnant women should keep their blood sugar levels in check with the help of insulin pumps that effectively help people track their blood-glucose levels
Easting high-sugar foods will cause Type 1 diabetes: the disease only affects those whose immune system turns against the body when the pancreas stops producing insulin—the hormone that controls blood-sugar levels. This high-sugar intake is not the cause of the disease
People suffering from the disease cannot lead a healthy lifestyle. Previously, injecting numerous injections in the body prevented patients from living a healthy lifestyle, however, therapies such as glucometer and insulin pumps allow the patient to indulge in all activities and sports
People leading a healthy life are not at risk of developing type 1 diabetes. But this is not the case as diet, weight and activity levels are not the causes of the disease. However, maintaining a good health is always necessary for a healthy body
Yoga and Ayurveda can cure the disease – this is not possible as there is no cure for the disease available yet
Kochar in the statement added that busting these myths and spreading awareness about the disease is the need of the hour. Emphasizing on the importance of the usage of the insulin pumps and glucometer and regular glucose monitoring, he also pointed out that parents of the diabetic children should maintain a healthy lifestyle themselves to lead their kids by example
Read more Health News.
For more related articles, Download OnlymyHealth App.