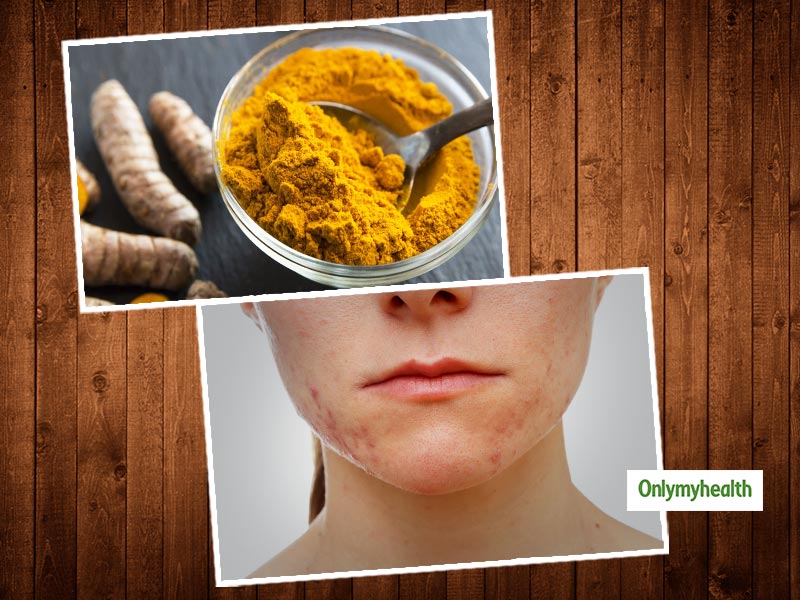 Turmeric for pimples and black spots: Turmeric is a readily available spice in homes that can be used while dealing with pimples. Turmeric has been recognized in Ayurveda for its amazing medicinal properties. It can easily overcome many skin related problems, including blackheads and acne. Pimple is also very common and is mostly seen in teenagers. Many hormonal changes occur in puberty, and the oily glands of the face become active due to these changes. For this reason, bacteria attack the oily glands and pimples on the face.
Causes of pimples
Pimples usually occur in teenage, because in this stage there is an increase in sex hormones in the body.
Consuming too much junk food causes pimples.
Heredity and dust infections can also be a reason behind pimples.
Excessive use of cosmetics products is also one of the reasons.
Dead skin can also cause pimples.
Let us know how to use turmeric so that you can get rid of skin-related issues
Drink turmeric tea- Turmeric tea is readily available in the markets. For an organic turmeric tea, make sure that it is free from all pesticides or other chemicals. Put the turmeric tea bag in hot water and drink it (will be very beneficial).
Turmeric face mask- Turmeric acts as an antiseptic as it can fight bacteria. To make a face mask of turmeric, add two to three teaspoons of yoghurt and one drop of honey in half a teaspoon of turmeric powder. Mix these ingredients and apply on your skin. You can leave this mask (on face) for half an hour. Then wash off with cold water. (Honey is a natural antiseptic and a panacea for the pimple problems.)
Use turmeric soap- Using turmeric soap can be an excellent way for your skin health (without any extra time turmeric soap can give many health benefits to the skin). You can use turmeric soap instead of an ordinary cleanser for skincare in the morning and evening.
Consume turmeric orally- Sometimes it is easiest to take turmeric orally. Health expert suggests that turmeric can be consumed within 400 to 600 mg per day.
Turmeric with lemon juice- Lemon juice is a natural antiseptic and antibacterial agent. It also helps to tone the skin, which can reduce permanent acne scars. Mix half of the lemon juice with turmeric powder, then make a paste. Apply the paste directly to the scarred areas. Leave it for fifteen minutes then wash it with cold water. Lemon is very beneficial in pimples and is rich in vitamin C.
Drink turmeric milk- Hot turmeric milk is a traditional recipe that makes the skin shiny. Boil one spoon of turmeric in a glass of milk and add sugar (you can also drink it without sugar). You will see a difference on the skin in a few days.
Cinnamon and neem- Grind cinnamon and make powder. Apply one or two spoons of this powder on the face. Do this at least twice a day to get rid of pimples. Neem leaves have been considered the perfect medicine for skin diseases in Ayurveda. Wash neem leaves and make a paste. Apply this paste on the face. Wash the face after half an hour.