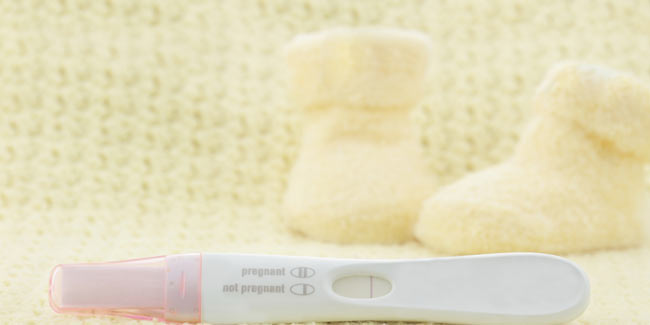 The first recourse of women who suspect that they might be pregnant is pregnancy tests. The reliability of pregnancy tests at home is questionable, especially when taken early.
Many a women wonder if it is possible to know whether they are pregnant before they missed their periods. The reason to figure out pregnancy at the earliest moment possible is simple – to adopt a healthier lifestyle to give their baby a head-start.
How pregnancy test works?
There are two types of pregnancy tests that help you figure out if you're pregnant – urine tests and blood tests. The pregnancy tests are designed to reveal if your urine or blood contains a hormone called human chorionic gonadotropin (hCG), which is produced after a fertilized egg attaches to the wall of a woman's uterus. This usually happens about 5-6 days after fertilization. There will be a rise in the levels of hCG that doubles every two to three days in case a woman is pregnant.

There are two outcomes of a pregnancy test – positive and negative. Positive result is when test kit detects an increase in hCG level, whereas it is negative when the level of hCG in your urine may not be as high.
Are you Pregnant?
It is all about the presence and density of human chorionic gonadotrophin (hCG). The label on the kit can give you information on how sensitive your pregnancy test is and hCG level that needs to be present in the body.

You have the reasons to doubt the negative result of the home pregnancy test. The biological factor may play a role; there are chances that the test kit is sensitive enough to detect pregnancy on the day of the missed period or even a full week before a missed period.

A negative result on the first attempt might be because the test was performed earlier than it should have been or the hormone levels might not have risen to be detected. However, you can try and repeat the test after 72 hours. In case the outcome of the test is positive, you should see an obstetrician to confirm the pregnancy. And even after a positive result, you should immediately visit your general practitioner to confirm the result with a blood test.
When to take a pregnancy test?
To get an accurate result, you need to know your menstrual cycles better or chart your cycles. It is after your first period post the sexual contact has been late or missed, you must plan a pregnancy test. For example – if your cycle ranges from 30 to 35 days, the ideal time to perform a pregnancy test is on the 36th day or later. Moreover, the pregnancy test results are more accurate if you do the test first thing in the morning, when your urine is more concentrated.

The accuracy of pregnancy test depends on how soon after pregnancy you take the test, how closely you follow the instructions, how much understanding do you have about your ovulationhaving, how soon implantation occurs and how sensitive is the pregnancy test.
Read more articles on Pregnancy.