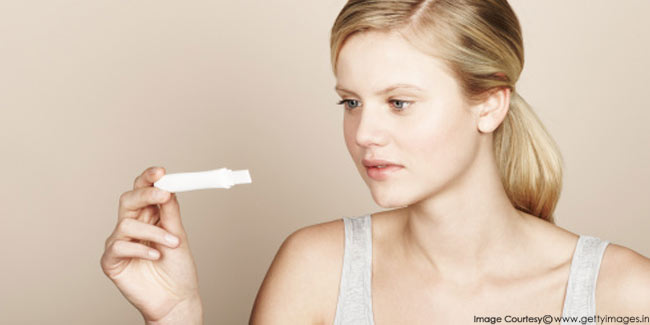 Dealing with teen pregnancy requires, both the expecting teen and her parents, to understand that it is not the end of the world. A practical approach and wise decision-making can make the whole experience better
For Expecting Teens:
1. Self-Questioning

Discovering that your birth control method has failed and that you may be conceiving can lead to many sleepless nights, but you need to face it and plan your next step. Becoming a parent, that too in your teens, may deprive you of your education, liberty of teenage and possibly your social life. Therefore, to decide whether it is the right choice for you, you need to ask yourself a few questions.
"Will I be able to take the responsibility of a child at this age?"
"Will my family and friends be supportive?"
"Am I willing to take a break from education to raise a child?"
"Is this the right time for me to enter into parenthood?"


2. Taking the decision

Before telling your parents, it is of crucial importance that you decide about carrying the baby or abortion. Weighing the option of putting the baby for adoption is another idea that you can consider. Take your time to decide, but weigh the pros and cons of every option.


3. Telling your Parents

The hardest part of getting pregnant during adolescence is breaking the news to your parents. Ask the father of your child whether he can accompany you or not. It may be scary, but your parents have a right to know this. Decide whether you will tell both the parents together or in them confide one at a time. Let them absorb this rather shocking news but do not start sobbing before their reaction. Tell them about your decision and what led you take it.


For Parents:


1. Dealing with the News

Learning about your teen's pregnancy will be no less than a nightmare. You may go through a myriad of emotions, from shock to anger and from disappointment to worries about the future. Do not keep bothering your teen with innumerable questions. Give her a chance to talk about her condition instead of complaining about how your family and friends will react.


2. Deciding the Plan of Action

The next step is to discuss the available options, such as abortion, adoption and carrying on with the pregnancy. If your teen has decided to get the baby aborted, ensure that the procedure is performed by qualified medical staff and in a well-equipped centre. If the decision is adoption, help your teen find the right institution or a couple seeking adoption. In case you want to keep the baby in the family, decide with the father's family about the financial needs and other responsibilities of the baby.
Help your daughter to understand the responsibility of being a mother. Make sure that she completes her education so that she can have a better future. Throughout this tough time, your daughter needs your constant involvement, support and commitment. Give her all this and you may find later that your daughter and you both have been amazingly good parents.
Read more articles on Teen Pregnancy.