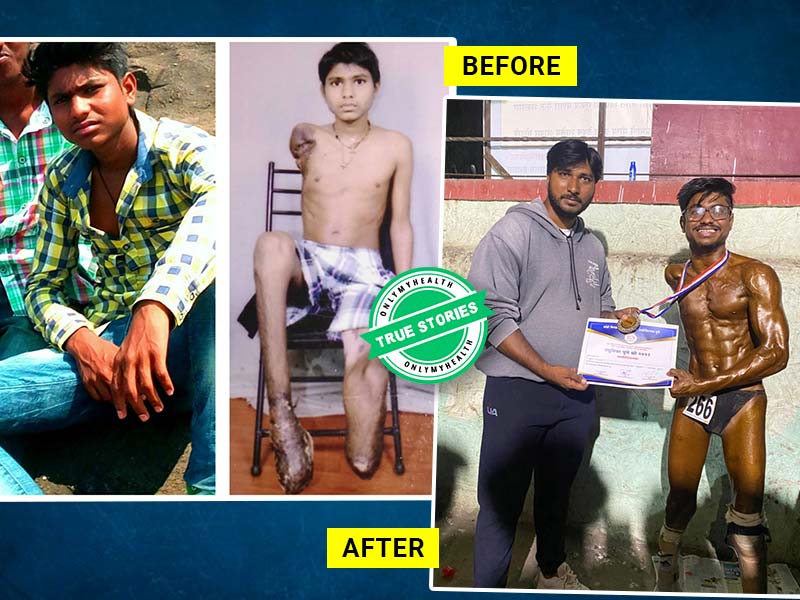 You must have read or heard about several real stories, where ordinary people become an inspiration for others in the bodybuilding and fitness field. However, it is not easy to make your way through life with physical disabilities. Suraj Gaywal, a 22-year-old, who is triple amputate, is using prosthetics and is participating in many body-building competitions. He did not get discouraged by the accident but is actively working on his fitness. Around five years ago, Suraj got an electric shock while he was trying to fix the cable wire. The injury was so severe that both his legs and his one hand were burnt severely. After multiple surgeries, he is doing his daily tasks and has also won awards in body-building recently.
Suraj said, "I before the accident, I worked part-time and in the remaining time I used to attend college. After the accident, my life changed a lot. It was difficult for me to come to terms with what had happened to me. Doctors from Sancheti hospital performed many surgeries on me. I had lost two legs and one hand in the accident. Maintaining fitness was a difficult task. But I had to do it for my long-term health. I do all the Jim training activities that any normal individual can do. I got interested in bodybuilding. Then I started taking professional training for bodybuilding competitions."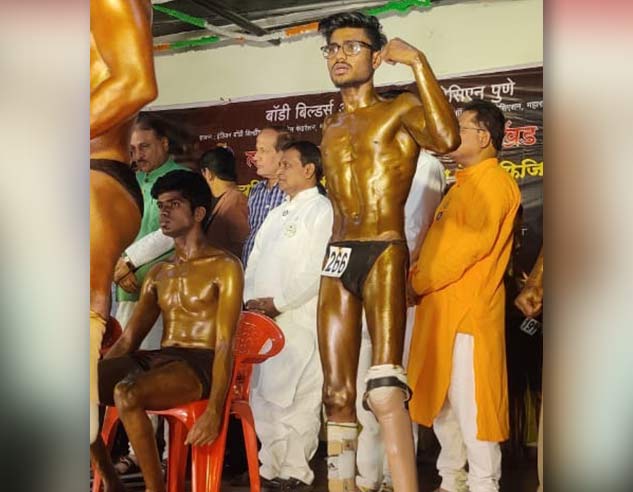 Suraj has participated in and won many district-level competitions. He wants to compete at the state level. "Because of Covid-19 competitions are on hold. I have been selected for the state-level competition. Once, things are normal, I am eager to participate in these competitions. Every day I am doing my fitness training. I am asked to follow the strict diet by the trainers. Doctors and physiotherapists have been very encouraging throughout the process."
Also read: Supplements For Muscle Gain: Boost Muscles With Whey Protein
What did the doctors say?
Dr. Warid Altaf, consultant orthopedic surgeon at the department of hand and upper limb surgery, from Sancheti Institute of Orthopedics and Rehabilitation, Pune, operated on the patient. He said, "Couple of years back, he suffered from electric shock. In this, he lost his upper limb and both lower limbs. In the initial injury, we had to disarticulate his shoulder. We did a below-knee amputation for his left leg and foot amputation for his right leg. After doing this he was doing very well. He also got a prosthetic for both his legs. Recently, we have operated on his right leg for below-knee amputation.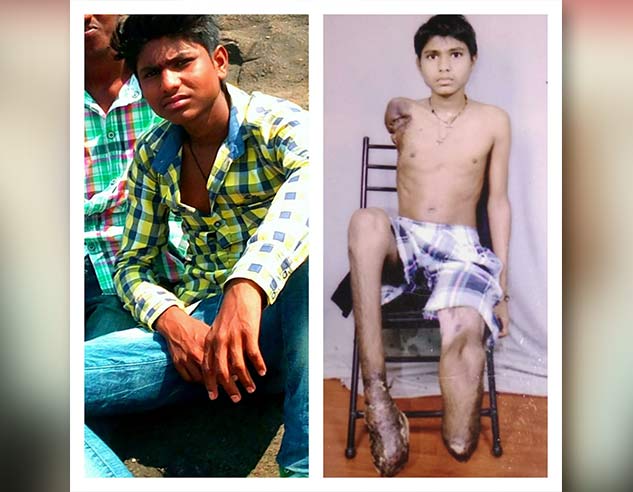 Because whenever there is a foot amputation, there is always a problem with prosthetics as time goes. Hence, we converted foot amputation on a below-knee amputation recently. Below knee amputation is a standard amputation in which available prosthetics are very good. Patients with such prosthetics can do all the routine activities like cycling, playing outdoor games, etc. Like in Suraj's case, he is doing all the exercises needed for body-building.
Also read: True Story Of Body Transformation: The Inspiring Journey Of Becoming Indian 'Arnold'
When there is any injury, the first intention of the doctor is to save the leg. In some cases, we are successful in doing that. But this process goes on for years and a lot of money, patients' time, etc are involved for all these years. Then after some years, we have to amputate the leg. We just saved the leg, but we could not make it functional enough so that patients can easily walk with that. Sometimes, there is no sensation in the leg or the wound has not healed, and in that case, we have to amputate the leg. If there are very bad injuries it is better to do the amputation on day one. There are various medical guidelines that we follow for such cases.
Read more articles on Exercise and fitness