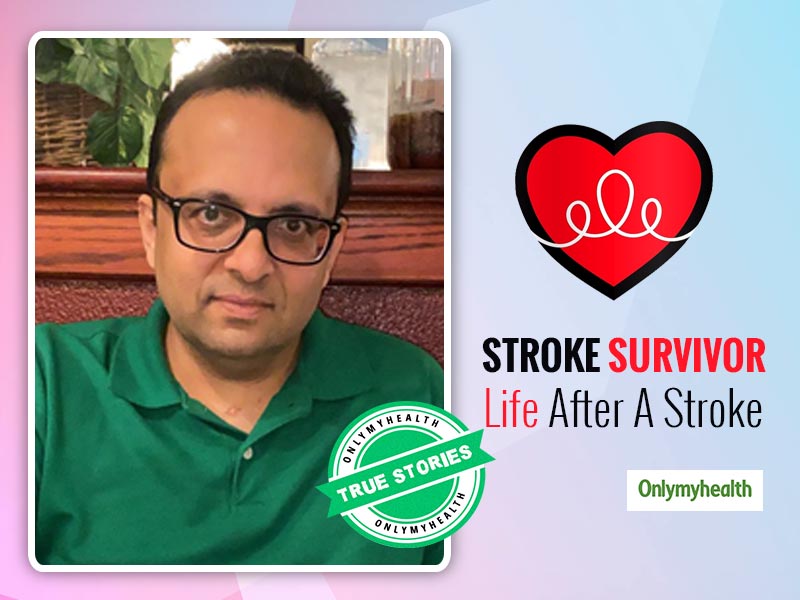 True Story of Stroke Survivor Sameer Bhinde: At the age of forty-seven, Sameer Bhide suffered a devastating hemorrhagic stroke that led to two brain surgeries and a month in a medically induced coma. He underwent a left suboccipital craniotomy and hematoma evacuation for a likely ruptured cerebral cavernous mal-information (abnormality) which was the cause of his hemorrhagic stroke. It is genetic and sporadic. According to The Handbook of Neurosurgery by Mark Greenberg, which Sameer's neurosurgeon refers to, this abnormality develops in about 3,300 to 58,800 people in the US. But when it results in a haemorrhage like Sameer's (rupturing of the abnormality), it is even rarer, accounting for only 86 to one thousand seven hundred thirty people in the US per year. Many of that die. Sameer is extremely grateful for being in that survivor's group. However, not all these abnormalities result in a haemorrhage. Many people have the abnormality, but nothing happens to them.
Sameer's Life Before Stroke

Sameer, how was your lifestyle before the stroke? Sameer states that "before the stroke, I was not a workaholic, but I was a diligent, efficient corporate guy, a good planner, a fiercely independent and efficient person who wanted to provide enough for my family. Many told me how being practical was my biggest strength. I also loved sports, music, and films (both Bollywood and Hollywood). As a sportsman in my younger days in India, I played competitive badminton and cricket. I loved to run, play racquetball and tennis, and did so whenever I could. I picked up my love of baseball while in Cleveland, and of American football in Washington."
When did you comprehend that something was not right with you (right before the stroke)? Sameer further told that "after using the restroom, I was starting to make some headway with my inbox when, suddenly, my left sinus, below my left eye, started to hurt. My sinuses had always caused me trouble, but never like this. It was throbbing, and the pain was much worse than I'd ever experienced before. At that moment, Monica came upstairs, and I told her about the severe, throbbing pain. I became dizzy and found I could not sit up straight on the bed. So I just lay down, and I figured I would take two Advil and sleep it off. But then I started to sweat. Something was wrong. I knew it and told Monica (my wife). There was a history of heart problems in my family, and I figured I had a heart attack."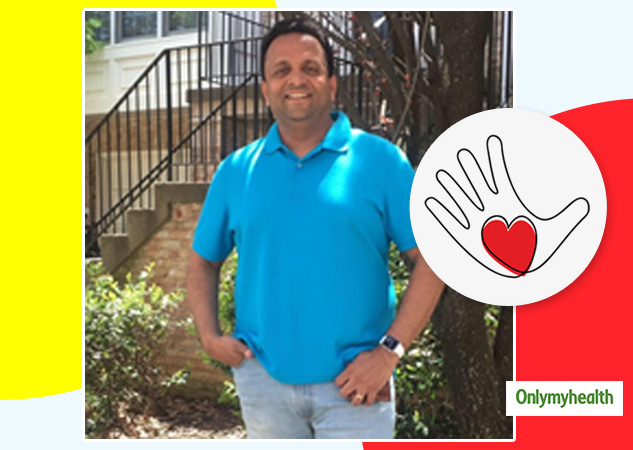 How is Sameer's life after stroke?
Although Sameer's MRIs and CAT scans are now normal, he continues to struggle with dizziness, headaches, and instability in his balance. His doctors aren't sure if these symptoms will disappear completely. Sameer's vision, speech, and body strength, though, have significantly improved due to too many aggressive therapies—physical, occupational, speech, vestibular and fiction in the United States, and India, naturopathy and holistic treatments like acupuncture, energy healing, raga therapy (music), and various Ayurvedic medicines and practices such as yoga, meditation, vegetarian diet, and massages.
Despite the considerable upheaval in his life, Sameer is very grateful for the many fortunate breaks he had after his stroke. Very quickly after his stroke, he was on his way to the ER, and within two hours, he was in surgery with a top neurosurgeon who specializes in cases like his. He has been the recipient of help and support from a diverse group of friends, and therapists, from all walks of life in the United States and India.
Facing adversity with hope: Tips from a stroke survivor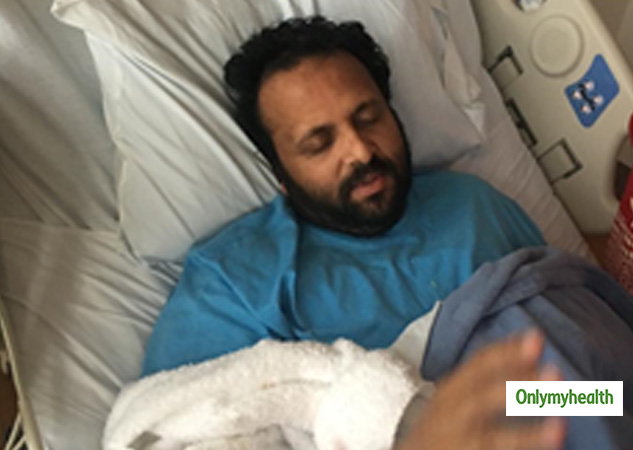 Reinvent a new life: Re-inventing oneself, by letting go of old, non-productive habits, malicious thought processes, judgments, and sometimes, even people who have been holding us back, can be a liberating feeling. This can also involve discovering new interests or hobbies, focusing on simple and healthy lifestyle habits, nurturing a flower garden or anything that helps create a sense of rediscovering one's talents or inclinations, that can help make a more fulfilling life. Building up with a fresh start, through the lessons one has learnt during crisis, helps create a balanced life that leverages the wisdom of past misfortunes. No matter what crisis one is facing, there are unexpected benefits one can explore.
New ways to connect, communicate, and collaborate: An essential part of coping with adversity and rising above it is the set of people around and the way one engages with them. Especially after the collective adversity brought about by COVID, which united people across the globe, our forms of communication and collaboration have transformed. With much more empathy, sincere effort to connect and exploring meaningful conversations, extending a helping hand and creating a mutually supportive work and the communal environment is the need of the hour. The pandemic has, in a strange manner, made us realize the value of human connections, helped us accept differences of opinion and appreciate diversity. After all, it is always better to face adversity with a friend on the side! Even though we can't physically meet people, technologies like audio and video conferencing have given us new and innovative ways to enhance human connections.
Practice Gratitude: It may sound ironic or challenging to comprehend 'practising gratitude' amid a crisis and finding possibilities, especially where most people see none. Sameer's overall philosophy is "If it is not going to kill me, let's try it. When in doubt, try it. Try everything – It may or may not work. Our job is to try". Reality and eventually, you are new normal. You don't have to do everything yourself. You do have to learn to balance both to give you the best chance to heal your mind and body.
Faith and Acceptance: Accepting a situation is the first step to working towards overcoming adversity. "It all starts with Acceptance". "It is what it is" became Sameer' mantra, and he kept reminding himself of it all the time. It means taking your new normal on its terms, with acceptance but also with hope.
Conclusion: While all of the above may seem very straightforward, but putting them to practice daily, can help one to not only overcome adversity but also wholly to transform as a person. Sameer's transformative journey is proof of the efficacy of these tools that he discusses in detail through his book. 'One Fine Day'.
Read more articles on Heart Health