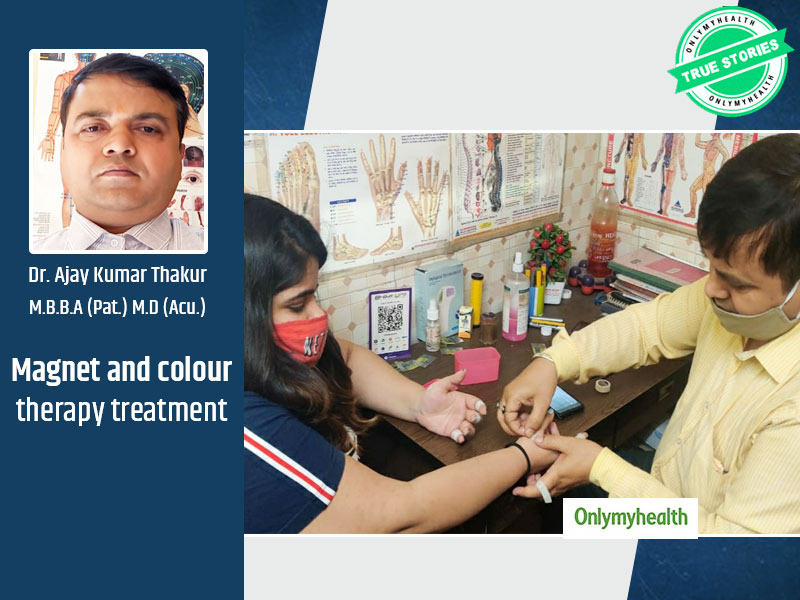 It was last year during the lockdown when I got diagnosed with hypothyroidism, a condition of the underactive thyroid gland in which your thyroid gland fails to produce/synthesise sufficient thyroid hormones. As per the doctor, this mainly happened due to hormonal imbalance, sedentary lifestyle and obesity. Being in a desk job does not exactly give you the time and head space to actually step out for a run or keep your body active. I also lacked the level of required motivation and strength. And, I have always been fighting the problems related to hormones as my periods were also irregular since more than a year. This was causing a lot of discomfort to my body, as thyroid is a major health condition. Firstly, I got diagnosed with the problem of thyroid in February, 2020, and it was on border line at that time. However, the thyroid hormones kept overproducing which led to bloating, mood swings and difficulty in losing weight.
Being a healthy kid since the age of 10, I never thought of the health issues and consequences attached to obesity. Being overweight has been a part of my personality since many years. The time when it hit me and I realised how my health is deteriorating was in October, 2020. During this time, I got a thyroid test again as told by the doctor. The results showed a measure of 12.5, which was actually supposed to be 5. This made my parents extremely scared thinking about my health condition. Moreover, I was also freaking out thinking about the same. The doctor immediately prescribed me a medicine that is used in the treatment of hypothyroidism. Along with that, I had to make a proper schedule of eating, sleeping and physical activity. My Gynaecologist was very clear on this fact that if I stop taking this medicine everyday, the thyroid levels will get imbalanced again. Once I start taking the medication, it has to continued for a long time, along with the lifestyle changes.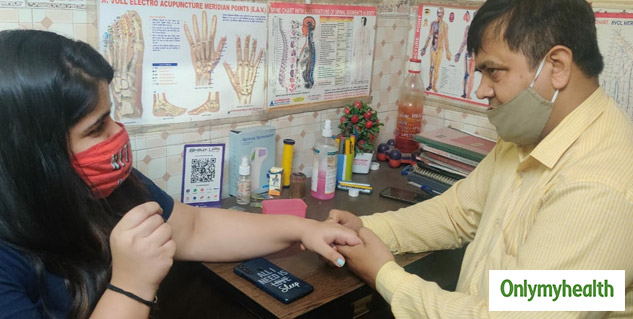 Starting from the month of December, my battle started. However, it was not just thyroid that I was combating. I got sick around new year and was suffering from fever, cough and common cold. After recovering from cold and fever with 5 days, the cough was recurring and not getting cured even after taking the medication for the same. I had to fight through sleepless nights and working days with the persistent cough. My mother suggested me to go for MAGNET THERAPY for the course of treatment from Dr. Ajay Kumar Thakor, M.B.B.A (Pat.) M.D (Acu.), Arogya Accupressure clinic, Delhi.
She got to know about this alternative therapy along with Accupressure and colour therapy from a neighbour when she was suffering from severe pain due to frozen shoulder for atleast 7-8 months. She was not being able to move her right arm at all. With this therapy, she recovered from the condition of frozen shoulder and was able to function normally again. Initially, I was not convinced that something small like a magnet can cure any kind of health problems. However, my mother's case actually made me believe that this might ne the correct treatment for me as well. After facing persistent cough and thyroid for more than a month, I visited Dr. Ajay Kumar to get the magnet and colour treatment. Read this article further to know more about magnet and colour therapy, along with my treatment for thyroid and persistent cough.
Also read: Magnetic Resonance Defecography: Useful Tool To Evaluate Stages Of Defecation
What is magnet therapy and colour therapy?
Magnet therapy is an alternative medicine practice that uses static magnets to treat pain and many other health problems as well. From illnesses such as cold, cough and fever to chronic diseases including arthritis, cysts, heart problems and even cancer can be treated with magnet therapy. According to Dr. Ajay, there are no long term or short term side effects of magnet and colour therapy, as it is completely safe. However, in very rare cases, some people nights experience dizziness and low energy. In this procedure, the magnets have to be in touch with your skin somehow, using bracelets or bandages. The magnets should be attached to the skin according to the time period told by your healthcare professional.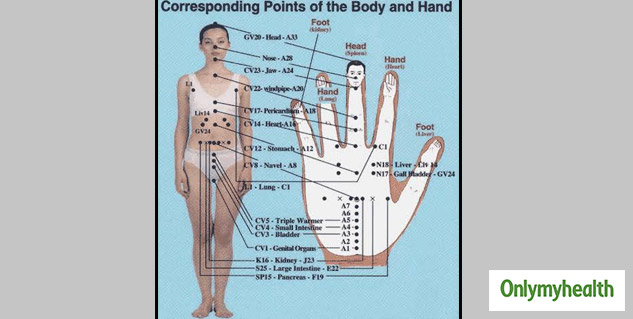 Your body naturally has connected points in the body that can be interlinked with the magnets externally on the skin. If the magnetic fields in your body are out of balance, these static magnets can either increase or decrease the balance bringing it back to normal. Pregnant women are not advised to go for this kind of treatment for any health problem without talking to the gynaecologist. There are not many studies about magnet therapy, but it has shown solid and good results in many people. It is similar to electromagnetic therapy and works for young as well as older adults. It is not much talked about but is becoming one of the most widely used forms of treatment for chronic pain management.
Also read: Colour Therapy or Chromotherapy, Is This Complementary Therapy Worth Trying?
Colour therapy or chromotherapy is also an alternative remedy that uses colours to treat various physical and mental health problems by balancing the body's energy centres, similar to magnet therapy. It is known to manage mental issues like stress, anxiety, anger and fear. Plus, it can also treat mild illnesses like cough and cold. There are as many colours in colour therapy sessions as there are colours in the rainbow. The results of this therapy might vary from person to person. Colours are made up of reflected lights that touch our retinas as the wavelengths vibrate. Our brain interferes with these wavelengths, which at the end makes our mind for colour as a physical and sensory experience. Your doctor might also combine both magnet and colour therapy to treat your health problem.
How did I recover with the help of magnet therapy?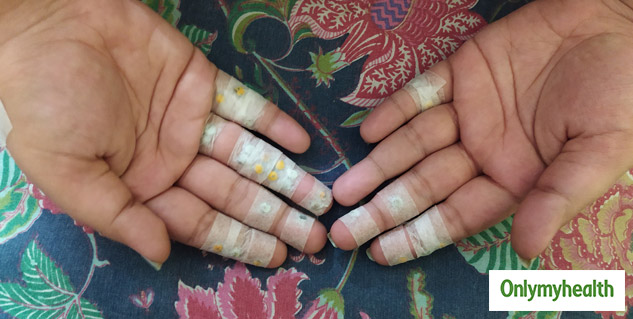 Many people think that magnet therapy is just wishful thinking and not an appropriate treatment for any health conditions. However, I got positive results for my persistent cough and thyroid. Along with some lifestyle moderations, magnet therapy did work well for my health. As per Dr. Ajay, "There are points in your body for dryness, humidity, iron and water. So for dry cough, the dryness points of lungs are decreased with the help of magnets. And, a point for water in the body is also suppressed. There are some points for the same that can treat cough. Every organ has its own point in the joint, where all the four elements including oxygen, hydrogen, carbon and nitrogen are balanced in the body to treat your health problem." Talking about colour therapy, black colour is a very useful way and an effective point to treat any kind of infections including acne and burnt skin.
Also read: How To Relieve Sciatic Nerve Pain And Numbness?
In conclusion, I battled the issue of persistent cough with magnet therapy and am still coping up with thyroid with regular magnet treatment. The thyroid levels have improved significantly as compared to a few months ago. Magnet therapy is a useful alternative treatment that works best for mild and chronic pain. You can also try this alternative remedy to treat any health condition. Magnet and colour therapy have a wide range of health benefits and can be extremely effective and safe.
Read more articles on Other diseases