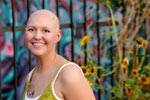 Trials in India of dendritic cell therapy have been completed in 6 sites in the country.
The phase 2 of clinical trials of dendritic cell therapy, which is the fourth line of guard against cancer after radiotherapy, chemotherapy and surgery have been successfully completed across 6 sites in the country. Before the therapy is made available to people with malignant solid tumours, the approval of the drug controller is needed. During the trial over 51patients who suffered from refractory cancer. These patients had a life expectancy of three months or less.
The researchers said that the trails were conducted on patients who had an advanced stage of the disease and that it is better for one to seek treatment early. The therapy has been approved by the US Food and Drug Administration for some forms of cancer. Currently, it is being use in China, Singapore, Korea and some other countries of the European Union.

In the therapy, the blood cells or monocytes are harvested in the laboratory into dendritic cells. They are then made potent with cytokines, interleukins and growth factors. These cells are then reintroduced into the body with the help of a vaccine-like injection. The dendritic cells work as antigen presenting cells and unlike the conventional anti-cancer therapy, these cells do not have any side-effects.
Read more Health News.