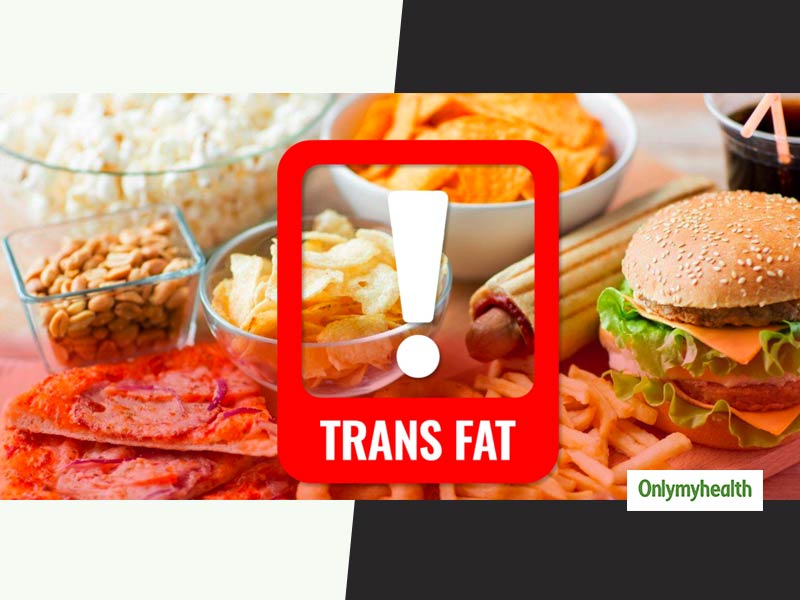 We all should know that trans-fat is double trouble for the heart. With increasing lifestyle concerns, the need of the hour for one and all is to keep a check on overall health, and eating habits too. Dr Shweta Khandelwal, a nutrition epidemiologist, points out that, "Industrially produced trans-fatty acids are a public health menace. They not only make us sick and less productive but also promote mortality from
cardiovascular diseases. These artificial fats are often hidden in plain sight in the form of seemingly innocuous, often tempting snacks like deep-fried or baked items like chips, bhajis, pakoras, cookies etc. Getting rid of these ugly fats from our supply chains will be in the interest of public health nutrition of our masses (especially our young children and adolescents). As we celebrate September as 'poshan maah' or the nutrition month, I urge everyone to rally for eliminating these worst forms of fats and opting for healthier options to contribute towards a well-nourished nation."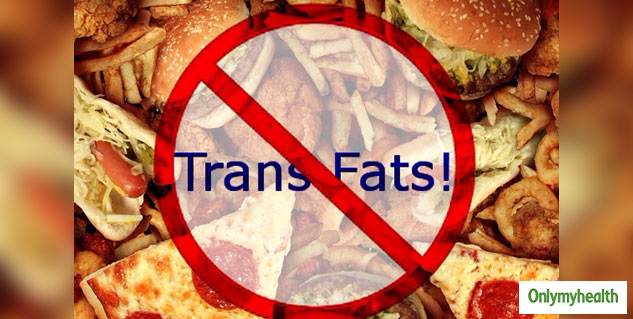 Also Read: How Much Ghee Should Be Consumed By Different Age Groups In A Day? Suggests This Nutrition Expert
Cardiovascular diseases are a leading cause of death globally; approximately 17.9 million people lose their lives to them annually. In India, the Coronary Heart Diseases (CHD) has seen a four-fold rise during the past 40 years. As per the latest WHO Report on Global Trans Fat Elimination 2020, almost 5 of CHD death in India is due to TFA intake.
With an aim to promote healthy living, in 2018, WHO launched a global effort to eliminate industrially-produced trans-fat to save lives and improve the health and well-being of people to achieve healthier populations. According to Dr Tedros Adhanom Ghebreyesus, Director-General of the WHO, "Prevenable deaths are more likely to happen due to diet. And, industrially produced trans-fatty acids (TFA), which is high in packaged, deep-fried food, etc could also be linked with heart concerns. The best part is that trans-fat can be easily replaced with healthier alternatives without changing the taste of the food we are used to having."
India & Health
According to Dr (Col) M Sitaram, Consultant in Cardiology, Apollo Hospitals, Secunderabad, "Excessive consumption of TFA rich foods increase Low-Density Lipoprotein (LDL) cholesterol and decrease in High-Density Cholesterol ( HDL-C) increasing our risk of developing heart disease".
India had made a commitment to reduce the number of trans-fats in edible oils and fats to 3% by 2021 and to 2% by 2022, a year before the WHO deadline. To this effect, a regulation limiting the number of trans-fats in foods in 2019 has been drafted. India is one of the 11 countries with the highest trans-fat burden and should act immediately to adopt and implement best practice policies to protect its people from the health harms of this toxic chemical.
Consumer VOICE COO Ashim Sanyal stresses that while the FSSAI has taken strides towards the elimination of trans-fats, progress towards the outcome is slow. "The REPLACE report has called out India as one of the countries that have taken important steps towards eliminating TFA from the food system. We applaud policymakers for imposing restrictive TFA limits, but given the high NCD burden in the country, we must not waste any more time to notify regulations that call for 2% limits in fats, oils and foods. Once notified by the FSSAI, the states and industry have to prepare to implement the law, and that always takes time."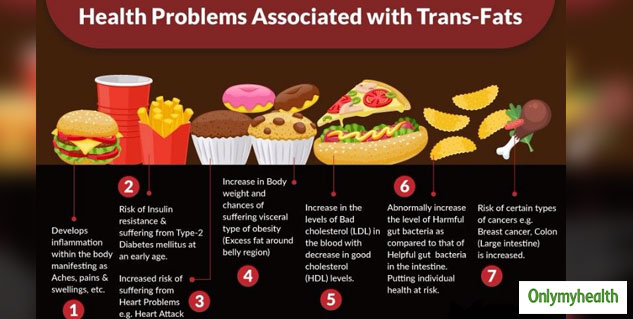 For A Trans-fat free world by 2023, WHO recommends countries:
Develop and implement best-practice policies to set limits for industrially produced trans-fat or to ban PHO.
Invest in monitoring mechanisms, e.g. lab capacity to assess and monitor trans-fat in foods.
Advocate for regional or sub-regional regulations to expand the benefits of trans fat policies, where appropriate.
Also Read: Fat Not Just Makes You Flabby But Is A Source Of Energy Too. Here's How To Know Your Fats Well
Conclusion
WHO's commitment remains true, especially now, during the global COVID-19 pandemic, when prevention of NCDs is critically important more than ever. WHO's plans to initiate a new initiative to certify countries that have achieved elimination of industrially produced trans-fat from their food supplies. It is envisioned that this process will accelerate and recognize the efforts of countries and their progress.
Read more articles on Health News