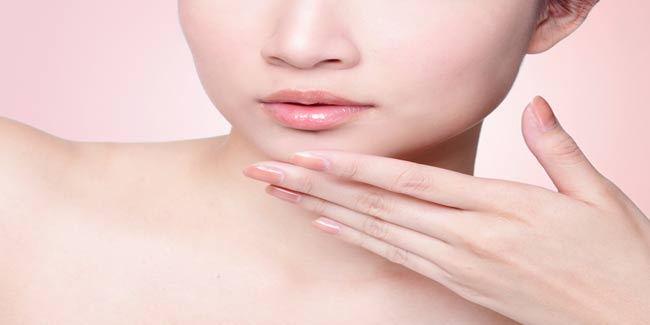 Because our friends and peers said so, we have tried various remedies, oils and creams through the years for a radiant skin. We do almost everything for beauty, but do you know how many remedies actually work?
[Read: Beauty Tips for Face]
Read on to know the long surviving myths and facts about beauty.

Myth 1: Moisturiser should only be used for dry skin.

Fact: Many of us believe that oily skin seems counter intuitive for dry skin. It isn't the case, as all types of skin needs moisture, not just dry skin. Besides adding moisture, moisturisers protect skin against UV rays, prevent wrinkles and smoothens skin for makeup.

Myth 2: Anti-aging products helps get rid of wrinkles.

Fact: There is no magic product or formula that can prevent or make wrinkles disappear. Products can only slow the process of ageing or hide it for a while.
[Read: How to Protect your Skin from Aging]
Myth 3: Warm oil helps dry, cracked skin.

Fact: Warm oils are being used on dry skin for years, but reality is that these don't help in any way to soften up the dry/cracked skin. Only some oils such as kernel oil and avocado oil (which contains fatty acids and vitamins A and E) help add moisture to skin.

Myth 4: Chocolate helps nourish skin.

Fact: Chocolate is a high-calorie sugary food. High sugar intake is not healthy for skin and excessive consumption may lead to skin problems such as acne and pimples.

Myth 5: Petroleum jelly helps grow eyelashes.

Fact: Petroleum jelly won't increase eyelashes or their length; however, it may cause inflammation or white heads.

Myth 6: Toothpaste can help heal a zit.

Fact: All toothpastes can't help heal a zit. Only the ones containing menthol have a cooling effect to soothe inflammation. But, using toothpaste could lead to redness or even irritate your skin further.

Myth 7: Hypoallergenic products help nourish sensitive skin.

Fact: 'Hypoallergenic'products is just an advertising contrivance. Be sure of what you are using on your skin. Never go by the taglines of skin-care products. Try to ensure the authenticity of the product.

Myth 8: Makeup causes acne.

Fact: Makeup products may cause skin problems such as acne, but there is no research to pinpoint it as the root cause. Acne breakout is a result of an irritant or an inflammatory response or is a random skin reaction.

Myth 9: Genetics decides how skin will age.

Fact: Genetics do have a role in the skin's aging process but it is not the only determining factor. External factors also have an impact on the way our skin ages, which include sun exposure, diet, alcohol consumption and products one uses for skin care.
[Read: Habits that Make you Age Faster]
Myth 10: If you have dry skin, you should drink more water.

Fact: Dry skin may be a condition of lack of moisture, but drinking more water won't make dry skin look better.
Read more articles on Skin Care