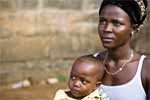 On the occasion of World Malaria Day, World Health Organisation today called for greater investment in the battle against malaria.
World Malaria Day is celebrated on April 25 every year by WHO member states, and is an occasion to highlight the need for continued investment and sustained political commitment for malaria prevention and control.


Global efforts to control and eliminate malaria have saved an estimated 3.3 million lives since 2000, reducing malaria mortality rates by 42% globally and 49% in Africa.

Increased political commitment and expanded funding have helped to reduce malaria incidence by 25% globally, and 31% in Africa.

But still, malaria kills an estimated 627 000 people every year, mainly children under 5 years of age in sub-Saharan Africa. In 2013, 97 countries had on-going malaria transmission.

If the world is to maintain and accelerate progress against malaria, in line with Millennium Development Goal (MDG) 6, and to ensure attainment of MDGs 4 and 5, more funds are urgently required.

The theme for 2014 and 2015 is: Invest in the future. Defeat malaria

A Global Fight to Beat Malaria
The non-governmental organization Doctors Without Borders, or Medecins Sans Frontieres (MSF), has launched a new, malaria prevention campaign in several countries in sub-Saharan Africa aimed at protecting the illnesses' most vulnerable population - children under the age of five. During the campaigns at the height of malaria season - from July to October - young children will be offered so-called chemoprevention drugs.

Small children are at highest risk of dying from malaria, a mosquito-borne parasitic illness that claimed the lives of some three-quarters of a million people in 2012, most of them children and babies in sub-Saharan Africa.

MSF, is planning to roll out mass seasonal malaria chemoprevention campaigns, known as SMCs, in the Sahel sub-region to prevent new cases of the disease in countries where malaria is widespread. These nations include Senegal, Gambia, Niger, Burkino Faso and Mali.

Scene in India and Neighbouring Countries
India is expected to decrease malaria case incidence by 50-75 per cent by 2015. Sri Lanka is in the elimination phase with no indigenous case reported since November 2012. Maldives has been malaria-free since 1984.

Bangladesh, Bhutan, Democratic People's Republic of Korea, Nepal, and Sri Lanka reduced the incidence of malaria cases by more than 75 per cent from 2000 to 2012. Thailand and Timor-Leste are on track to achieve a decrease of over 75 per cent.

How to Prevent Malaria
Do not allow water to stagnate in and around your house.
Have proper waste management resource in place. This would help in reducing breeding of mosquitoes.
Mosquitoes bite at any time of day but most bites occur in the evening. If you are out at night, wear long-sleeved clothes and long trousers.
Mosquitoes may bite through thin clothing, so spray an insecticide or repellent on them. Insect repellents should also be used on exposed skin.
Avoid drinking water from outside and without boiling it.

Source: WHO/VOA News
Image Source: Getty Images


Read more Health News.