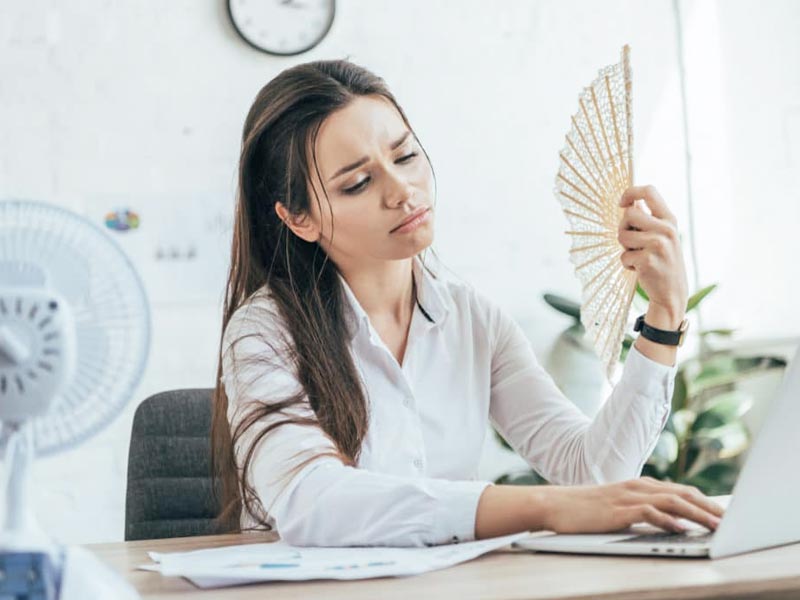 The past years have been illustrations for increasing average temperature of the environment, which increases the chances of getting heat stroke even more. The heat wave of summers always takes a bit of a toll on the normal routine. And now with the Covid scenario, it can be more confusing for people to handle the same without proper knowledge of the dos and donts. As common as it is to get a heat stroke, we can't ignore it effects, which extends to fatality also. Hence, a normal body temperature is to be maintained and accordingly care has to be taken.
WHAT HAPPENS DURING HEAT WAVE/ HEAT STROKE?
When the body temperature goes beyond 104 degree F, sweating mechanism fails, which further leads to failure of getting back to the normal temperature. It can also cause persistent headache, nausea, vomiting, dizziness. Children, elderly and people with some pre-existing illness are more prone to heat-related diseases. Hence, in summers keeping yourself hydrated is the foremost and most important step to prevent yourself from heat waves. Even while staying indoors due to the ongoing pandemic, not maintaining body temperature through hydration, bathing, aeration, we can be exposed to heat waves.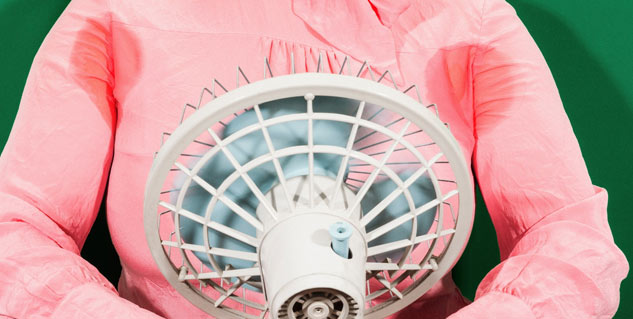 Also Read: 9 Simple Home Remedies To Reduce Body Heat
IMMEDIATE MEASURES AFTER HEAT STROKE
Keep the surroundings cool
Don't let yourself sweat for too long
Lie down with legs elevated to get better circulation
Don't wear extra layers of clothing
Drink plenty of water and other fluids for hydration
Apply cool towels to skin to bring down temperature
As suggested by Dr Sanjay Shah, General Physician, Fortis Hospital, Mulund, simple steps followed consciously can help tackle the heat wave. Staying indoors is already a solution, which we have because of the corona situation. Despite this, improper air circulation can cause heat stroke.
1) Hydration- Supplying ample amount of water to the body does more than just thirst quenching. It keeps the metabolic activity going properly, maintains body temperature, and even brings down the body temperature. Fresh juices, instant glucose water help in energy gaining as well as keeps you hydrated. These are always preferred over tea and coffee.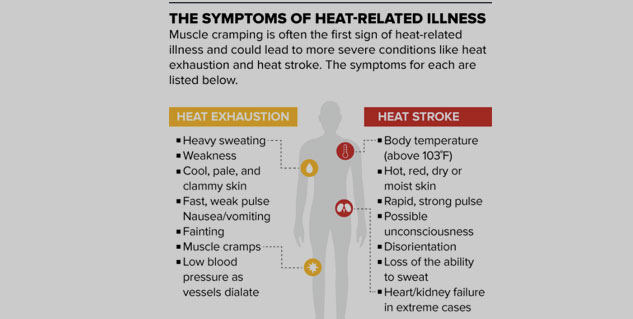 2) Shower more than once- Bathing is a good solution to feel fresh and clean. It helps with the body temperature as well as does not let sweating turn into infections. Dr Shah recommends lukewarm water to be used for bathing as cool water turns on the heat preservation mode of the body.
3) Adding more Fruits and Vegetables- Vitamins and minerals of the body are required for maintaining normal metabolic functions and the water content gives hydration level a boost. See that the fruits and vegetables are seasonal. Cucumbers, watermelons, green leafy vegetables are top most recommended.
4) Head downstairs- The lower stories of a building tends to be cooler during the day than higher stories. Spend your afternoons at ground floor with adequate air supply
Carry an umbrella- An umbrella is a useful tool whenever you step out in the sun. Those who are going out have to take more precautions, considering the age or other factors for acquiring heat stroke.
Also Read: Summer Heat Killing You From Inside? Have These 10 Foods To Stay Hydrated
NOTE: Intolerable situation should be consulted with doctor and follow the given instructions;
Wear cotton, lose clothes, preferably in light colors;
After returning home, sit under a fan, ensure proper air to cope with the sweat and have a fresh soft drink- juice/lemonade/ coconut water
Having a habit of drinking water is good for the body, especially in summers. Continue the same, even after recovering from heat wave. Include fruits and vegetables is good for health as well as for handling summer stroke. Take care of your hygiene and consult doctor in case of confusion or urgency.
You may also keep a bowl of water in your balcony or society premises for the animals to cope up with heat.
With inputs from Dr Sanjay Shah, General Physician, Fortis Hospital, Mulund
Read more articles on Miscellaneous