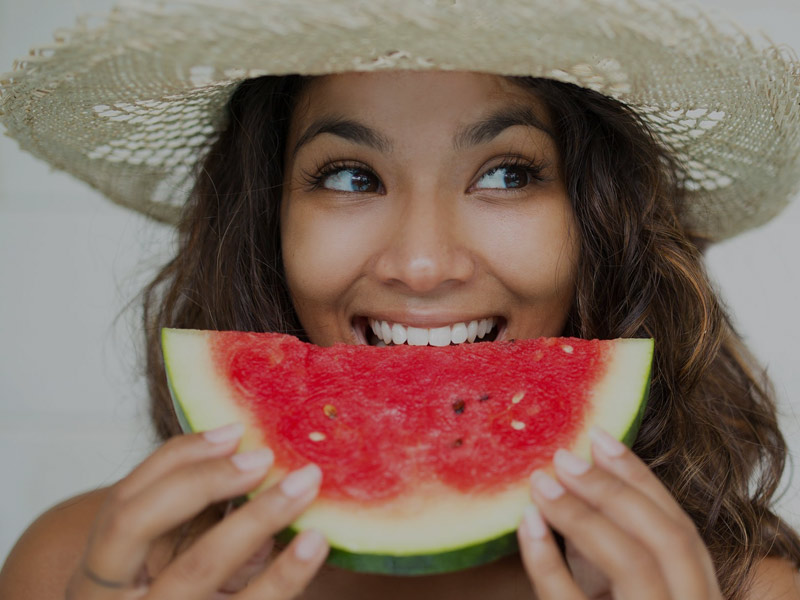 Summers have entered the arena and will take a rise in a few days. The most important thing to know is how to stay hydrated in such hot temperatures. Not drinking enough water can lead to dehydration which can cause fatigue, headache, skin problems, low blood sugar and many more. But just drinking water also does not fulfil the needs of body, hence let us know about the food items which we can consume to remain hydrated and healthy.
How Can You Stay Hydrated This Summer?
Our expert from Cloudnine Group of Hospitals, Ms. Nina Maria Saldanha, Nutritionist from Whitefield, Bangalore suggests that liquids play a very important role in helping us stay hydrated 2-3 Litres of liquids (2 Litres of water + 300-400 ml of toned milk + 500 ml of other liquids) are recommended for you to stay well hydrated. Liquids can be taken in any form, and at any time, and temperature.
Fruits and vegetables are also very useful in helping us stay well hydrated. This is because it has a lot of water present in it. Fruits like orange, mousambi, watermelon, musk melon, etc. help us stay well hydrated; Vegetables such as cucumber, green leafy vegetables, pumpkin, bottle gourd, etc.
Milk and milk products are a great way to stay hydrated. They are also rich in protein and calcium. Milk and milk products are also rich in fat. It is better to always choose toned or double toned milk products, as they have a lower fat content.
During pregnancy it is more necessary than ever to stay well hydrated, as dehydration can affect both the mother and baby. This summer let us take a decision to stay well hydrated.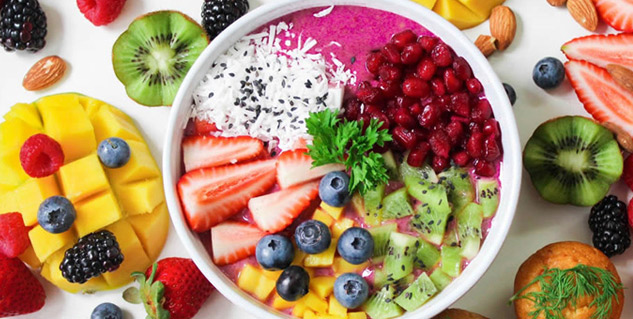 Food Items Which Can Help You Stay Hydrated
Skim Milk- It mostly contains water content in it. Skim milk is rich in vitamin A, calcium, vitamin B12, phosphorus and potassium which make it very nutritious. Not only milk save us from dehydration but also hydrates after intense exercises. It has electrolytes and protein content which replace body fluids.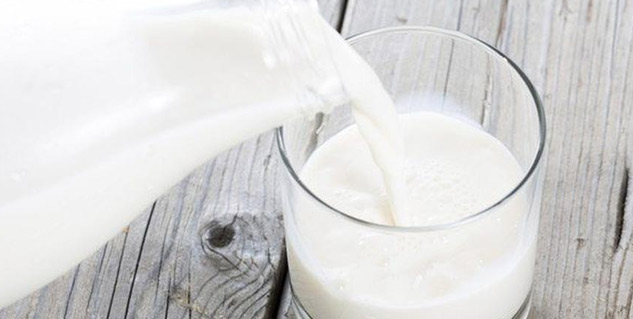 Watermelon- It is one of the favourite fruits to have in summer and also helps a person staying hydrated. It contains 92% water and also additional fibres which include Vitamin C, vitamin A and magnesium. It is also low in calories which make it a good choice to have it in good quantity without worrying much. Watermelons have antioxidants in them which reduce the damage of cells.
Strawberries- It has high water content about 91% and thus help in keeping oneself hydrated. Strawberries provide disease fighting anti-oxidants including Vitamin C, folate and manganese. Eating strawberries can reduce inflammation and protect you against heart diseases, diabetes and various types of cancer.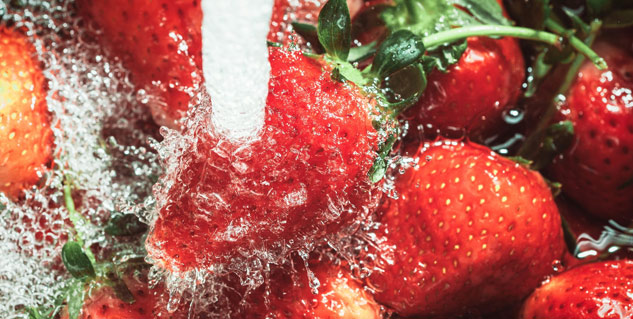 Peaches- Peaches are very nutrient rich fruits which help in hydration. 90% of their weight is water and also provides minerals such as vitamin A, B and C and Potassium. It also improves the skin related problems and has chlorogenic acid which is good for your body. This fruit is great to have i summer and can be had in good sum due to just 60 calories in a medium sized peach.
Oranges- They are incredibly healthy and may provide health benefits to a good extent. It has large quantity of fibre and several other nutrients which help in boosting your immunity. Potassium and Vitamin-C found in orange can be good for health of your heart. Orange gives you a feeling of fullness which also helps to control and regulate your diet.
Cucumber- If you ever had cucumber, you know it is so refreshing and filled with water content. It has too much water and nutrients in small amounts like vitamin K, potassium and magnesium which helps keep the body hydrated. One good cucumber only gives 8 calories which is good for staying hydrated. You should have it in your diet.
Also read-What Are The Health Benefits Of Drinking Cucumber Water?
Lettuce- You may have heard the importance of lettuce in maintaining health. Similarly it also helps to keep a person hydrated. Lettuce contains 96% of water content. It has folate which is important for pregnant women to prevent neural tube birth defects. It has important vitamins A and K, both of which help keep your bones and immunity strong.
Broths and Soups- They have 92% of water in them and are highly hydrating as well as nutritious. Consuming broths and soups regularly can also help in weight loss. Since it has many vegetables, it is very healthy and good for health. A cup of chicken broth can even fulfil your daily need to hydration of an average person.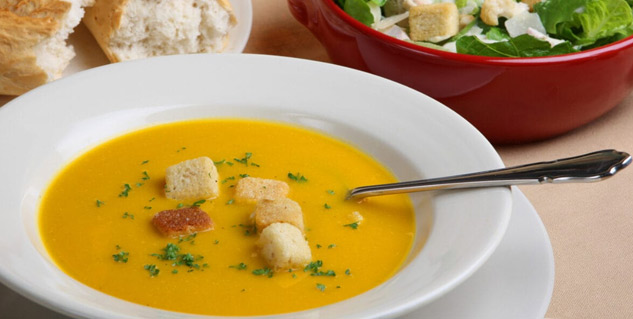 Plain Yogurt- It is recommended to have yogurt in your diet as it has lost of water and nutrients which help in boosting your energy. It has vitamins, minerals, phosphorus and potassium all of which are considered very good for health. It can also help in weight loss but do not take flavoured yogurt as it has added sugar and flavour.
Tomatoes- It has 94% of water content and has many health benefits. They provide significant amount of minerals including immunity boosting vitamins A and C. They are low on calories and apart from hydrating your body, tomatoes have disease fighting anti-oxidants including lycopene which helps cure prostate cancer.
Other than this you can also have fresh lime juice, butter milk, tender coconut water, milkshakes and sugarcane juice to stay hydrated. All these can prove to be good summer drinks and boost your immunity and provide nutrition to your body as well.
Also Read- Walnut Recipes For Holi 2021: Give A Nutty Twist To Your Festive Celebrations
Conclusion- Most of the people stay hydrated by taking sips of water regularly but that sometimes is not enough. In summers our body needs fibres and vitamins to stay hydrated and for cells to perform their function with ease. Hence try to add these food items in your diet to remain healthy and improve your immunity this summer.
Read More Articles on Healthy Diet