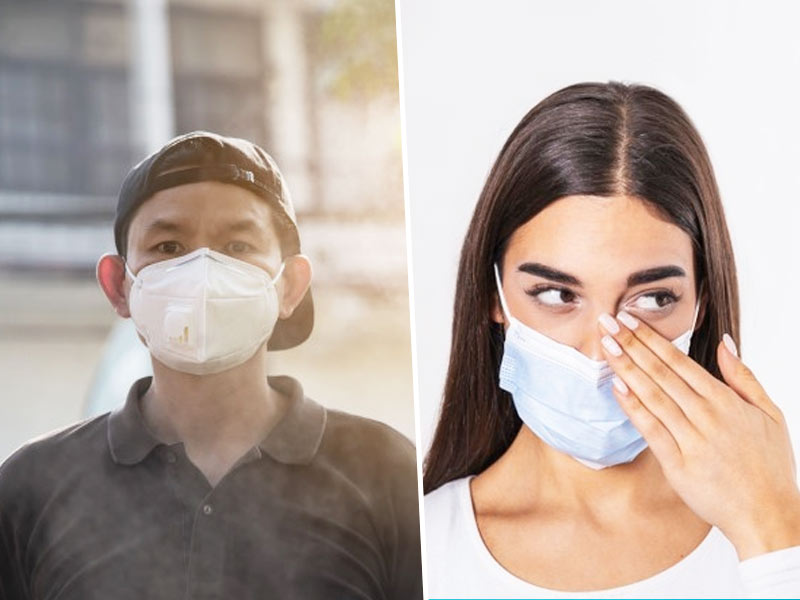 After Diwali festivities, the one thing that shuts down the mood is smog. Smoke and fog when combine makes smog which is as catastrophic as air pollution. Not only it makes breathing difficult but it can also adversely affect your skin. Not many people know this and which is why they are unable to keep their skin safe from smog. Onlymyhealth spoke to Dr. Ajay Rana, Dermatologist and Aesthetic Physician, Founder and Director of ILAMED to know how can we protect our skin from smog attacks.
How smog affects the skin?
Air pollution during the time of Diwali has increased. The pollution has resulted in the thick toxic smog in the air. The presence of smog not only causes respiratory problems but also has harmful effects on our skin. Smog affects the supply of oxygen to the skin and makes it dry and dull. When the smog is combined with UVA and UVB sun damage, it causes cumulative effects on the skin such as premature ageing, fine lines, wrinkles, redness, blotchiness and appearance of acne. A strong pollutant present in the smog, nitrogen can lead to the formation of dark spots on the skin.
How To Protect Your Skin During Smog?
It is very important to shield your skin against smog and pollution. For that, you need to exercise certain steps beforehand. Here are some tips to protect your skin during Smog:
Scrub your skin
During smog, our skin becomes flaky and grimy. To reveal the fresh skin under the dirt and dead skin, scrub your skin and exfoliate at least twice a week. It makes the skin look clean and fresh.
Cleansing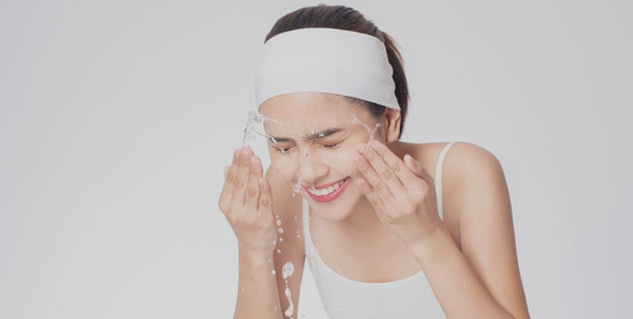 It is important to clean the face during smog because during this time the level of acid in the air usually increases that can make the skin dry and prone to damage. During smog, many free radicals present in the air can penetrate the dry skin. So, always clean your face with a face wash that doesn't make your skin dull & dry.
Also Read: Why Are Salicylic Acid Cleansers So Popular For Acne-Prone Skin?
Moisturise & Stay Hydrated
The smog-filled air during these times needs a lot of moisturization and hydration. So, always apply a layer of moisturiser after cleansing your face and before applying any kind of makeup to keep the skin nourished. Smog makes the skin look dark and dull. So, use moisturisers to nourish the skin.
The best solution is cocoa butter or shea butter. This is a rich creamy formula that provides deep skin nourishment. Use this twice a day for better results.
Instead of cocoa butter, you can also use olive oil. It is rich in vitamin E and antioxidants which promote the regeneration of skin cells to strengthen the layer and reduce the visibility of skin damage.
Use face packs and facial oils
During the time of smog, it is necessary to provide nutrition to the skin by using a face mask. Apply face packs, which are high in antioxidants and vitamins. It will keep the skin moisturized. Facial oils act as a barrier and keep the pollutants out. It not only moisturizes the skin but will also protect the skin against smog.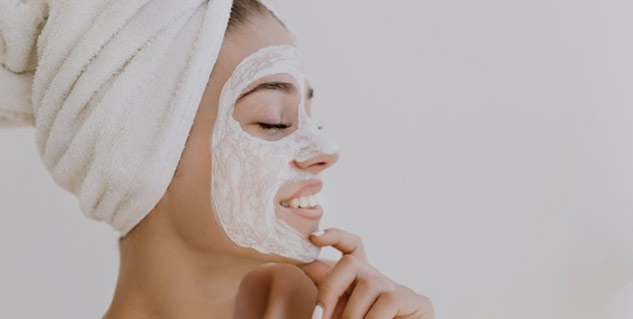 Also Read: Here's The Ultimate Facial Oil Guide For You To Pamper Your Skin
Apply Sunscreen regularly
During smog people generally skip using sunscreen. But it is the time when you need to use it religiously. Always apply more sunscreen during the time of smog. Sunscreen will only protect the skin from harmful UV rays of the sun but also act as a barrier for the skin against pollution & smog. It also traps the smog particles and prevents these harmful chemicals from penetrating deep into the skin.
The last thing that is important to keep your skin in its best health is keeping yourself hydrated. We all need to drink water to get clear skin. So, always keep yourself hydrated. This will nourish the skin and remove toxins from the body especially during the time of smog.
Image credits- freepik