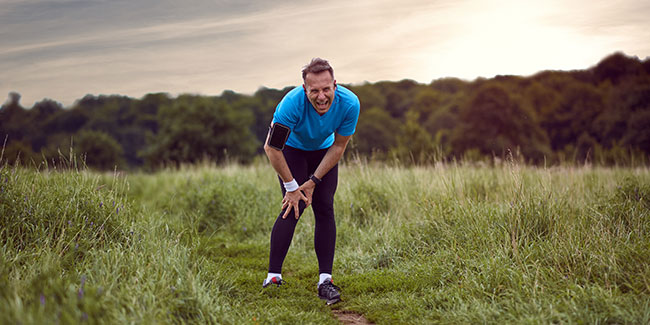 Whenever you step out onto the field of play, there is always a chance of picking an injury. Here's a guide on how to deal with sports injuries.
Participation in sports, competitions and doing regular exercise is good for your health, but it can result in injuries. Most of the sports injuries are a consequence of poor training practices or improper gear.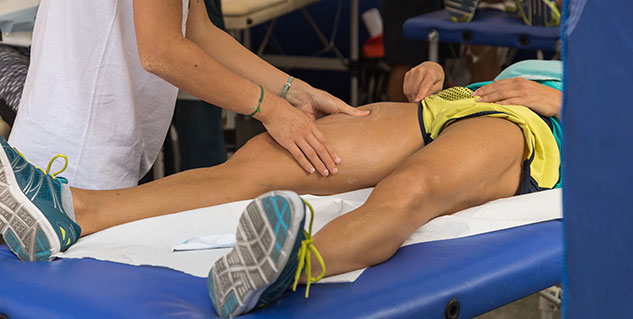 Whenever you step out onto the field of play, there is always a chance of picking an injury. If it isn't an injury, the wear and tear or the strenuous effort on the field adds up and may lead to excessive stress on the muscles or joints.
Easy ways to deal with sports injuries
Listen to your body: The foremost thing to prevent sports injuries is listening to your body. Be wary of the good pain (general fatigue) from the bad (jolting or dull pains, excessive fatigue). If you are struggling at sports, continuing with them is a bad idea. It puts you at a risk of injury and also hampers your performance. In a nutshell, be conscious of the injuries when you are at play or work out.

Rehabilitation (exercise): A key part of sports injury treatment, rehabilitation is a step-by-step approach to get the injured area back to normal. As a part of rehabilitation, exercises start moving the injured body part through a range of motions. It takes time for injuries to heal; it is advised not to play your sport until you are sure you can stretch the injured area without pain, swelling, or stiffness. And, when you get back on the field, start slowly and build up gradually. Also, remember to protect yourself from getting hurt again.

Rest: As mentioned above, it is good to start moving the injured area as soon as possible for an injury to heal. However, you must also take time to rest after an injury and proper rest helps the healing process. When you have an injury, make sure you have a responsive dialogue with your doctor about the proper balance between rest and rehabilitation.

Cold and heat therapy: The therapy has proved to be more effective than over-the-counter drugs for non-medicinal pain relief. Apply cold packs for numbing sore joints and reducing inflammation during flare-ups for 10 minutes. Thereafter, apply hot packs to relax muscles and improve blood circulation. Heat provides a soothing effect on the body, aiding in the healing process. Heat pads can also be used to get rid of back pain caused by muscle spasms.

If it's a minor injury, you can treat it at home. If you're in a confusion or need advice on it, don't hesitate to visit your health care provider. If there is swelling, numbness, stiffness, loss of flexibility, intense pain or tenderness, you must see a doctor immediately.

The sports injuries that are severe include a broken bone, dislocation, bleeding that doesn't stop or severe head injury. In these cases, the doctor will examine your injury using diagnostic tools such as X-rays and magnetic resonance imaging (MRI). This will determine the extent of your injury.
Image: Shutterstock