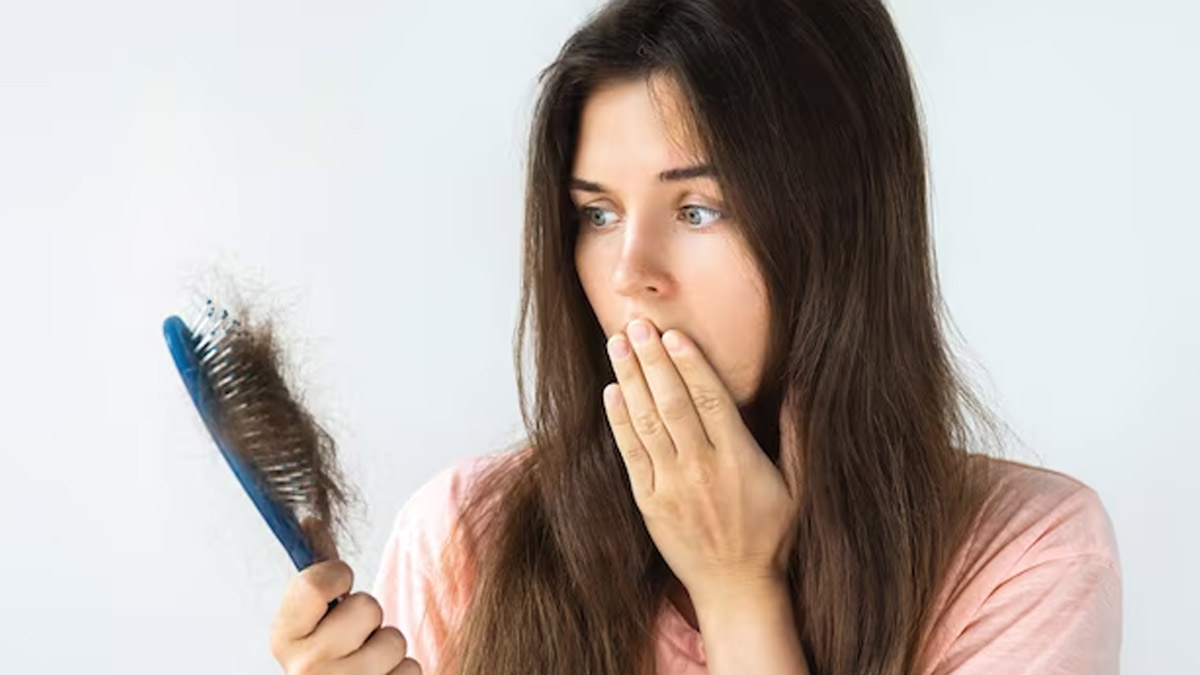 As the seasons change, many individuals experience an increase in hair fall. This can be attributed to various factors, such as fluctuations in temperature, humidity levels, and even dietary changes. However, there are numerous proactive measures you can take to minimise hair fall and keep your locks healthy and lustrous.
Tips To Control Hair Fall During Seasonal Transitions
Here are eight practical tips to help you control hair fall during season switches:
1. Maintain a Nutritious Diet
A well-balanced diet plays a crucial role in maintaining the health of your hair. Ensure that your meals are rich in vitamins, minerals, and proteins. Include foods such as leafy greens, fruits, nuts, fish, and eggs in your diet, as they are known to promote hair growth and strength. Additionally, stay hydrated by consuming an adequate amount of water each day to keep your hair and scalp moisturised.
2. Regular Hair Care Routine
Establishing a consistent hair care routine is vital in preventing hair fall during seasonal transitions. Use a gentle shampoo and conditioner suitable for your hair type to cleanse and hydrate your hair regularly. Avoid excessive washing or the use of harsh products, as they can strip away the natural oils from your scalp, leading to dryness and hair breakage.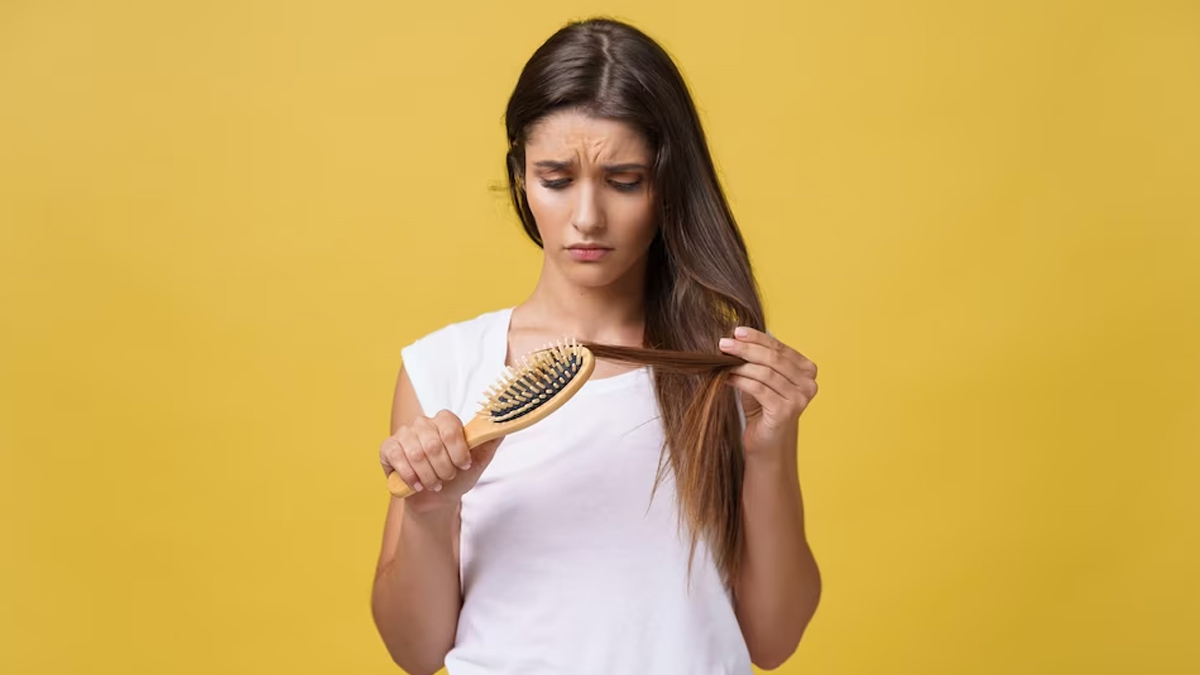 Also read: Is Liver Damage Reversible? Expert Weighs In
3. Massage Your Scalp
Massaging your scalp is an excellent way to improve blood circulation, stimulate hair follicles, and reduce hair fall. Use natural oils such as coconut, almond, or olive oil and warm them slightly. Gently massage the oil into your scalp in circular motions for around 5-10 minutes, preferably before shampooing. This practice not only nourishes the hair follicles but also helps in reducing stress, which is a common contributor to hair fall.
4. Protect Your Hair from Environmental Factors
During seasonal transitions, environmental factors like extreme temperatures, humidity, and pollution can damage your hair and lead to increased hair fall. To minimise these effects, cover your hair with a hat or scarf when stepping out, especially during harsh weather conditions. This protective barrier will shield your hair from direct exposure to the elements and help retain moisture.
5. Avoid Heat Styling
Excessive heat styling, such as using flat irons, curling wands, or blow dryers, can weaken your hair, causing it to become brittle and prone to breakage. Whenever possible, embrace natural hairstyles or use heat protectant sprays before using any heat styling tools. Opting for air drying whenever possible will also reduce the amount of heat your hair is exposed to, promoting healthier and stronger locks.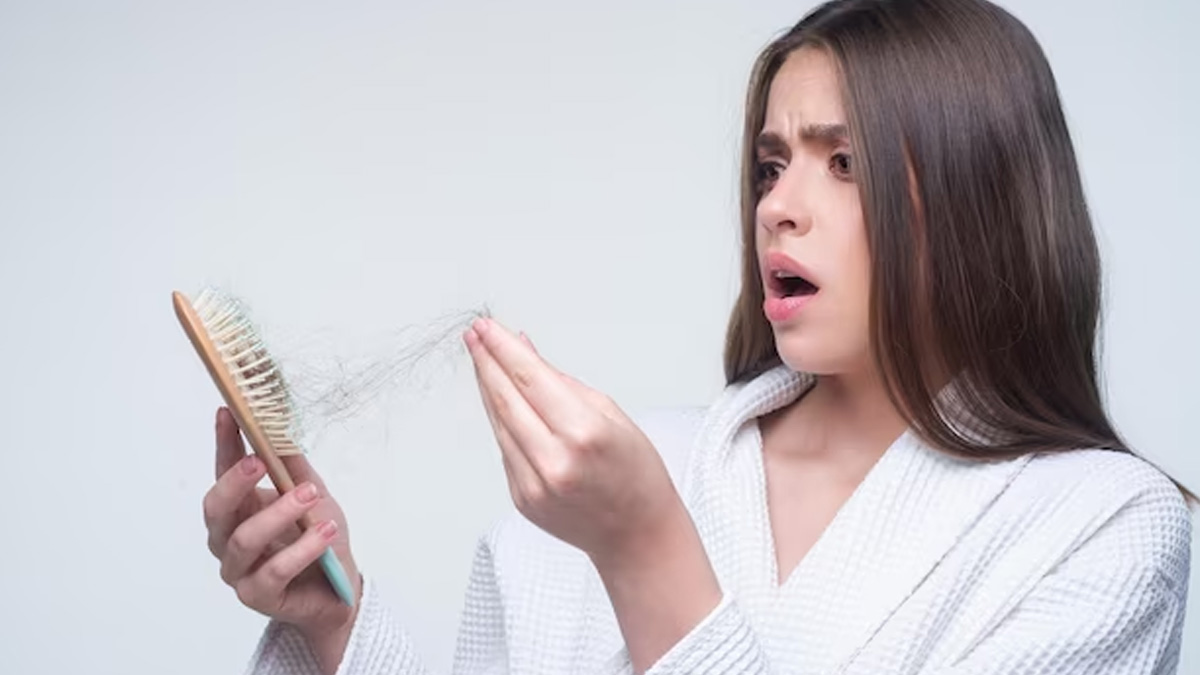 Also read: Is Liver Damage Reversible? Expert Weighs In
6. Manage Stress Levels
Stress is a significant contributor to hair fall, and seasonal transitions can sometimes bring about increased stress levels. Engage in activities that help you relax and unwind, such as yoga, meditation, or regular exercise. These practices not only reduce stress but also promote overall well-being, which reflects on the health of your hair.
7. Regular Trimming
Even though it may seem counterintuitive, regular trimming is essential for maintaining healthy hair and preventing split ends. Trimming the ends every six to weeks helps get rid of damaged and weakened hair, allowing for healthier growth. By doing so, you'll notice reduced breakage and an overall improvement in the appearance of your hair.
8. Consult a Professional
If you experience excessive hair fall during seasonal transitions or if your condition worsens despite following these tips, it is advisable to consult a dermatologist or trichologist. These specialists can evaluate your specific condition and provide tailored recommendations or treatments, such as supplements or topical solutions, to address the underlying causes of hair fall.