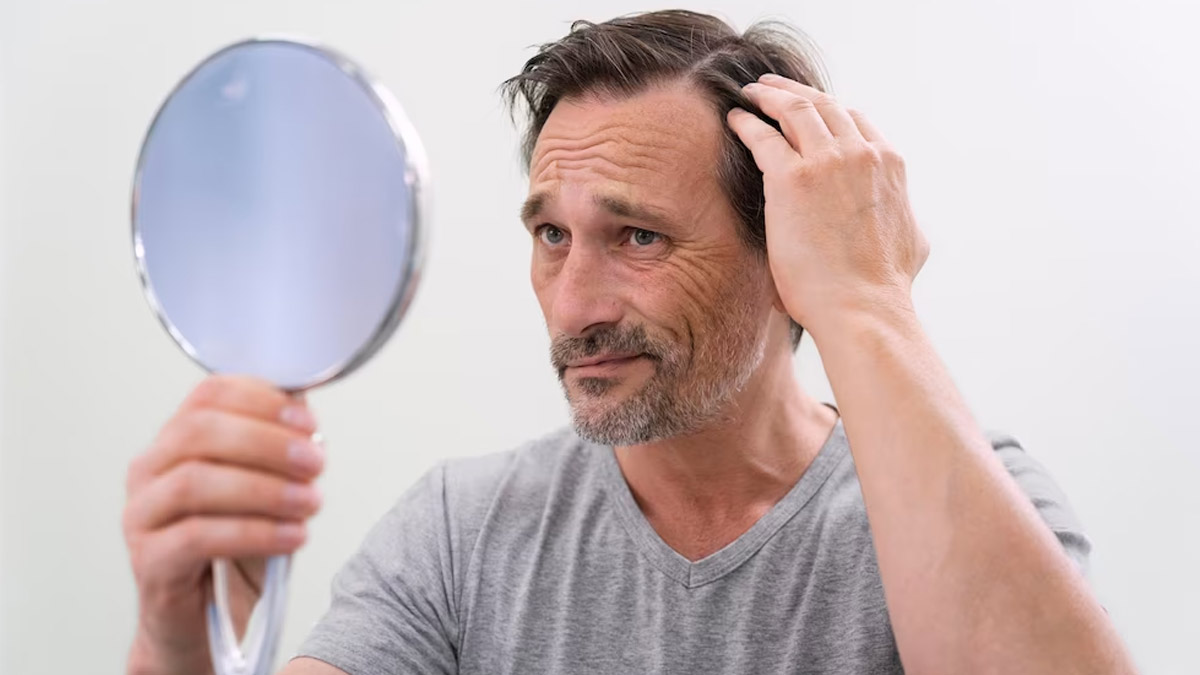 Hair loss has become a major dermatological issue. Young or old, men or women, everyone has experienced hair loss at a certain point in their lives. In fact, data published by Traya, a holistic hair loss solution start up, suggests 9 out of 10 Indians suffer from genetic hair fall. Another study conducted by the American Society for Dermatologic Surgery (ASDS), found that 42% men suffered from moderate to extensive hair loss. It revealed that the proportion increased with increasing age, ranging from 16% for men aged 18-29 to 53% of men aged 40-49.
Speaking with the OnlyMyHealth editorial team, Dr Nivedita Dadu, Renowned Dermatologist, Founder and Chairman of Dadu Medical Centre, shares some of the common causes of hair loss in men.
Also Read: Haircare: Why It Is Important To Be Aware Of The Water Quality While Bathing?
Common Causes Of Hair Loss In Men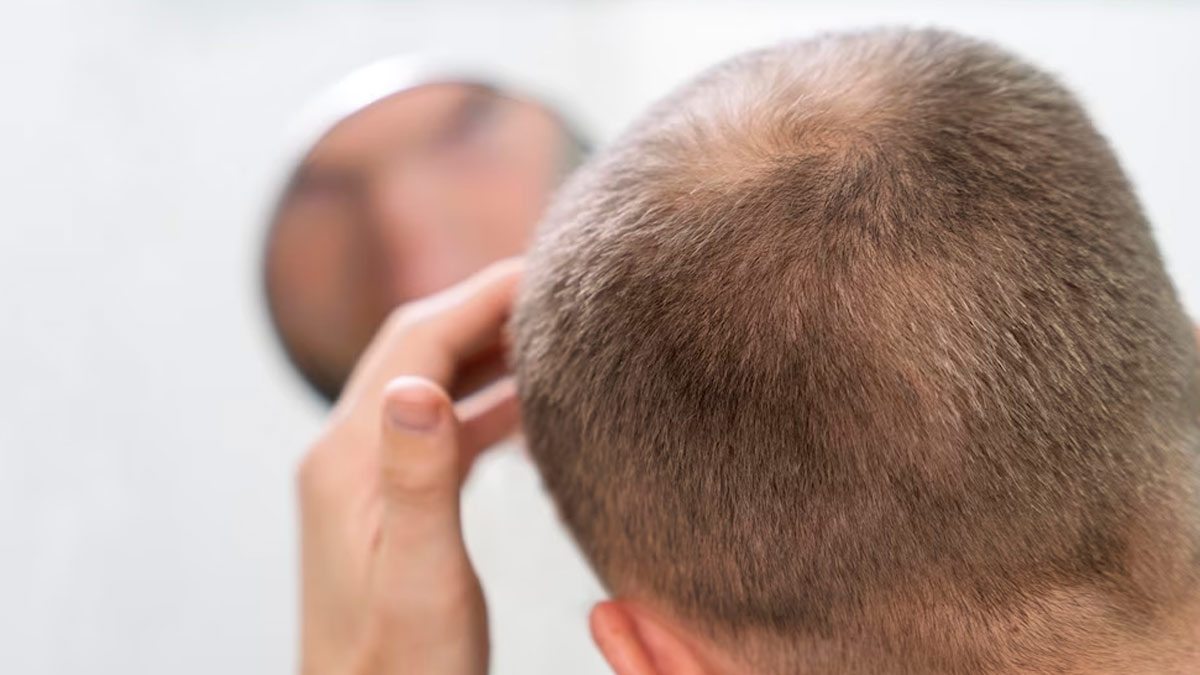 According to Mayo Clinic, hair loss can occur in any. However, it is said to be more prevalent in men. Some of the common causes of hair loss include:
A hereditary condition of hair loss, also known as androgenic alopecia
Hormonal changes and medical conditions, such as alopecia areata
Medications and supplements used for cancer, arthritis, depression, heart problems, gout and high blood pressure, as per Mayo Clinic
Stress
Hairstyles and treatments
Daily Habits That Could Lead To Hair Loss
Dr Dadu says, "Hair loss is a common concern among men, and there are certain daily habits or mistakes that can contribute to it." These include:
Using harsh hair products
Not washing hair regularly
Over-styling
Not getting enough nutrients
Experiencing stress
Smoking
Not getting enough sleep
Who Is At Risk?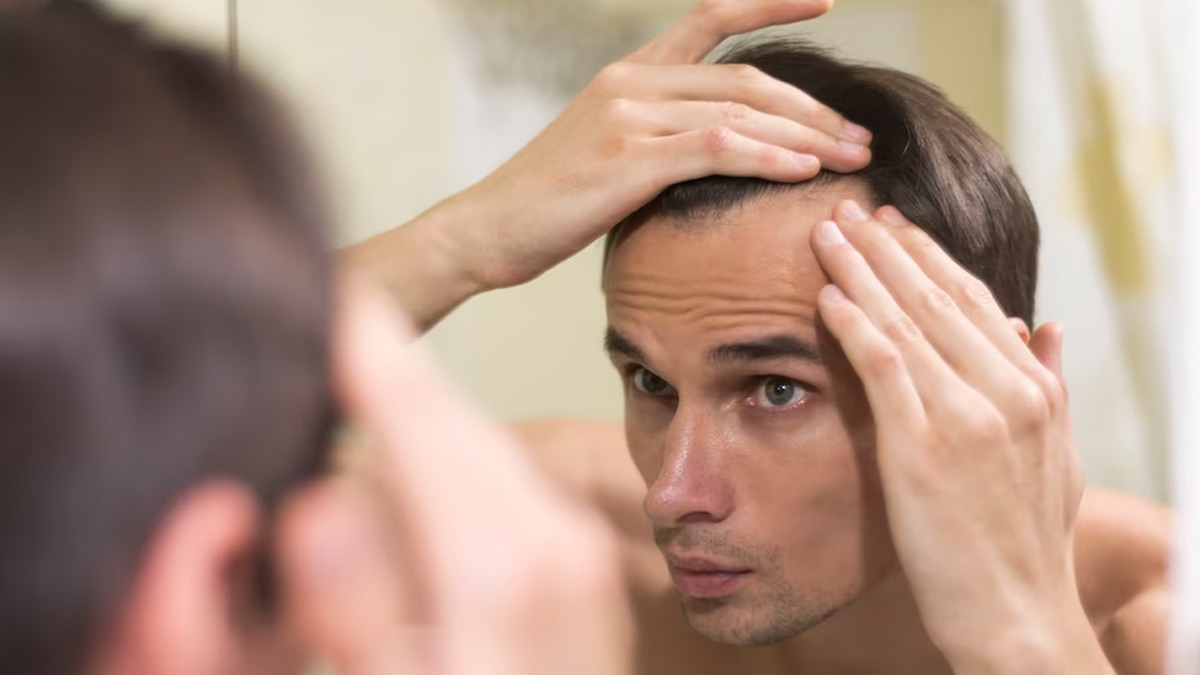 Hair loss may manifest itself differently in different people. Some people may suffer from gradual thinning on top of head, others may develop circular or patchy bald spots, then there are those who have full body hair loss, which is often a result of medical treatments, such as chemotherapy for cancer. While everyone can experience hair damage, hair fall or hair loss, some people may be more at risk. Common risk factors include:
A family history of balding on your mother's or father's side
Age
Significant weight loss
Certain medical conditions, such as diabetes and lupus
Stress
Poor nutrition
Hair-Care Tips To Follow
It's important for men to recognize the habits that can damage their hair and lead to hair loss. By adopting healthy habits and avoiding common mistakes, men can minimise their risk of hair loss and promote healthy hair growth, stresses Dr Dadu. Some hair loss prevention tips include:
Use gentle hair products
Wash hair regularly
Avoid over-styling
Avoid using heat devices
Eat a balanced diet
Manage stress
Quit smoking
Aim for 7-8 hours of sleep
Manage any scalp health issues like dandruff
In addition, Dr Dadu recommends consulting a dermatologist as they can determine the best treatment plan for your specific hair loss problems. According to the doctor, treatment options include topical or oral medications and hair transplant surgery.