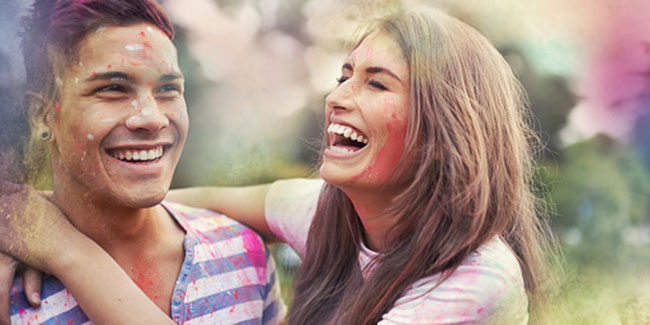 In India, Holi is the festival of unabashed fun, frolic and laughter. We celebrate Holi with a fervour that is maddening and keeps us in a tizzy. Family and friends come together for this festival of colours and forget everything else for the day.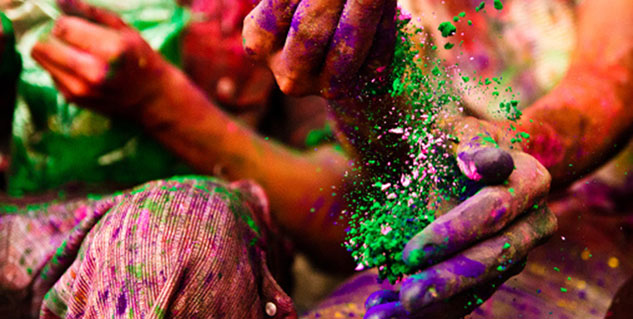 Colours, delectable delicacies and the proximity of near ones is indeed a heady mix. Playing with colours is not only tradition, it is something that all of us wait for all year long. However, there is something that we feel you should know about colours.


Synthetic and artificial colours can harm your health and especially your skin in disastrous ways. Here are a few reasons why you should stay away from them and opt for a safe and eco-friendly Holi:
The artificial colours available at your local grocery store are made from non-food grade dyes, such as metal, leather, plastic and paper. Just imagine what they will do to your skin and hair!
Synthetic colours cause extreme dryness. These colours cause the top layer of the skin to break and makes it suspect to the dangers of easy bruising. The affects go away only after extensive medical assistance.
Some ready-to-use colours for Holi are prepared using hazardous chemicals, such as melachite, rhodamina, auramine and methyl violet. These chemicals produce the various hues of green, violet, orange, and yellow. They also cause irritation, respiratory problems and in fact can accelerate an asthmatic condition.
Consistent research has proven that the use of synthetic colours might also lead to cancer. The various chemicals and other industrial products that form these colours are believed to have carcinogenic properties that might cause cancer.
One will find harmful items like starch, mica and wheat flour in synthetic colours. These harsh ingredients contribute to your skin abrasions post the Holi revelry!
Also read : Gear up with these pre and post holi skin hair and nail care tips
Well, by now we hope that we have warned you enough against synthetic colours! However, do not let your spirits dampen as there is an amazing safe and eco-friendly way to celebrate Holi. We recommend the use of organic and natural colours this Holi. Organic colours are safe and you can have as much fun!
Here is why you should go the organic way this Holi!
Owing to their rising popularity, organic colours are easily available. They are also extremely pocket-friendly, so you can binge shop for them! No paucity of safe and eco-friendly colours for you this time!
Made from natural colours, these colours are skin friendly.
Experts are of the opinion that these colours are photo sensitive in nature and become active when exposed to the sun. They have certain properties in them that are helpful in getting rid of the micro organisms that are harmful for your skin.
If you do not want to buy organic colours you can make them at home! Palash and Hibiscus flowers are excellent sources of colour. All you need to do is add them to water and boil it. Filter the boiled concoction and your colour for Holi is ready. For an aromatic fragrance, add a few drops of rose water and you are ready to rock this Holi!
Another reason why you should opt for the environment friendly organic colours this Holi is that by doing so, you will, in your little way, promote the growth of small scale industries. Therefore, it will get added to your bag of good deeds!

Organic colour is an excellent alternative to artificial or synthetic colour. They do not harm your skin and also lead to less toxic waste. Therefore, this time when you step out to buy your favourite pink gulaal, think about what that packet of synthetic colour will do to you. Opt for the safe organic variety this season and your skin and hair will thank you!

Also read : Safety tips for children while playing Holi
Read more article on Festival Fever
For more such stories, Download Onlymyhealth app