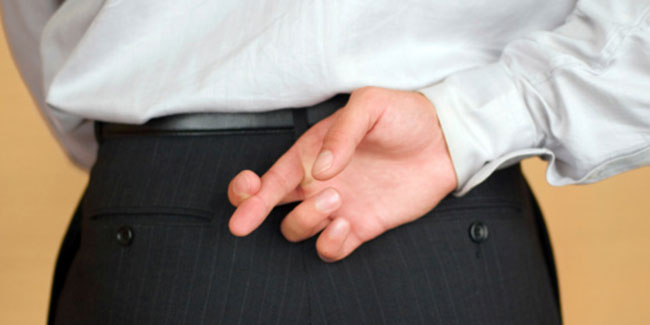 Lying is an art and someone people have mastered this art. And… it is not in your favour to be in company of a liar. Not just a liar is toxic but also poses a threat to you.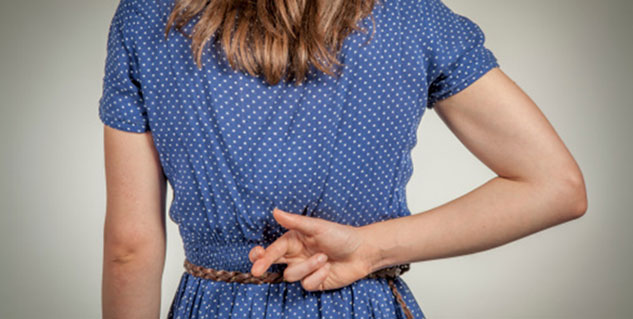 The worst part of dealing with a liar is that you can never tell if you are dealing with a liar. Yes, if you are sitting right next to a liar, you won't be able to tell. A liar makes sure that they are never caught. Why is it important to spot a liar? Liars disguise as your friends, as your well-wishers, as your confidants and this makes you vulnerable to their lies. You don't even realise it and share all your secrets with them.

Being around someone who is a liar can cost you big, so it is better to make distance from lairs.
No eye contact
Not always and not every liar would avoid eye-contact but usually you will find a liar avoiding direct eye-contact while lying. It is not a sure shot sign but surely a liar will try to avoid looking in eyes when they are lying about something but then you will come across people who can lie while making a direct eye-contact.
Speaking too much
Again, it won't happen always but sometimes when you talk to a liar, they will start blabbering right after they have lied. They tend to over talk after a lie, so that your focus is off the lie that they have just sold you.
No straight denial
They would never deny something straightforwardly if confronted. For e.g. If you have found out something about them, and confront them instead of denying, they will say things like, "Don't you trust me?" or "Do you really think I would do that?"
They know the word-game all too well
While lying, a liar will always use phrases like "To my knowledge…" or "I heard…" or "As far as I know…", so that in case the reality surfaces, they can save themselves. They will pin it all on the non-existent sources. They will right away say, "This is what I heard, I never verified."
Image: Getty
Read more in Mind and Body.
For more such stories, Download Onlymyhealth App.