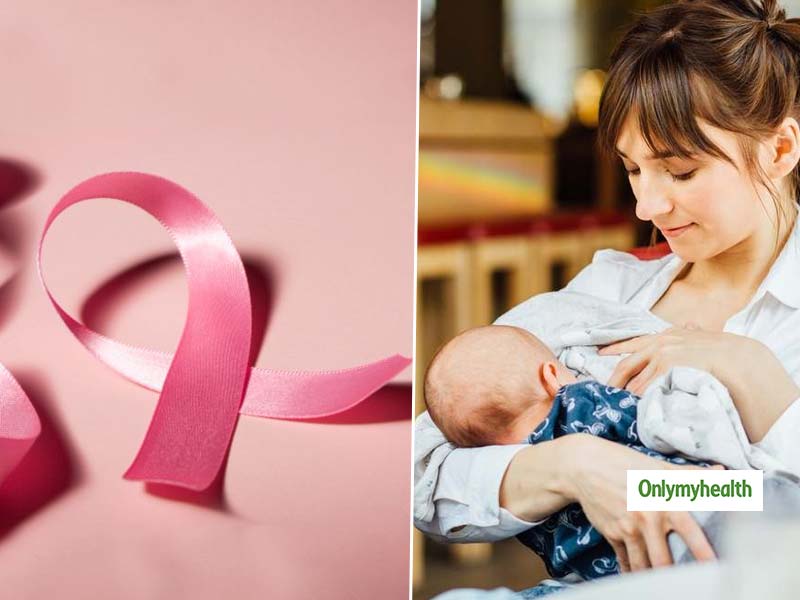 One of the areas that women are most concerned about is their breast health and the risk they face of getting breast cancer. According to India Against Cancer, an initiative by National Institute of Cancer Prevention and Research (NICPR), for every 2 women newly with breast cancer, one succumbs to it in India, and it is prevelant among women. While the risk of breast cancer can be reduced by the management of modifiable factors like lifestyle factors, research highlights that breastfeeding can also minimise the risk of breast cancer. In several studies, lactation, particularly for relatively long periods, was associated with a small reduction in the risk of breast cancer. Dr Shailaja Mane, MBBS, MD - Pediatrics, PGDPC, IBCLC Certified at DY Patil University explains how it works.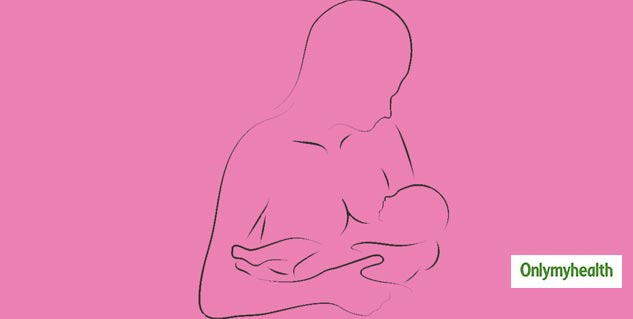 Also Read: Surrogacy Care Tips: All You Need To Know About Surrogate Mothers
According to a study by NCBI, women with breast cancer tend to have the following characteristics which are related to lactation:
Younger mean age at menstruation
Older age at the delivery of their first child
Lower parity
More likely to have a family history of breast cancer or a history of benign breast disease
Had a higher mean body-mass index and were older at menopause
Older than the mean age at the first delivery and older age at early lactation
Women who breastfed for a short time have mostly been unable to breastfeed because of insufficient milk supply. The study further states that the relation between the risk of breast cancer and the duration of lactation among women ranged from 4 to 12 months to 6 to 8 years. Also, research by the World Cancer Research Fund states lactation may reduce the risk of breast cancer by merely interrupting ovulation and modifying pituitary and ovarian hormone secretion. Physial changes in the breast that accompany milk production may be a protective layer.
Optimal duration of exclusive breastfeeding
Though definitions of exclusive breastfeeding vary considerably across countries, infants who are exclusively breastfed for six months suffer comparatively less from gastrointestinal infection than those who are partially breastfed for three or four months. Infants need to be individually managed so that insufficient growth or other adverse outcomes are not ignored, and appropriate interventions are provided. As a general policy, exclusive breastfeeding for the first six months of life in both developing and developed‐country settings is beneficial for children.
Healthy diet to prevent breast cancer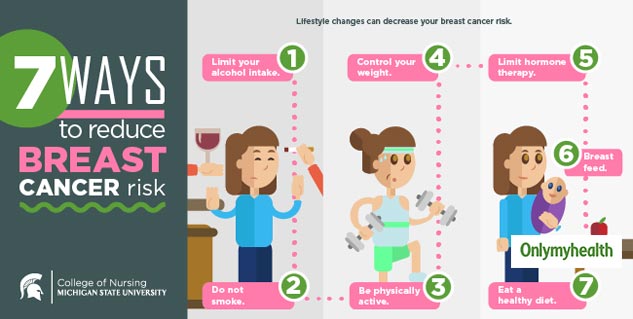 Maintaining a healthy diet can act as a preventive measure for reducing the risk of developing one. Breast cancer can affect different places of the breast, grow in different ways and require varied kinds of treatment. But one common ground can be found which is maintaining a healthy diet and some specific foods ensure in preventing breast cancer.
Also Read: Do's And Don'ts For Women To Have A Normal Delivery By Dr Bakshi
One can include these in their daily dietary requirements:
Foods rich in fibre, such as whole grains, beans
Low-fat milk and dairy products
Soybean-based products
Vitamin A, D, E supplements
Foods that are plant-based and are rich in antioxidants such as eggplants, grapes and berries
Lean meat, seafood can be consumed at the monitored quantity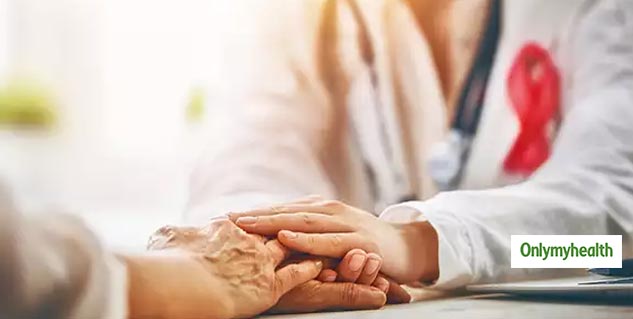 Read more articles on Women's Health