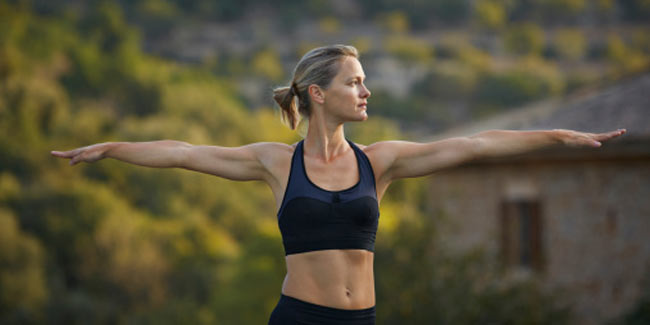 Exercises can be classified into 3 types namely flexibility, aerobic and anaerobic. Flexibility exercises improve blood flow and aerobics and anaerobic help in weight reduction.
Health concerns faced by an average human being in urban areas have reached an alarming stage. The overall health and fitness of people living in concrete jungles fall prey to their hassled lifestyle. In conditions like these, working out becomes a vital part of one's life. Sedentary jobs and increasing stress cause physical exercises to become the last resort to put an end to deteriorating overall health.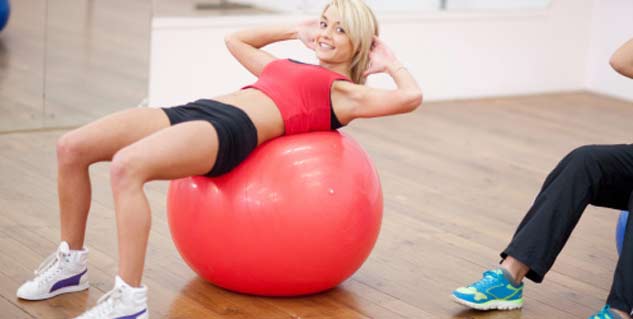 Based on the effect on a human body the physical exercises can be divided into 3 types namely flexibility, aerobic and anaerobic.
Flexibility exercises
Stretching everyday not only improves the blood flow but also improves body's flexibility, in turn reducing the risk of injuries during a workout session. Flexibility exercises before workout sessions are always recommended at gymnasiums as they reduce soreness of muscles experienced after an exercise. Stretching exercises keep the muscles loose. Preventing the tightening of muscles. Due to this, a proper posture can be maintained during workouts and pains and aches can be easily avoided. If it is difficult to extract time out from a busy schedule for a proper workout session, a 10-15 minute stretching can also prove to be beneficial.
Aerobic exercises
Apart from helping in weight reduction, aerobic exercises are a boon in preventing many medical conditions. Diseases such as type 2 diabetes, heart problems, high cholesterol and high blood pressure can easily be prevented by introducing only a 30-minute aerobic exercise session, 3-4 times a week. Aerobic exercises lead to an improved cardiovascular system by increasing the capacity of the body to use oxygen which in turn increases the heart's capacity to pump blood to the muscles.
Aerobic exercises increase stamina to perform day-to-day activities. Surprisingly, apart from having a beneficial impact on the physical well-being of a person, aerobic exercises also lead to an improved psychological health. Going out cycling with friends or spending time with mates while playing a game of table tennis gives an opportunity to have a healthy social life. Organising workout sessions with peers can help a person to have a healthy social life while reducing those extra flabs.
Anaerobic exercises
Exercises such as weight lifting, skipping and jumping fall under the category of anaerobic exercises. The time duration for an anaerobic exercise is much shorter than an aerobic exercise. These high-intensity workouts do not last for more than a few seconds or a couple of minutes. The intense exercises lead to lack of oxygen in the body producing lactic acid. The production of lactic acid in the body leads to fatigue therefore making it impossible to endure anaerobic exercises for a longer duration. Burning excessive fat on the body by increasing metabolism is one of the most advantageous features of anaerobic exercises.
Also, anaerobic exercises play a pivotal role in improving bone density. Anaerobic exercises are instrumental in maintaining a healthy cardio and respiratory system. Workouts such as swimming, cycling and push-ups increase the maximum amount of oxygen used during exercise. This helps to increase the ability to stand fatigue which is caused during muscle-building.
As they say, better safe than sorry, it is always good to follow a regime which helps preventing diseases and increases the immunity of the body. These 3 types of exercises can definitely help preventing illness and lead to a healthy psychological routine.
Image courtesy: Getty Images