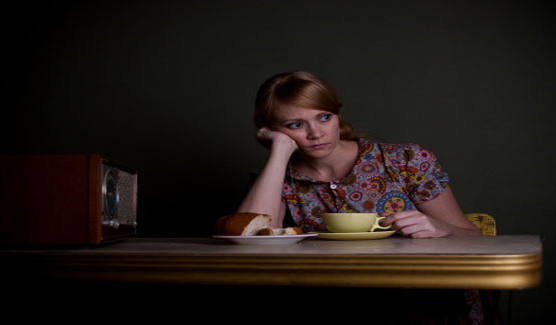 Have you heard that skipping breakfast could help you lose weight? Some say it is a fact while others say it is a myth. Here is what we say.
Breakfast is the most essential meal of the day, and we have come to understand that it is the one meal which would save us the trouble of excess weight. But is it possible that skipping breakfast could in fact make you lose weight?

Now the general perception goes that breakfast should not be missed, there is no way can you let that boat float without giving it your touch. Why? Because, you will remain hungry and then may end up eating junk foods which will in turn create havoc for your system. But what if you could actually lose some weight by skipping your breakfast? What if little or no breakfast is the answer to your weight issues? Is that possible? Well, we have to look at it closely.



What Studies say
Here let us look at a study that was published in the journal Physiology and Behavior by nutritional scientists who conducted two experiments on 25 participants. These participants routinely ate or skipped breakfast in order to see how either habit would have an effect on weight gain.

The first experiment saw researchers giving participants either no breakfast, or a 335 calorie breakfast which was high in carbohydrates, or a high fiber breakfast that measured up to 360 calories. This study shocked experts as they found that neither eating nor skipping nor eating breakfast had any effect on the participants' calorie intakes when they had lunch.

However, as you can guess that those who ate breakfast were less hungry than those who did not.

Then the second experiment in the study had involved people who ate large breakfast that measured more than 624 calories. Their calorie intake was measured at different points throughout the day. These participants were compared against the ones who had skipped breakfast entirely. The researchers at Cornell weighed the foods consumed during the course of their day before and after the participants ate.

It was found that skipping breakfast made people hungrier and increased their calorie intake by over 140 calories at lunch. At the end of the day they ate on average 400 fewer calories than those who had eaten a big breakfast. So, does it actually help?




The Goodness of Eating Breakfast
We are taught to eat breakfast every morning because it is a very essential meal, more than lunch. The term breakfast basically means, breaking your fast. After your dinner from the previous night you did not eat any more food, and slept for eight to nine hours. Now you have been on an empty stomach for about 12 hours. Doesn't your body require food? Food to your body is what fuel to a car.
Eating breakfast also happens to reduce your hunger throughout the day significantly. Also, people tend to make better choices. This is because if you skip your breakfast you feel the urge to eat, and you may end up eating any sort of food, most probably junk ones.
Hunger gets the best of you and you will eat more throughout the day. That is bad.

Eating breakfast is also part of a healthy lifestyle choice. You eat protein, carbohydrates, and low fat breakfast and you are good having charged your body with healthy options. The idea is not that eating any food would help you lose weight. But instead, eating the right food will help you lose weight. Studies have always linked breakfast to weight loss through the glasses of healthy foods, such as, protein or whole grains, but not fat and calorie laden foods.

We suggest that you eat a healthy breakfast because that is the normal thing to do.

Image source: Getty