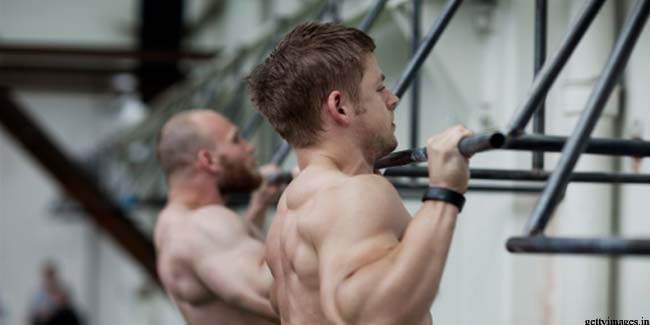 So you are trying to lose some of that weight that you have on. You are probably too lazy and dont know how and where to start. Get the weight loss mind set. Learn how, here!
Losing weight seems to be on the wish list for most people, but they fail primarily because they do not have their mind set to it. Here are some tips for you to set your mind towards weight loss.
So, you are in a dilemma. You want to lose weight but then again it's too much of a trouble, right? Well, what could be the appropriate thing? The appropriate thing is to have that weight loss mind set on. Get that mind of yours ready for increased action in the gym and decreased action at the dining table.
Losing weight is not a difficult task; it only needs good amount of patience and persistence. So, try to be more open to the idea and take it head-on.
The Idea of Being Perfect
Obesity and fat are signs of a weak being, a person who is low on morale, and a person who does not have any idea of being perfect. No one is perfect as you know, but we all strive for perfection. Do strive for the same, you will find yourself landing closer to it. This is a very big booster that will help you make up your mind.
Know Your Goals
You must know one thing that is for sure, no matter how hard the way may be; which is that your goal will always be rewarding. Try and take notice of what lies in the near future for you. Know that you are in the bid to look the best and once you realise this then your hard-work will feel sweet! Try and set a selected body type or a particular weight and aim towards that. Keep pushing yourself until you see what you want in yourself.
Building Commitment
Make sure you are committed to the idea of working hard. This is one of the many important things that help you get a strong mind set. Without proper commitment you may find yourself quitting half way and that is not going to work. Therefore, commit to your work like you commit to your lover and love the process of losing weight, don't ever be running back to laziness!
Stop Mourning
Look at yourself in the mirror and tell the person you see, "I regret to inform but I do not fret or mourn anymore". Yes, and then turn around and never look back! Never ever mourn over your former self, no matter how over much over weight you are. Just look forward to the days ahead and be ready to take the challenge head on.
Success comes after Failure
It is very important to understand that you will not get success right away, and so you have to wait. Success comes only after failure and if you have failed terribly after trying so hard then you should not give up. You have to wait for success to come by, and the only way you can do this is to continue your work towards weight loss.
Your journey to the weight loss world is embellished with a lot of obstacles, a determined mind and a focused outlook is all it takes.

Read more articles on Weight Loss Tips