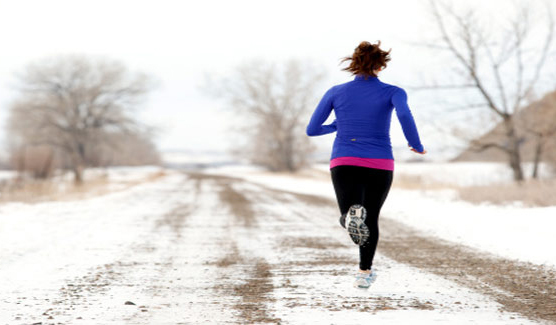 The winter months pose a few health risks for outdoor runners. There can be health complications such as hypothermia (when your body can't replenish heat lost from the cold) and other such diseases. Exercising indoors is not the only option to keep up with the challenging exercise routine.
Running outside in the cold can be made easier by choosing the right attire and accessories. Whether you are working out during the summer season, rainy months or winter, the right attire and accessories can make a huge difference. When you prepare right and make necessary adjustments, it can be safer than running in extreme heat.

Some of the accessories that will make your winter workout easy, safe and comfortable are as follows.
Comfy Shoes

A comfortable pair of running shoes is the first thing every runner needs. Make sure you have shoes that cushion your foot's pressure points and aren't too tight. When buying running shoes, make sure the cushioning, stability or motion-control is right.
Running Pants

Shorts cannot go for chilly days when you need leg protection. Choose running pants that give you protection without sacrificing freedom and ventilation like your shorts.
Jacket

You need extra precautions against "the wind-chill factor" that can be draining and even dangerous. To stay comfortable in the winter months, it's also important to wear multiple layers of clothing. This is why it is advisable to pick a light jacket that keeps precipitation at bay, blocks winds, and draws off moisture from your body.
Running Gloves

When working outdoors during the winter months, you will need appropriate clothing to protect yourself from chill. Running gloves is an important item, but often overlooked. Hands are one of the first things that tend to get frost bite; hence, the need for protection. Look for gloves that are soft and sweat-wicking. You can also go for gloves with tech-friendly fingertips so you can use your cell phone or music device with ease.
Winter Cap

Try to wear a warm cap when you are running outdoors in cold conditions. Winter cap not only keeps you warm but also absorbs/retains body heat.
Socks



Taking care of your feet is quite essential to keep health problems related to the chilly season at bay. A sock must have these attributes – softness moisture-wicking and smooth seams.
When you decide to run in cold weather, you must take it easy and prepare without any compromise to shun the risks of health problems. You should only step out in the cold conditions after having put on all the right type of running gear.
Image Source: Getty