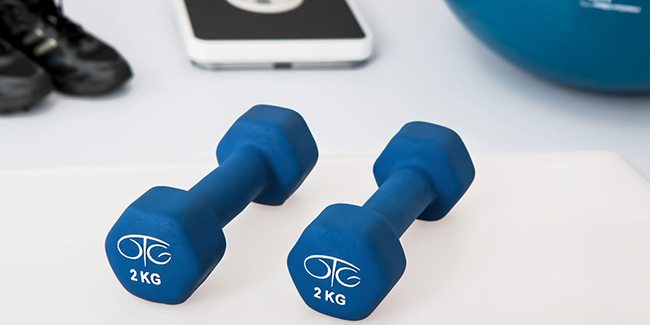 Getting in shape doesn't need to be expensive because you don't really need all those state-of-the-art fitness equipment. You can set up your own gym at home without spending a fortune. Without much spending and thoughtful planning, you will be able to build a gym that motivates and engages you.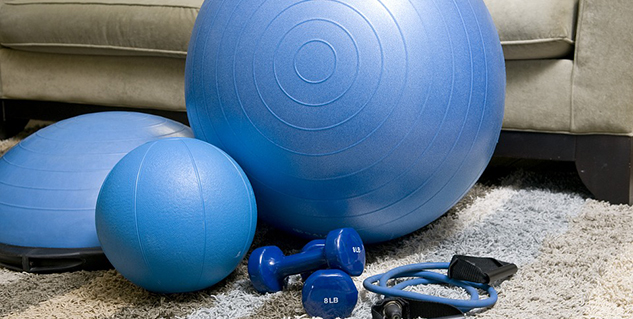 You don't need to invest all your savings in fancy equipment to set up a gym at home. All you need are the following inexpensive gym equipment.
Jumping rope
Jumping rope is one of the best ways to warm up and get the juices flowing in the body. A 10-minute jumping rope session ups your core body temperature and gets synovial fluid moving and oils your joints.
Dumbbells
Dumbbells are as good strength training equipment as the new-age machines you have seen in the fitness centres. They are such a versatile piece of training equipment that if you use them right, you'd get the very best from them. Using them in several ways, you can train your arms, back, shoulders, upper body/lower body as a whole, calves and thighs. Moreover, most of the dumbbell exercises make a lot of muscles to work simultaneously.
Stability ball
A stability ball is resourceful fitness equipment that can be used in many ways. It requires little space and doubles as a bench to enable you perform exercises like chest presses with your dumbbells besides training your abdominal muscles.
Rope
A rope is a helpful tool that helps perform stretches, which are necessary prior to any high intensity exercise in order to help prevent muscle injury.
Foam roller
You can use a foam roller to stretch and loosen up tight muscles. It is usually used for stretching hamstring muscles prior to high intensity exercises, but can be used on multiple parts of your body.
Stretching mat
You need to get a stretching mat to increase your flexibility and to do a heavy-duty workout in your own home. If you don't use the mat for floor exercise, you can injure yourself during a workout.
Resistance tubing and bands
Resistance tubing and bands are portable devices that are a great help for those who strength train. Similar to free weights, these come in a range of resistance levels, from highly stretchable to heavy-duty strength.
Slosh pipe
Instead of a barbell, you can work out with a slosh pipe. Use the one you think is the abdominal equivalent of 100 crunches and 50 military presses. An easy way is - take a 5-feet PVC pipe and fill it up with water and close it at the ends.
A gym at home has benefits beyond fitness; you don't have to worry about waking early for the gym or getting stuck in traffic on your way to the fitness centre and back. Create a workout schedule around the aforementioned training tools and equipments, dedicate yourself to exercising on certain days, and stick with the plan.
Image: Pixabay