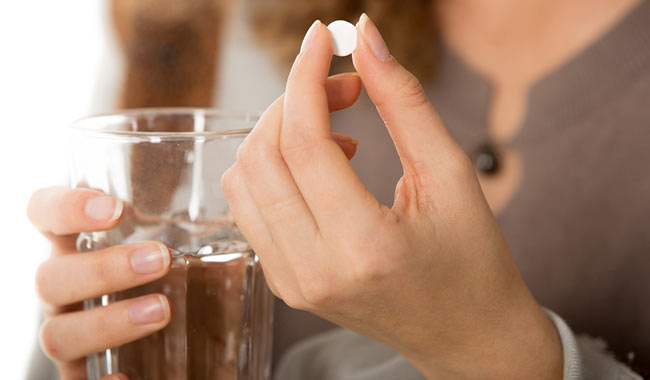 Some health experts have raised concern over the habit of some individuals who pop an aspirin on a daily basis. Here are some insights.
Many of us try to keep heart problems at bay by popping an aspirin daily. But wait! Did you know consumption of aspirin on a daily basis was causing more harm than good? You look surprised. But don't worry because you are not alone. There are many middle-aged people who have been taking drugs with a hope of reducing their chances of having a heart attack or stroke.

What do medical experts say?
Believing what the medical experts have to say, people who take aspirin regularly must consider putting an end to this habit. The public-health officials are scaling back official recommendations with a motive of targeting a narrower group of patients who are at risk of a heart attack or stroke. This sudden need of concern has been raised by the side-effects of the pill, like bleeding ulcers, which outweigh its potential benefits.

Being in complete agreement to the fact that mostly patients who have already suffered a heart attack or ischemic stroke, the type caused by a clot or other obstruction blocking an artery to the brain, the doctors recommend a regular low dose of aspirin.

The guidelines that were announced by the US Preventive Service Task Force last year recommended aspirin for certain men who were aged 45 to 79 years and suffered an elevated heart-disease risk because of various factors like cholesterol levels and smoking.
However, for women, these guidelines did not focus on heart attack risk. Instead, aspirin was recommended to women only if they are 55 to 79 years old and in danger of having an ischemic stroke because of reasons like high blood pressure and diabetes.
The dangers
Aspirin works as a blood thinning agent, which makes it highly recommendable for protecting against heart attacks and strokes. But, it is the same effect along with a tendency to deplete stomach's protective lining, which can pose a threat and cause gastrointestinal bleeding and bleeding in the brain.
Image Source: Getty