Thalassemia is an inherited Haemoglobin disorder that is caused by the mutations at the DNA level. Thalassemia and sickle cell disease are the most common inherited disorders in our country, which imposes a huge economic burden to the family and state resources. Thalassemia have different types – could be alpha, beta or delta variant, could be location based – depending on nationalities, race of origin in the world – Asian, African or Mediterranean, depending on different states as in India, could be other abnormal variants, Hb D variant common in Punjab, Hb E variant in Eastern India.
Depending on the severity of mutation defect, it could be 'Minor', Intermedia' or 'Severe'. Thalassemia may be asymptomatic or symptomatic depending on whether the person is a carrier of abnormal gene or has a disease. Haemoglobin being a substance in red blood cells that carries oxygen th rough the body, therefore its manifestations. Thalassemia can manifest with symptoms as fatigue, unexplained listlessness, pale or yellowish skin, dark urine, abdominal swelling, Stunted growth in children or face bone deformities. For children born with the disease may show manifestations at birth or first two years of life. Depending on the severity of the disease, there could be severe anaemia leading to shortness of breath or even organ damage. Onlymyhealth editorial team spoke to Dr. Geeta Chopra, MD Pathology, Chief of Labs & Technical Operations, North SBU, Metropolis Healthcare Ltd, to know about the symptoms, precautions and treatment of thalassemia in children.
Thalassemia symptoms in children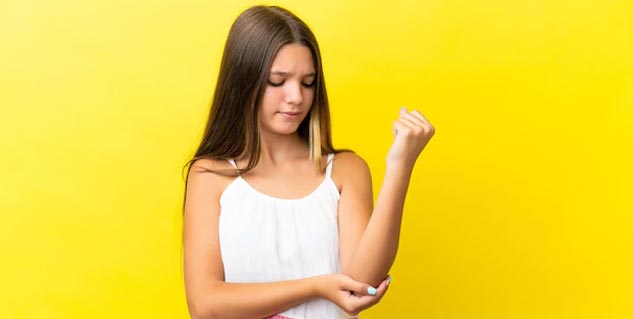 If your child is showing any of the below listed symptoms, it is important to get it checked from the doctor. These signs of thalassemia are:
Fatigue
Weakness
Pale skin
Abdominal swelling
Dark urine
Screening and Prevention Programmes For Thalassemia
Guidelines on Hemoglobinopathies in India are laid down not only to provide better future to all patients but also to prevent birth of children affected by these disorders - Thalassemia and Sickle cell disease. It is estimated that there are about 10,000 – 15,000 babies are born every year across the world with severe disease – Thalassemia Major, out of which 10% are from India.
According to a report titled 'Prevention & Control of Hemoglobinopathies in India' by National Health Mission 2016, silent carriers of Thalassemia in India are 2.9-4.6% while Haemoglobin variants like Hb E in eastern India is as common as 3-50%. Considering the magnitude of problem and cost implications of treatment and management, suitable control measurements need to be taken. When two silent carriers marry, it can result in children with severe disease -25% chance of inheriting 2 altered genes leading to Thalassemia Major. These children needed regular multiple blood transfusions for survival. The treatment of children with Thalassemia disease includes multiple blood transfusions and Bone Marrow Transplantation however has its own difficulties and complications.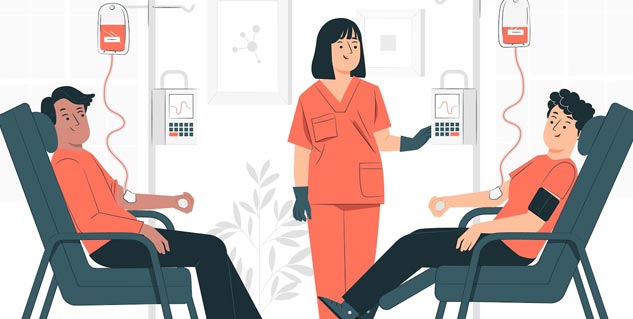 The World Health Organization, as well as Indian National Medical Council have extensive awareness and screening programmes that are conducted across various communities and schools. Establishing laboratories for constant screening and diagnosis, provision of genetic counselling to the couples, at pre-marital stage (to avoid marriage between two carriers), and pre-conception, Screening pregnant women as well as their husbands while planning a family, to prevent children born with Thalassemia Major or Sickle cell disease, setting up of diagnostic laboratories at medical colleges for screening and extended family screening of all known and detected carriers and patients.
Also read: World Thalassemia Day 2020: Understanding Symptoms, Types, Causes And Complications Of Thalassemia
Diagnosing Thalassemia
Laboratory testing includes blood Haemoglobin (Hb), Complete Blood Counts (CBC), Hb studies by HPLC /Capillary Electrophoresis technology used as a screening test to identify abnormal Hb. Hb studies is included as part of Ante-natal blood testing. Associated tests as Serum Iron & Ferritin studies to confirm associated Iron deficiency Anaemia. Important are Confirmatory DNA studies to detect the mutant gene in the Hb. Investigations such as HLA typing becomes necessary for cases of Bone Marrow Transplantation, as treatment. Monitoring investigations for patients on treatment include HBs Ag, Anti-HCV and HIV testing.