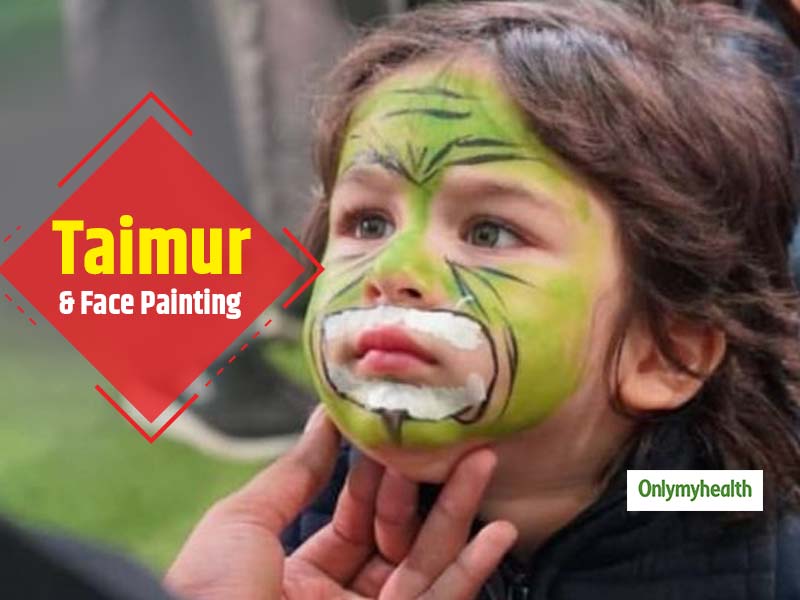 Bollywood's most loved kid is undoubtedly the entire nation's love and paparazzi's favourite celebrity kid. From his amazing styles to striking a perfect pose with his parents, no doubt he has got millions of followers and fan clubs. Recently, Karan Johar organised a birthday bash for his cute kids, Yash and Roohi Johar. Several star kids were accompanied by their parents and joined the happening celebration. It looks like Taimur had a lot of fun grooving to the music, playing the drums and turning into a little lion. We all have memories that made us nostalgic, looking at him enjoying the party. His picture is one of the cutest things on the internet.
View this post on Instagram
Also Read: Adorable Taimur Ali Khan Is A Style Statement When It Comes To Kids Fashion
Surely Taimur's face paint looks cute and something that we as a kid always wanted, this can be dangerous to your skin.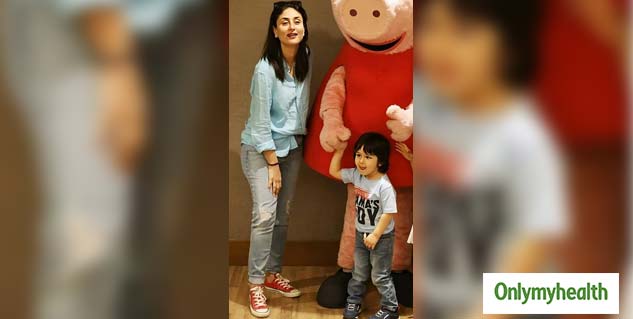 According to the report issued by the Breast Cancer Fund, A campaign for Safe cosmetics was held. Based on the research and lab test done on 187 face painting products for kids, Many harmful ingredients were found in these products such as lead, cadmium, styrene, formaldehyde and volatile organic compounds (VOCs) like benzene, toluene.
Lead and cadmium are dangerously concerning. This can cause skin irritation and many other problems that are associated with cancer. Lead is an impurity that can be present at deficient levels in some colour additives that can be present in other common ingredients, such as water that is used to produce cosmetics. Lead can be dangerous for kids, and the skin can absorb these harmful chemical compounds. The kids are highly vulnerable to the effects of toxic chemicals.
View this post on Instagram
Also Read: Fun Ways To Build Handwashing Habits In Kids
Here are a few safety tips to keep in mind how you can keep them safe:
Avoid the glitters
It is best to avoid these glitters for face painting, especially the metallic craft glitter. To be on a safer side, you can use polyester made face paintings that should be .008 microns in size or smaller. The FDA ( The Food and Drug Administration) clarifies the size as "cosmetic size" and safe for use on skin.
Check ingredients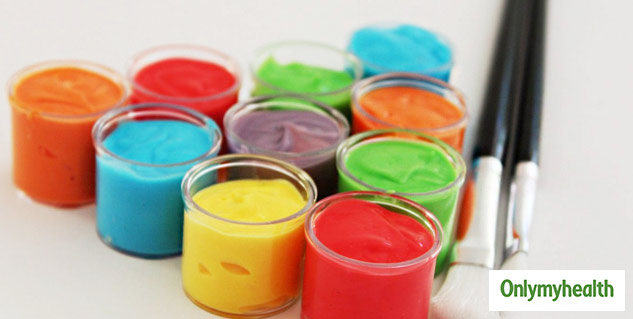 There should be a proper label on the package. Look at the ingredients listed as few of them can be toxic and harmful for the skin. Ingredients that include benzophenones, BHT, ethoxylated ingredients, formaldehyde, fragrance, parabens, petrolatum, silica, styrene compounds, and talc should be avoided
Use suitable paints
The most dangerous ones might be Acrylic craft paints that aren't meant to be used on the skin, nor are watercolour markers or pencils. The best way you can get on the safer side is a DIY face paint that can be fun. Many kids are allergic to non-FDA-approved chemicals and colourants used in craft paints (such as nickel) and can cause skin irritation or rashes.
Check their health
It is essential to check if the kid has a contagious illness or one who has open sores or wounds. Avoid products that get soaked into the skin
Clean your brushes and sponges
You must be well aware that traces of alcohol are not safe for the skin; neither is an effective sanitizer for brushes and sponges. These can promote the growth of bacteria if used in small amounts. They can also cause pain around the eye area.
Also Read: Are You A Helicopter Parent? Here Are Some Signs Of Helicopter Parenting
Remove the paint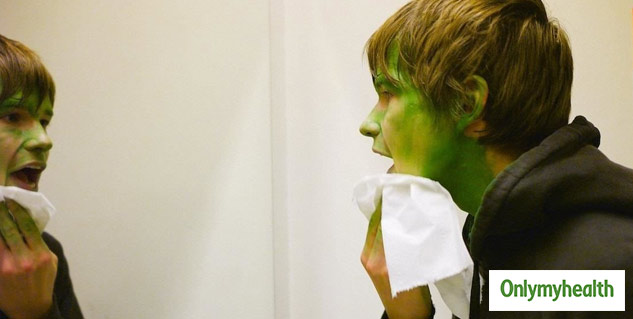 Wash it off as soon as the kids get home. Remove the paint with wet wipes that are gentle on their skin and don't contain alcohol. Make sure they don't sleep wearing it all night.
Read more articles on Tips For Parents