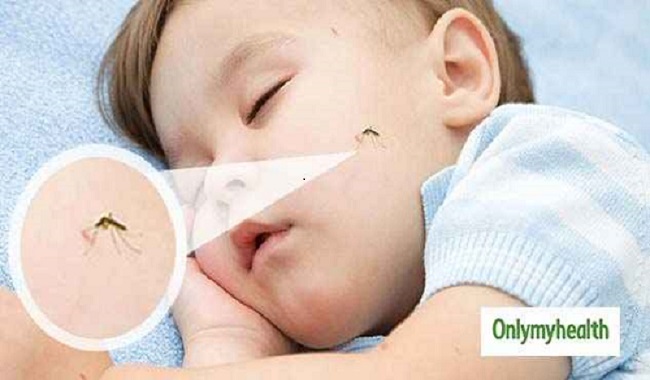 'Chikungunya' is a common disease to be heard during the monsoon season. But do you know how is it caused? It is caused by a virus which transmits by the bite of a mosquito carrying it.You will be shocked to know the 2 facts about this disease, they:
breed near stagnated water
bite in the morning (daytime)
Children need to be cautioned about the disease, as, they play outdoors games and stray close to the breeding spot for the chikungunya carrying mosquito(Aedes Aegypti). Hence, they can get infected. Anyone who has been bitten by this virus can develop chikungunya fever after an incubation period of two to twelve days.
Some people think that the symptoms of chikungunya in children are the same as in adults. But, it's not true! It differs a lot from adults. Have you ever noticed some of these symptoms in your kids?
Also read: Causes of Malaria
skin rashes
fever
joint pain
The above mentioned are some of the signs. If none of the medication and home remedies doesn't work, immediately rush to the doctor. However, it is also said that children are not as greatly affected by this vector-borne disease (infection).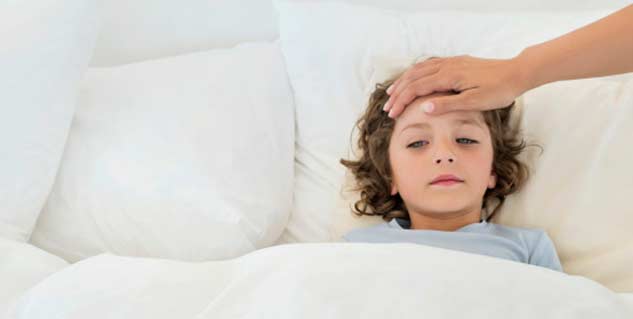 Symptoms Of Chikungunya In Children
Also read: Types of Malaria
Symptoms of chikungunya in children are mostly the same as adults. These include:
Fever
Headache
Nausea
Vomiting
Sharp pain in the joints
Pain around the eyes
Skin rash
Weakness that lasts for a few weeks
It has been found that children are not as greatly affected by the infection as adults. Some children do not show any symptoms despite being infected. This is a natural cause of their immunity being strong and hence the virus does not cause illness. Moreover, in affected kids, the main symptom is often skin rashes and not joint pain. Joint pain is not as obvious in kids as it is in adults affected with the chikungunya virus.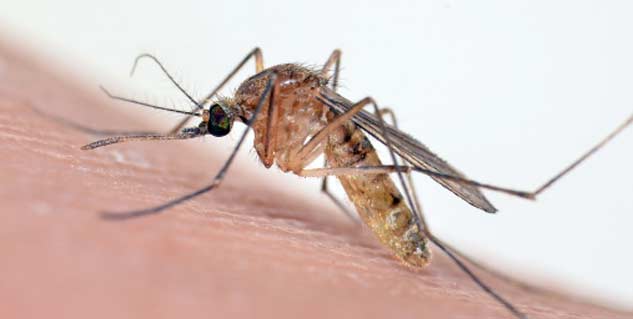 Follow-up after detection of chikungunya
If you find your child suffering from a high fever that is not responding to medication, and skin rashes with sharp joint pain, consult a doctor immediately. Medical attention on time is very important for avoiding complications. The doctor will recommend a blood test to confirm whether it is chikungunya or dengue since both these viral diseases have similar symptoms.
Chikungunya infection lasts for 8 days or less but complete recovery from complications can take around 2 weeks. Easily digestible nutritious food, medicines or ice packs for the fever and lots of rest give relief to the child suffering from the complications of chikungunya.
Read more articles on Other Diseases