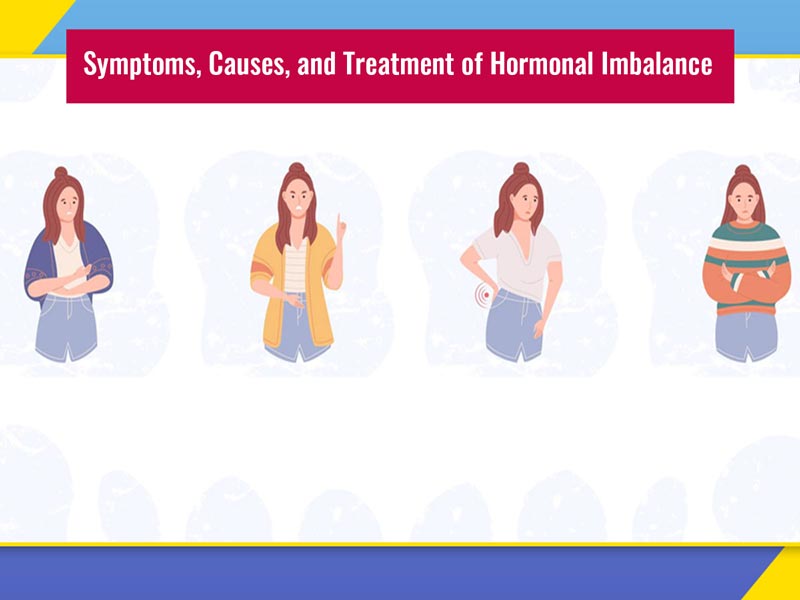 Hormones are a body's chemical messengers and are essentially responsible on how our bodies function. A human body experiences over 50 hormones circulating every day. When hormones are balanced and working in sync, one won't notice them but when they're imbalanced its time to take control for it may perhaps be a risk factor for health.
Hormones are chemicals secreted by our glands in order to send indications through the bloodstream. It is peculiar that pecific hormones can affect men and women in different ways. Hormone levels fluctuate throughout a person's lifetime and may just be the result of natural aging or other changes that occur when the endocrine glands get the recipe wrong.
Early Signs Of Hormonal Imbalance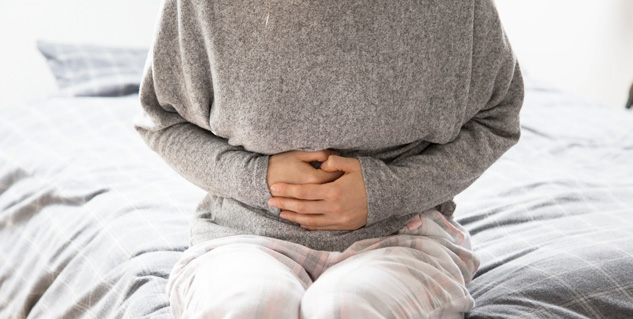 Hormones play an integral role in our overall health and balancing the hormones of the body. As a result, the body indicates on its own giving signals of any hormonal imbalance. Common hormonal imbalance affects a person in the following ways:
Unusual weight gain
Unexplained weight loss
Fatigue
Muscle weakness and stiffness
Swelling in your joints
Increased or decreased heart rate
Sweating
Increased sensitivity to cold or heat
Constipation and frequent urination
Increased thirst and hunger
Decreased sex drive
Depression
Nervousness, anxiety, or irritability
Eye problems
Infertility
Dry skin
Purple or/and pink stretch mark
Symptoms of Hormonal Imbalance
1. PCOD/PCOS
In females of a reproductive age, the most common hormonal imbalance is Polycystic Ovarian Disease and Polycystic Ovary Syndrome (PCOS). This results in abnormal weight gain and unusual increase in facial hair followed by irregular periods. This can also lead to diseases like Thyroid imbalance, increased sleepiness and loss to apetite.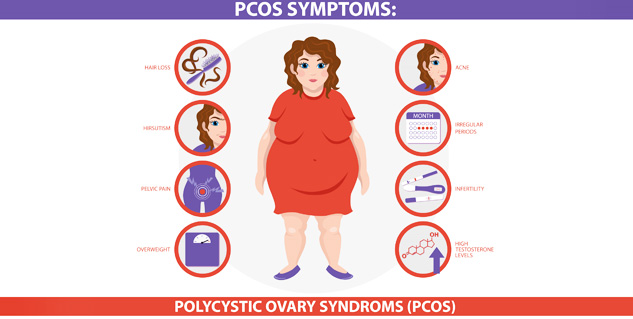 2. Estrogen imbalance
Decrease in estrogen levels during monthly period cycle triggers mood changes and we know that. This backfires and makes the concerned female feel even worse. Headache may also precipitate by decrease estrogen levels. Vaginal dryness occurring in the menopausal age group also happen due to low estropeis.
3. Low Testosterones
Although, testosterone are typically a male hormone, bu it also has a vital role in female bodies. Low testosterones may cause decrease in libido and the drive to perform sexual activites.
4. Breast changes
High estrogen may cause heavy and lumpy breast in terms to shape and size. It may also increase in the form of cysts.
5. Breast, ovarian and uterine cancer
There is an increased chance of cancers in the ovaries, breast and uterus due to the estrogen dominance.
Tests and Diagnosis Of Hormonal Imbalance
There are several ways in which the imbalance of the body's hormones can be diagnosed and detected. They are as namely:
Blood test
Pelvic exam
MRI
Ultrasound
Thyroid scan
X-Ray
Sperm count test
Biopsy
Treatment of Hormonal Imbalance
1. Estrogen therapy
In case of uncomfortable symptoms of menopause, the doctor may suggest a low dose of estrogen.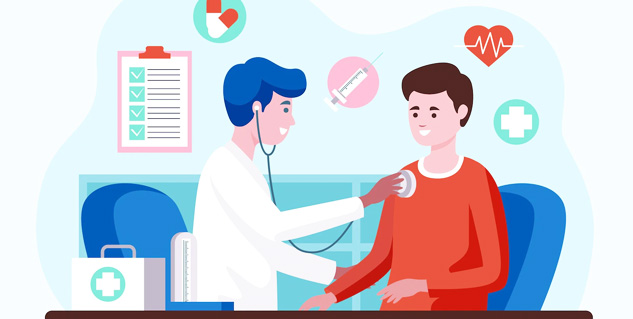 2. Vaginal estrogen
In case of vaginal dryness or pain during sex, it is suggested to try apply an estrogen cream, tablet, or ring.
3. Hormonal birth control
Hormonal birth control helps in regulating menstrual cycles, improving acne and reducing extra hair on the face and body. There are several types of hormonal birth control such as:
Birth control pill
Birth control shot
Vaginal ring
Intrauterine device (IUD)
4. Anti-androgen medications
Androgens are the sex hormones that are present in both women and men. Women with high androgen levels may choose to take medication that blocks the effects of androgens. These effects include:
Hair loss
Facial hair growth
Acne and breakouts
5. Testosterone therapy
Testosterone therapy is a male centric hormone therapy which the medication reduces the symptoms of low testosterone in men.
Natural Remedies Of Hormonal Imbalance
Lose weight
Eat a balanced diet
Decrease vaginal discomfort
Avoid hot flashes of spicy food and beverages
Creating a bedtime ritual