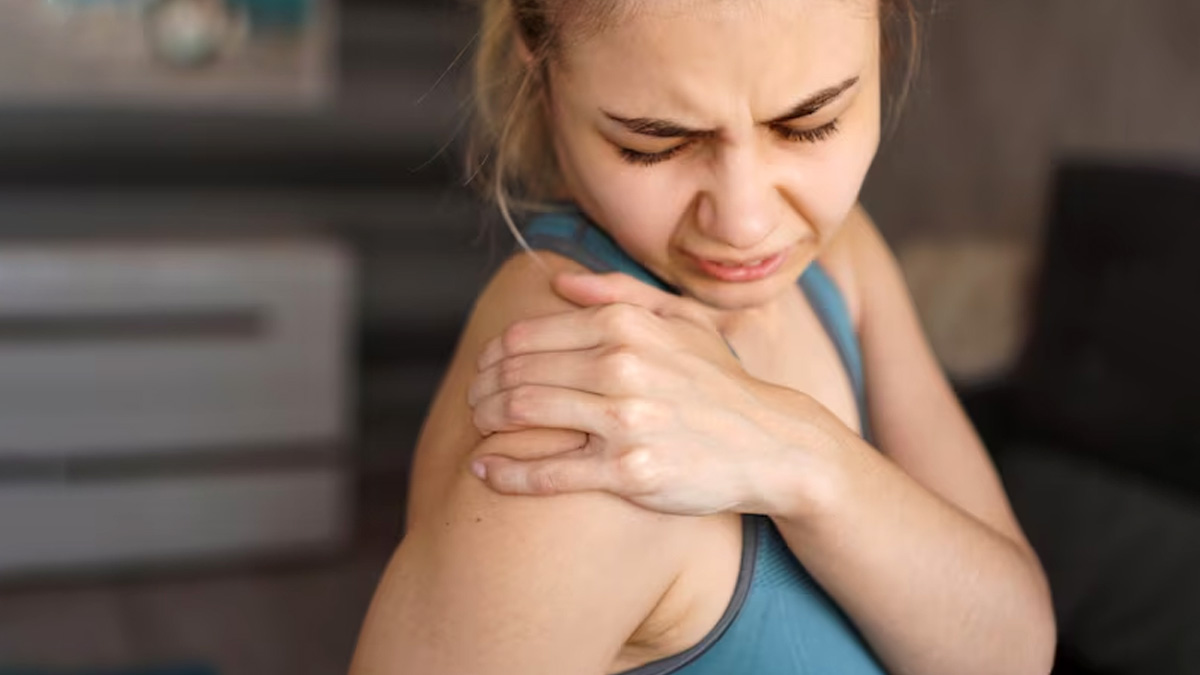 Frozen shoulder, also known as adhesive capsulitis, is a health condition that carries much of its definition in its name – when your shoulders feel like they're frozen. It causes stiffness and pain in your shoulder joints. The symptoms begin slowly and get worse with time.
It can get so bad that daily activities become difficult. It is most likely to develop after a surgery or injuries like breaking an arm.
We spoke to Dr Pramod Bhor, HOD-Orthopedic Surgery, Fortis Hiranandani Hospital, Vashi, who explained the symptoms, treatments, and risks.
Symptoms Of Frozen Shoulders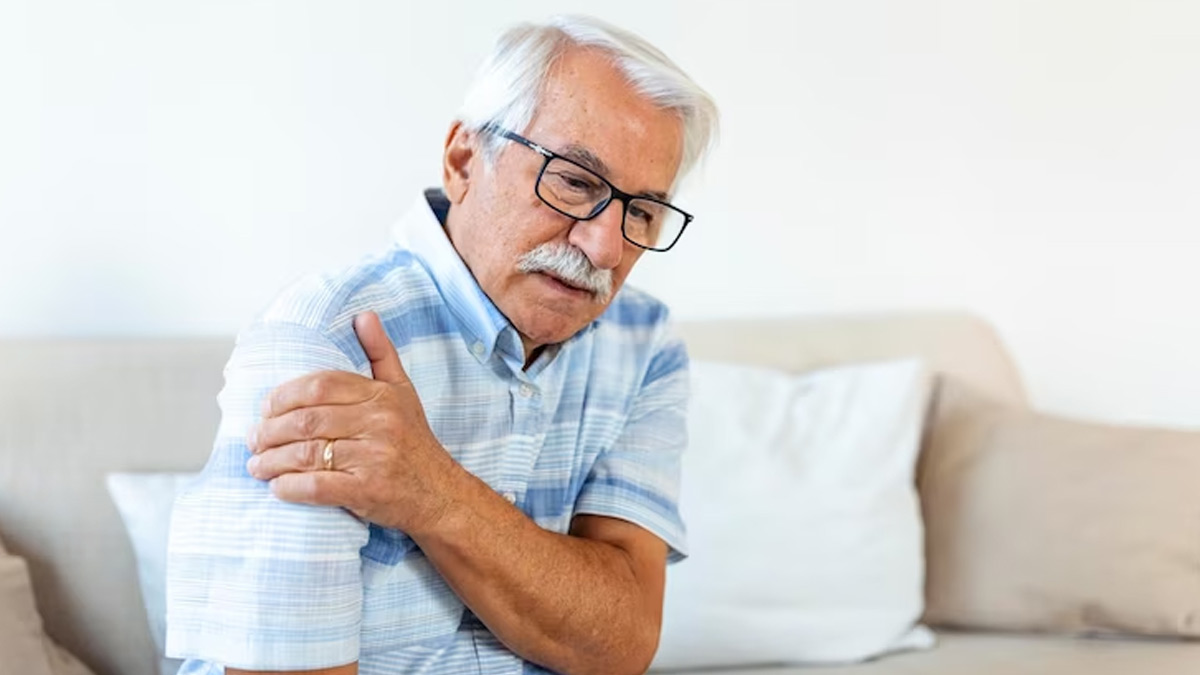 There are three stages of developing frozen shoulders: the freezing stage, the frozen stage, and the thawing stage.
Freezing Stage
This can last the first six to nine months. You may have some pain while moving your shoulder, which results in restricted movement.
Frozen Stage
You may have less pain in this stage, but your shoulder may become stiffer. You will have difficulty moving your shoulders and performing daily activities. It usually lasts four to 12 months.
Thawing Stage
At this stage, you will see improvement in your shoulder's ability to move. It may last between six months and two years.
Also Read: Role Of Physiotherapy In Shoulder Dystocia; Symptoms, Causes And Treatment
Who Is At Risk?
Several factors can increase the chances of developing a frozen shoulder.
Age and Gender
You are more likely to develop frozen shoulders as you age, particularly between 40 and 60 years. Women are more prone to frozen shoulders.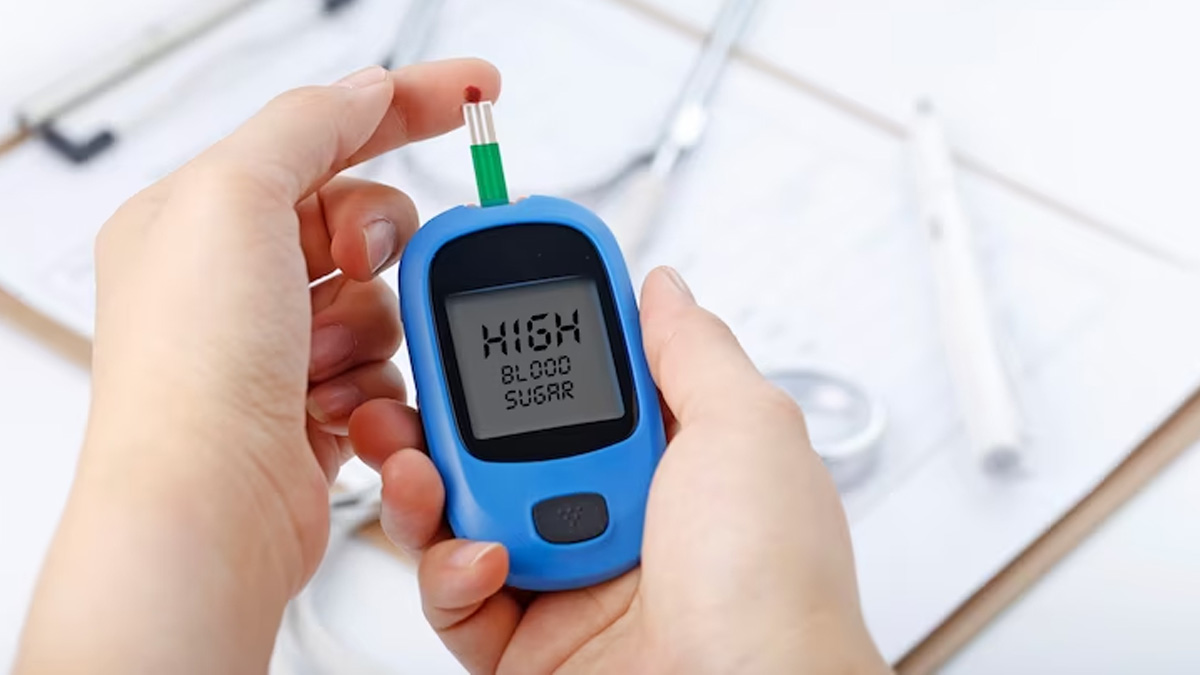 Diabetes
Diabetic patients are more likely to develop frozen shoulders. This is because uncontrolled sugar in your body hampers collagen, a protein that forms connective tissue.
Shoulder Injury
Having injuries that restrict your shoulder movements, like fractures or rotator cuff tears, can increase the chances of developing frozen shoulders.
Thyroid issues, Parkinson's disease, stroke and heart disease are among other reasons that can be risk factors for frozen shoulders.
Also Read: Doctor Shares 3-Step Guide To Become Pain-Free
Treatment Of Frozen Shoulders
Until the early phase has passed, treatment typically consists of pain management techniques. Some of the measures that can be taken are:
If you feel that you have a frozen shoulder, you should immediately seek help from a healthcare expert for a physical exam. The doctor may ask you to perform some movements or undergo x-rays to check for an underlying issue.
You may apply a warm or hot compress to relieve pain and swelling.
You may be given corticosteroid injections into your shoulder or soft tissues.
You need to practise exercises suggested by your physical therapist to improve the mobility in your shoulders. Avoid straining while exercising.
Takeaway
One of the most common reasons for a frozen shoulder is not moving a shoulder while healing from an injury, broken arm, or stroke. You can ask a healthcare expert to suggest exercises to help maintain mobility. Surgery may be recommended if non-operative treatments fail to improve the range of motion and to reduce pain.