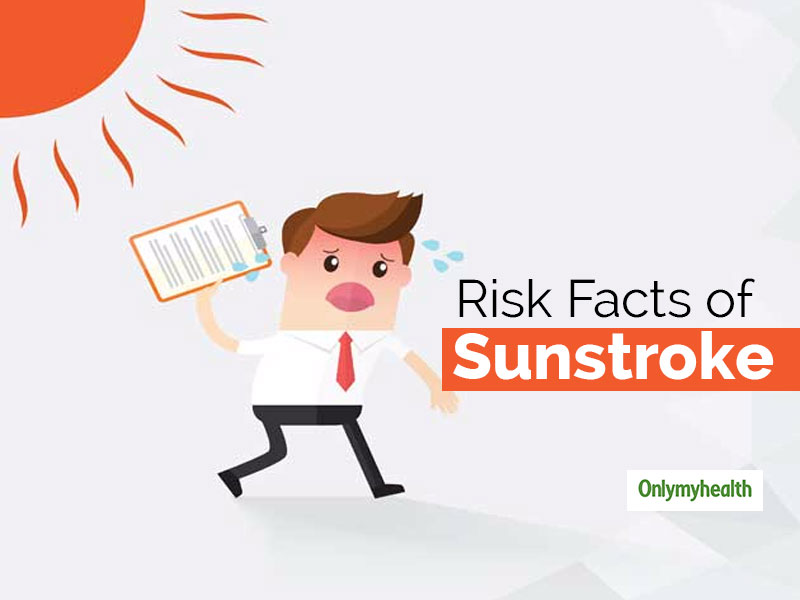 The summer season has started in full swing and also the lockdown has some relaxations, allowing people to move in the daytime for offices and essentials more than what was allowed before. But did you try heading out in the past week and could feel the need to have gallons and gallons of water immediately? This is because of the scorching heat and the lack to be prepared for the same. A widespread health concern, which makes this season unbearable is a sunstroke. It may sound very reasonable, but sunstroke can have various risk factors. It is a fo4m of illness that takes place due to a sudden rise in body temperature and can be mistaken with headache, confusion, nausea. However, this can have some grave effects on the brain, leading to vomiting, seizures, even sudden coma.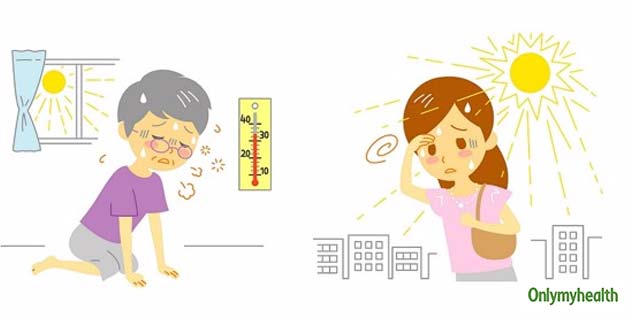 Also Read: Heat Stroke Home Remedies: Use These 5 Essential Oils To Prevent Heatstroke
Dr Mohan Kumar Columbia Asia Hospital Sarjapur Road explains that sunstroke, if left untreated, can have adverse effects on the brain, heart, kidney, etc. Delay in treatment can lead to sudden deaths too. First, to understand this condition better, there are certain risk factors associated with sunstroke, which are:
Elderly people and infants are more prone to sunstroke
The reason being the sudden change in temperature may make it difficult for them to handle.
Those with a case history of obesity, mental illness, COPD, etc. are prone to sunstroke
If you see anyone getting a sunstroke, here are specific tips that one should follow immediately to control the person. Also, refer to the first aid tips in the image below:
Remove extra layers of clothes
Place the person under a cool shower or put in a cold tub
Spray water on the skin
Underarms, neck, cheek, palms, soles should be covered with wet, cold water towels.
Make the person drink more and more water.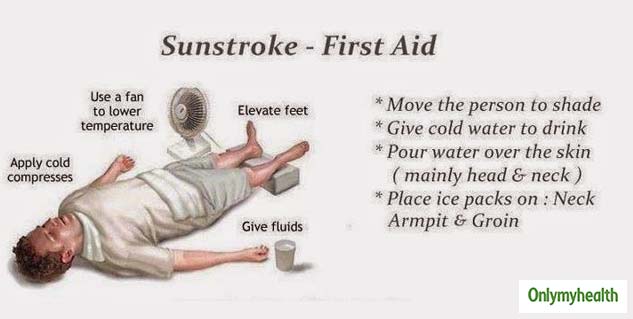 A lot many doctors also suggest essential home remedies to stay safe from sunstroke. Dr Kumar states some remedies to put to use during this time:
Take liquids like aampanna, which is a refreshing drink made of raw mango. It gives the need coolness to the body and gut.
Have more plums are they are natural hydration
Butter also makes for a great summer drink and is packed with probiotics and vitamins and minerals to cope with sweating.
Coconut water is readily available and the best to replace the lost electrolytes in the body.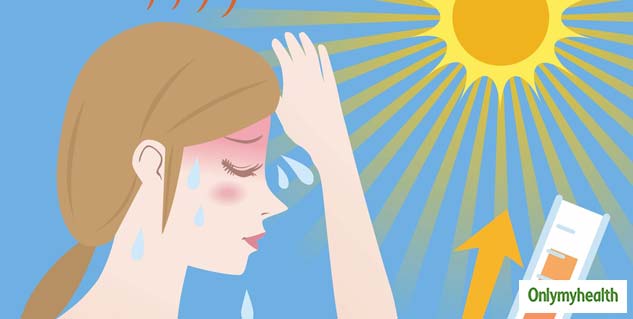 Also Read: Tips to Stay Hydrated in the Scorching Weather
Sunstroke can be hard on anyone and with summer right here, one should follow these important tips to be safe from its side effects. Alson sunstroke can be a reason of various health conditions:
Stay indoors and in air-conditioned rooms as much as possible.
Keep having fluids and not only when you feel thirsty. This is because the body keeps losing water in summers due to sweating.
Wear loose, cotton and light coloured clothes for it does not attract and trap heat.
Bathe with cold water as and when possible
Ensure proper hydration, get used to the climate outside and then step out. Do not step from a very cold ac room to outside.
Do not light stoves at home
Do not exercise without AC and fans. Keep having water in between too.
Read more articles on Other Diseases