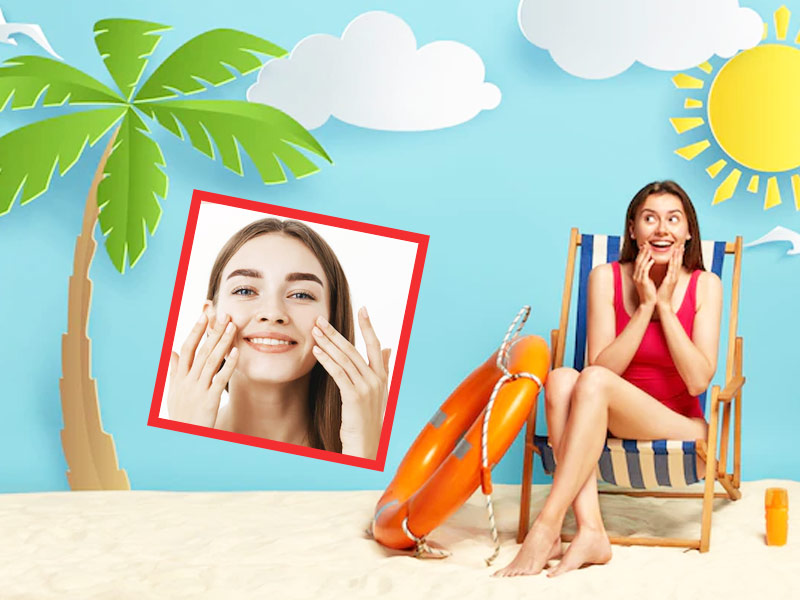 Summer is setting in and so is the fear of exposure to extreme heat, pollution, and dust. But let this not take away the fun things we can do in summer. A minor change in our day-to-day living will help us enjoy the weather to the fullest. Change of season demands a change of skincare routine, especially if we are entering into summers as summers in India are harsh and extreme, which means it is inevitable for us to ensure a good skincare regime. Keeping that in mind, Dr. Kalpana Sarangi, Consultant, Dermatology, Cosmetology, and Trichology at Nanavati Max Super Speciality Hospital has suggested some amazing tips that can save your skin from cruel summer heat.
Summer skin problems
Skin problems and summer go hand in hand. Blessed are those who do not experience any issue during the scorching summer months. Sunlight and heat cause damage to the dermal layer of the skin that brings a range of skin infections and issues in summer like:
Acne
Pigmentation or rosacea
Dry and itchy skin
Folliculitis
Melasma
Prickly heat
Chapped lips
Sunburns
Tanning
Rashes especially in the body folds due to sweating and fungal infections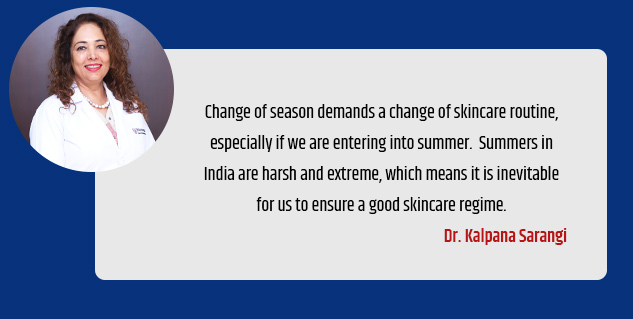 Summer skin care tips
Even though they appear common in nature, we need to address them with proper care and suitable measures. If you do not know how to take care of skin in summer, here are some helpful tips for you from Dr. Kalpana Sarangi.
#1 Sunscreen is the mainstay of summer
Choose a lightweight two-in-one SPF 50 (it could be more depending upon one's lifestyle) sunscreen with moisturizer and apply it generously on all parts of the body that are exposed to the sun including ears and lips. Make sure you apply it every two hours even if you are indoors, air-conditioned or desert cooler environment in order to be protected from diffused UV rays. If you like to take those frequent dips into pools and beaches, then waterproof sunscreen has no replacements both pre and post-swim followed by a shower.
#2 Don't ignore the lips
SPF 15 lip balm for chapped and dry lips is a savior, yes our lips do get dry, chappy, and dark during summer as they are exposed to extreme heat. Not just that, staying in air conditioned indoor spaces for a long time also make your lip dry and dehydrated. Thus, it become very important to moisturise them.
Use an emollient at night to nourish and moisturize lips through the long night hours. This would keep them soft, pink and plump.
Also Read: Is Air Conditioner Making Your Lips Dry? Try These Homemade Coconut Oil Lip Balms
#3 Minimal make-up
If you like to wear makeup up, consider giving it a break during summers unless urgent. The reason is that makeup clogs pores that doesn't allow sweating and dirt gets trapped inside the skin. This can cause acne and breakouts.
Opt for minimal make-up, preferably non-comedogenic, to avoid clogging of pores. Consult with your dermatologist and use a Vitamin C serum, sandwiched between cleansing and moisturizing to prevent hyperpigmentation and fine lines.
#4 Wear summer gears
Large part of your handbag should be occupied by sunglasses, scarves, pocket umbrellas, wide rim hats, caps, and lightweight mal cotton stoles. These will help prevent direct exposure of skin, eyes, etc. towards heat, pollution, and dust.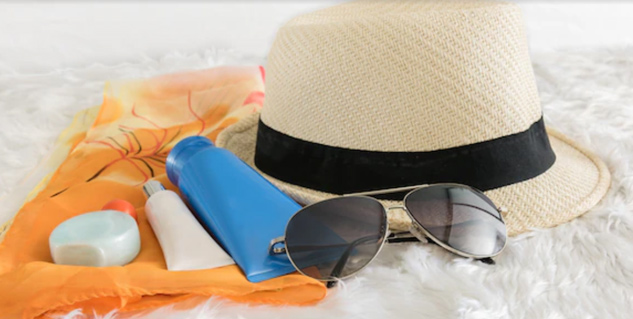 #5 Water is your best pal
So use it as generously as you may need, stay hydrated and bathe at least twice a day with room temperature or lukewarm water use gentle shower gels with refreshing and cooling effects. Avoid showering with hot water, as it would leave your dry skin and lead to inflammation and irritation.
#6 Diet is Equally Important
Hydrating foods and coolants should replace carbonated drinks and hot beverages. Seasonal fruits are best as they contain the necessary dietary elements required to combat the scorching summer heat.
Conclusion
Lastly, visit a dermatologist immediately if you develop sunburn with dry, red, scaly, or painful skin or other skin-related issues such as boils, rashes, or fungal infections. Prolonging your visit will only aggravate the issue and make it tougher to heal. So don't ignore those pool and beach party invitations, enjoy the summers and what it has to offer you! After all, we all love a bright, happy, sunny day!
Image credits- freepik