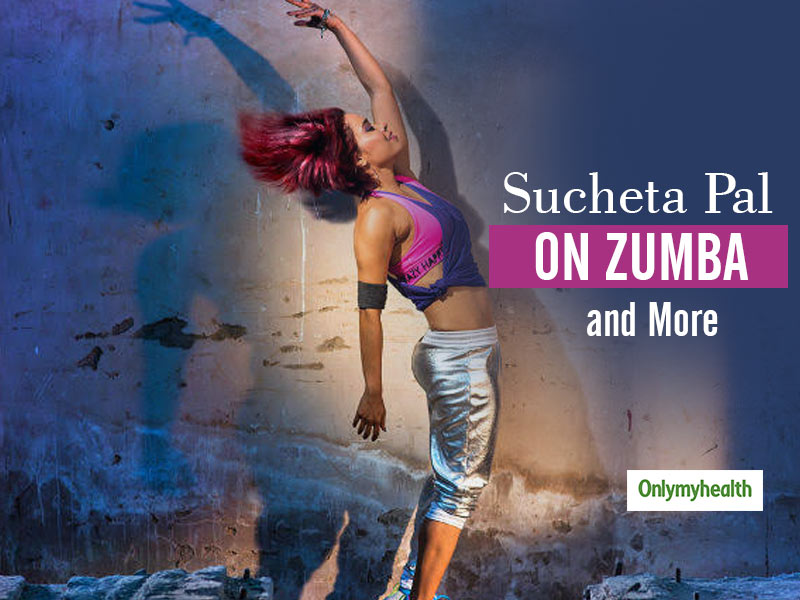 "I call Zumba the happy drug – Sucheta Pal."
Many of us have tried or thought of Zumba and enjoyed it. Some join Zumba for fitness or an entertainment purpose, but for Sucheta Pal this was her life turning point. Created by Colombian dancer and choreographer Alberto Beto Perez, Zumba has gained popularity across the world. Zumba has grown exponentially within the Indian fitness industry, except for Sucheta Pal, It set her on a path of new direction, gave her a successful career and saved her life. This is what she has to share with us on her journey: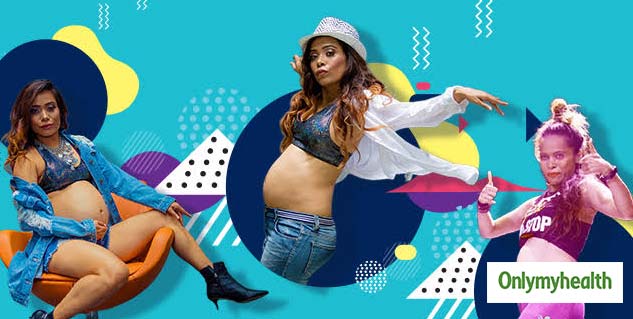 The average 25-year-old lived in Mumbai with a stressful 9 to 9 job realised how unhappy she was with the stress of the job that took a heavy toll on her health and well being, pushing her towards anxiety disorder. Pal's troubles began with Irritable Bowel Syndrome that troubled her at work. The disorder became critical to the point that it that greatly affected Pal's confidence levels and, eventually, led to anxiety attacks. "It was very embarrassing, it can strike you at any time, and you have to use the restroom, there's no option. I speak openly about it. I didn't for a long time, and it caused me social anxiety. I couldn't face people – if I have to enter an elevator and was a single person in that elevator I used to take ten slow stairs down. In a meeting, I would take four breaks in between to use the restroom because I would be so tense, but now I have overcome these fears, and now I travel across the world with no fear."
Also Read: If You Are Expecting And Suffering From Winter Blues, Then Follow These 3 Hacks
To survive it all, she ended up doing three odd jobs surviving on Vada pav. Starting from Working for an NGO to selling books for a commission, she'd travel by train and bus in a saree, across the city to talk to school principals about the importance of speaking and teaching English to students, managing karigars in Dharavi factory for a fashion house to make sure that they're making leather bags properly.
"For three years, I trained in every possible format of Zumba that's where I discovered Zumba and taught across the state of Connecticut as a licensed instructor. I had received a call in April 2012 from Zumba Miami headquarters to audition for the role of the lead Zumba Education Specialist for India that was a turn in my life. I relaunched Zumba here in May 2012, and since then I have been enjoying my work as my role was to train the trainers."
Now she has more than 4000 Zumba instructors and a team of 10 master train, striving to inspire a healthy and fit lifestyle in India.
Women and Fitness
Nowadays, in India, Women have known the importance of fitness. Fitness has become the next alternate career for people, especially for women.
"I have had the privilege to visit Military cantonment in Jammu and Kashmir, where I taught military wives to become instructors. I had the privilege to coach 12 of them, and they're training the military wives across various places. Imagine where we're going. I have even trained women in Gujarat who couldn't even tell their families that they are going for this training. From where I started, I feel like I have a second life now as I've come out of many fears. It is all about gaining confidence, being confident in your skin, with your fears and telling yourself that it's okay not to be okay. Mental health should be taken seriously."
Also Read: Exercises For Pregnant Women For Health, Happiness And A Glowing Face
She believes, "It not only makes you fit and healthy physically but also mentally. The transformation that you see is worth it. I cannot stress the fact that I have experienced this myself and how it changed my life completely, from overcoming social anxiety disorders and panic attacks. Zumba has given me the will power and strength of mind"
Read more articles on Mind & Body