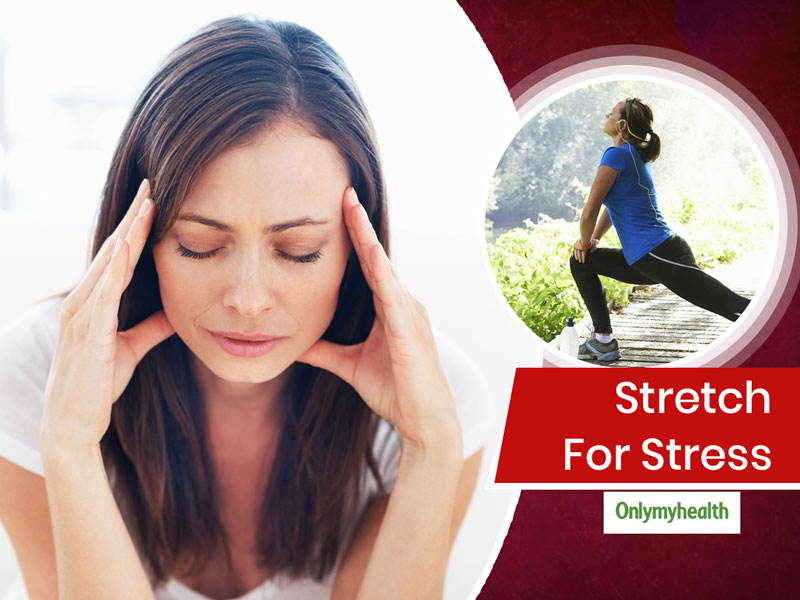 It is not easy to escape stress, especially in pandemic times. Seeing different stressful and disturbing situations around the world, our minds just cannot remain positive. Work stress, fear of losing jobs, friends & relatives testing covid-positive, etc. are affecting our mental health badly. Practically, stress is unavoidable but what we can do is practice ways to prevent unnecessary stress. Allow your mind and body to relax with some simple stretching exercises. These soothe the nerves and releases tension from muscles & joints. Not only your body would feel relieved but also your mind.
Best stretching exercises for stress
1. Gentle neck stretch
Let us begin with the easiest exercise out of all the five mentioned in this article. People who are working from home for a few months would be most troubled with neck pain. This is because, after a stressful and tiring day, your neck muscles get affected the most. Thus, it is important to release tension from them.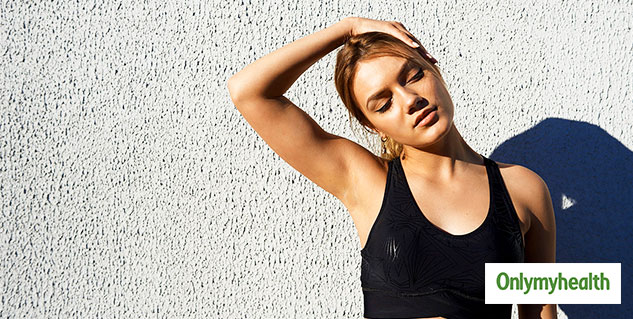 Sit straight and stretch your neck upwards.
Now stretch towards the right ear.
Turn towards your left ear.
Repeat this for about 3-5 minutes.
You'd feel relaxed after this exercise.
2. Slow side stretch
After the neck, it is time to exercise your spine. This is a side stretching exercise that helps in soothing the spine.
Stand with your spine erect.
Inhale and stretch your body upwards towards the ceiling.
Bend slowly side-by-side towards your left while exhaling.
Come back to the starting position and repeat the same to the right side.
Keep the body loose or else it would cause muscle tension.
3. Upper body stretch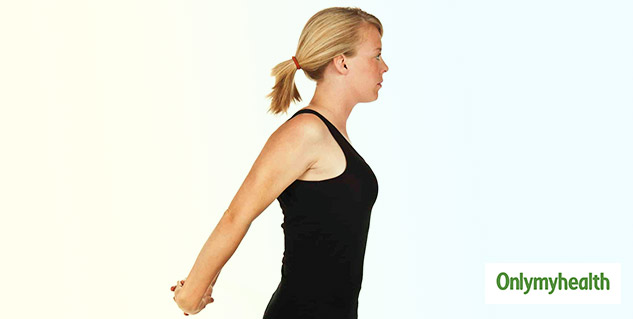 This exercise is focused on stretching the upper body. If you are someone who works for hours sitting on the chair, you must do this. It would ease muscle tension and provide mental stress relief simultaneously. Doing this stretch daily would prevent back pain issues.
Stand and puff your chest.
Take your hands behind the back and clasp them.
Take deep breaths and feel as if all the stress is going away.
4. Child's pose
This is a popular Yoga asana that exercises the lower back muscles. If you are feeling stiffness in your lower back, this stretching exercise would release all that.
To start, kneel down on the floor.
Open your knees such that V-shape is formed.
Bend your chest towards the ground.
Stretch your hands forwards while lowering the chest.
Apart from relieving stress, this exercise also promotes a healthy sleep cycle.
5. Longer hamstring stretch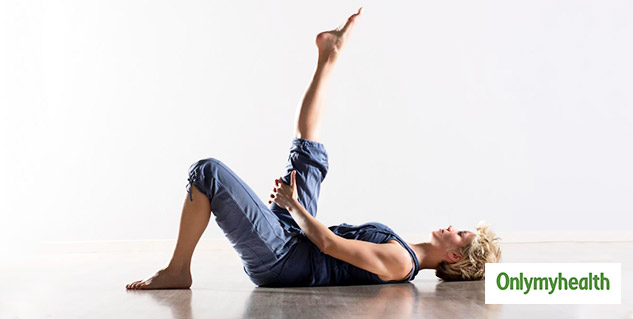 Physical strain can cause intolerable pain due to the tightening of the hamstrings. It is very important to exercise these in order to prevent tearing of ligaments.
Lie on the ground.
Place your palms under the knees.
Lift your knees higher and stay in that position for 30 seconds.
Do these stretching exercises for 4-5 minutes.
These are easy exercises that can be done in between breaks. All you need is 10 minutes to stretch. This would not only strengthen your core but also reduce mental stress. If you are unable to follow a proper fitness routine, this is the best you could do for your body.
Read More in Exercise & Fitness