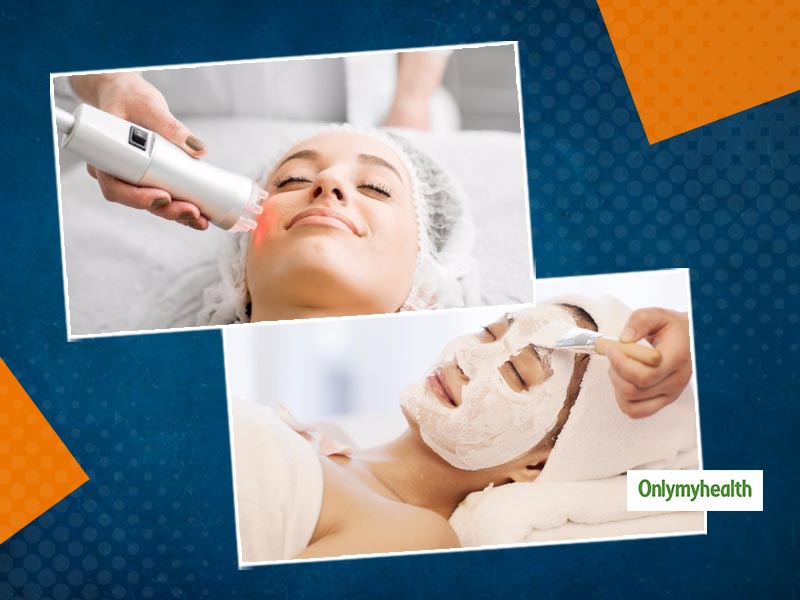 Spa facial vs medical facial: Medical facial ensures you no longer make peace with the shortcomings of your skin and receive expert medical assistance for youthful, moisturised and glowing skin. Thanks to globalisation and increased consumer awareness, a lot of women are turning to medical-facials over the traditional beauty facials. Quite naturally, the demand for medical-facials is continuously increasing, and the growing awareness of beauty-conscious consumers drives it. How does Medical Facial help? Medical-facials incorporate mild peeling agents, advanced equipment to hydrate and exfoliate the skin and specific techniques such as radiofrequency current to firm up the skin. The amalgamation of the products and machines ensures that the treatment permeates deeper epidermal layers and targets the dermal layer of the skin.
Advantages of medical facials
Before suggesting treatment, the doctors first analyse your skin type and considers the clinical efficacy of the treatment on your skin.
Doctors are licensed to use medical-grade cosmetic products, such as higher-strength peels which have an immediate and long-lasting effect.
Medical-facial incorporates technologies such as Q-switched laser, intense pulsed light (IPL) and radio frequency (RF), which offer results that a beauty facial cannot achieve.
Moreover, the popularity of medically supervised facials and skin rejuvenation techniques, the days of beauty facials are long forgotten.
What is a facial spa treatment?
A spa facial is a beautifying skin treatment that exfoliates dead skin cells, cleanses pores, moisturises and the skin, and treats common skin concerns with a custom regime. Do you know that for spa-goers, spa facial treatments are one of the most popular treatments? Moreover, do you know what spa facials are designed for? It is to boost the appearance, overall health and longevity of the skin. Approximately all facial treatments include exfoliation and deep cleansing stages, but the tools and products used depend on the spa venue and facial - selected. You can enjoy this fond treatment as part of an overnight spa break or a pamper day.
Also Read: Easy Home Remedies To Disinfect Your Furniture
Cleansing, Toning And Moisturizing
CTM is a simple skincare routine where cleansing is the first step of the method. Cleansing helps you to feel fresh and remove all the dirt, dust, dead layer of cells from your skin. So if you have oily skin texture, try to use foaming base face wash. Otherwise, if you have dry skin, try to use hydrating face wash, and for the combination of both, you may use any liquid you want.
Toning is the second step of CTM. This is a process where you need to apply toner on your face to tighten the skin and helps you to restore the Ph balance of your skin. You can use any Natural toner like rose water, milk, cucumber water etc.
The last step while taking care of your skin is Moisturising which not only nourishes your skin but also hydrate it. So if you have oily skin, you can use oil-free moisturiser whereas for dry skin you can use vitamin E based moisturizer and for the combination of both you may also use tea tree or vitamin C based moisturizer. For better results, we all can include this complete CTM routine regularly twice a day in our working method.
Read more articles on Fashion & Beauty