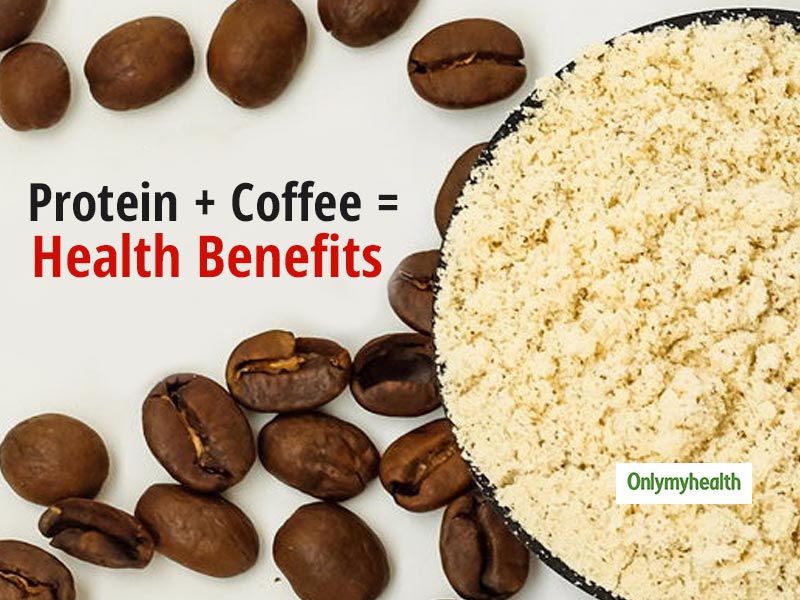 Would you like some protein in your cup of coffee? A lot of people are trying this hot trend after celebrities like Kylie Jenner revealed their latest fondness for protein-infused coffee.
The benefits of protein for muscle growth are known to one and all. Gym goers take protein shakes on a regular basis to gain muscle mass and decrease post-workout recovery time.
Coffee, on the other hand, contains caffeine which energizes the body, reduces muscle pain and boosts metabolism. Protein and coffee together multiply the benefits of both the ingredients to make this special healthful drink.
What Is So Special About This Protein-Coffee Concoction
This just doesn't taste heavenly but is supremely energizing, stimulating, and beneficial for the health of the consumer. The hype that protein coffee is getting is due to the fact that protein powder in coffee cancels out the adverse effects of caffeine. Here are some amazing health benefits of drinking protein coffee: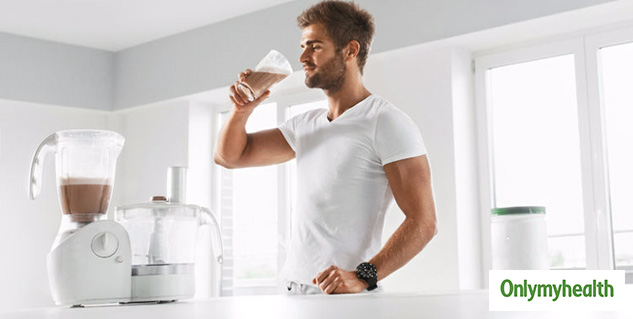 Supports Weight Loss
Drinking protein coffee is good for people who wish to get slimmer and healthier. Not only protein coffee boosts metabolism but it also suppresses your raging appetite. Thus, you will eat less which means fewer calories! It is said that consuming protein coffee an hour prior to working out promotes weight loss.
Improves Heart Health
This holy grail combination of protein powder and coffee lowers blood circulation, regulates blood pressure, enhances blood circulation lowers bad cholesterol levels and inhibits heart cell damage. All in all, it is proven to boost cardiovascular health.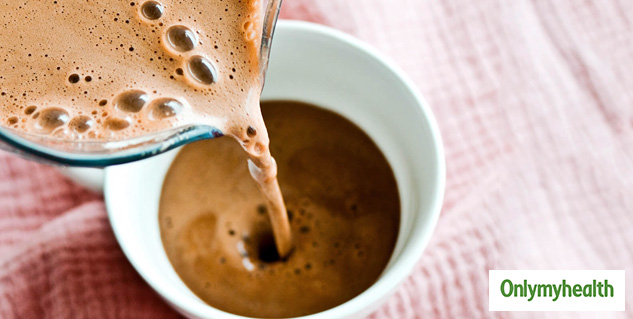 Also Read: Easy Homemade Protein Shakes And Bars Recipes For You
Improves cognition and mental alertness
As we all know that caffeine staves off stress and improves mood, protein helps your brain to stay alert and focused. This means, protein coffee improves mental functions and enhances cognition. Whey protein or soy protein powder both can be used in protein coffee.
Reduces Age-Related Muscle Loss
To build muscles, it is important to restrict muscle loss. Our muscles weaken as we age which puts us at risk of several chronic health problems like heart problems, obesity, etc. Protein coffee reduces age-related muscle damage to keep your body healthy and hearty. Combine this with regular workouts and a healthy diet for better results.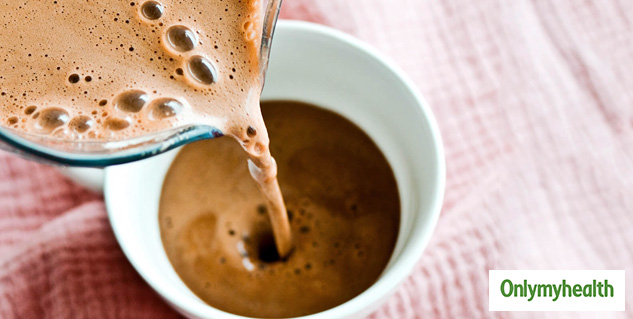 Also Read: 11 Reasons To Eat Muesli Every Day For A Healthy Body
Increases stamina and strength for workouts
Exercising with and an empty stomach is not good for your body. Nutritionists advise eating something before the gym session to reap better results. Drinking protein coffee an hour prior to a workout is sufficient to keep you charged for the session. It fuels the body with needful nourishment and stamina to conduct a great gym session.
Reduces the risk of getting metabolic syndrome
Obese people are at a higher risk of developing metabolic syndrome. As protein coffee promotes weight loss, it is highly likely to reduce the risk of metabolic syndrome in people who drink protein coffee on a regular basis. This stimulates faster fat loss to keep a lot of weight-related health complications at bay.
Read More on Healthy Diet