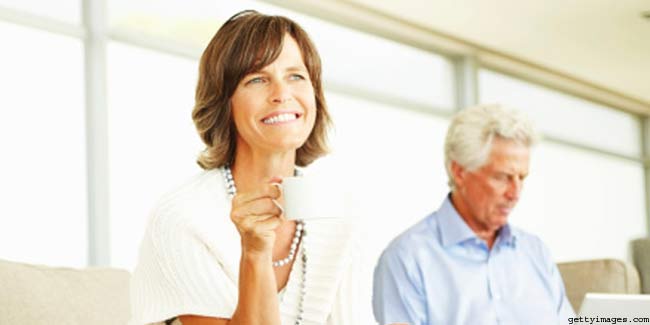 Most of us are aware of the advantages associated with maintaining a cheerful demeanour, both on the body as well as the mind; but, did you know that smiling can make you look younger?



A study that was published in the medical journal Psychology and Aging, states that the facial expressions have a major impact on the bias and accuracy of age estimates.The study further identified that when people looked at photos of people smiling, they guessed their age to be lower compared with those photos in which they were frowning or displaying a neutral expression.
How Smiling makes you Look Younger

• Most of us are aware that smiling involves usage of few key muscles of the face. When you smile with the help of these muscles, they help your face appear more even and toned. Therefore, smiling can be a quick fix solution for wrinkles and fine lines. When you flash a smile for a photograph, you appear far younger than your actual age.

• If you are stressed, all you need to kick it away is a smile. This is because when you smile, you body releases the feel-good hormones that take away any sign of stress away such as tiredness. Put on a smile every time you feel stressed and watch hot it works its wonder.

• Smiling would make you feel more sociable, sincere, attractive and competent. Therefore, it automatically imparts a youthful glow to your overall personality. Smiling makes you look younger not only by changing the contours of your face, but also by ringing in positive changes in your overall self.

• Youth is also about good health. When you smile, your mood changes for the better; you relieve stress easily; your immune system receives a boost and elevated blood pressure levels dip. Furthermore, smiling and being happy is associated with release of serotonin and endorphins which are essential triggers for happiness and positive thinking. It has also been proven through scientific research that smiling brings about psychological changes that cool down the blood present in the face. This in turn soothes the nerves and imparts a sense of youth and happiness.

How to give your Smile a Lift?

Now that you know that you can hope to extend the undesired welcoming of ageing by smiling, there are little nuances that you must be careful about when it comes to smiling. For instance, if you have crooked, plaque teeth, no amount of smiling will make you look younger; in fact, it will leave you with fewer friends instead. So, below is a guide to how you can give those 12 facial muscles a lift for good.

Fix the Extra Gaps: if your teeth have natural gaps or are uneven in size, you may want to get a set of veneers to alter the smile. Getting veneers for the gaps will take about two to three appointments with a cosmetic surgeon. If the gaps are minor, you may undergo bonding to elongate the teeth or to close the voids.

Whiten them: Teeth tend to lose their power-as you age-to stay as white and strong as they were when you were young. This is majorly because you may have exposed them to several years of coffee, cigarettes, wine or certain medications' consumption. A bright smile is what you need to project healthiness and youthfulness.

Straighten the Crooks and Hooks: when you were a tad too younger in age, your set of crooked teeth didn't probably bother you much, but when the face gradually loses its elasticity, the crookedness of the teeth tend to become more pronounced and may even lead to your lips appearing to be caved in or thinner. Veneers may be the answer to your need for a quick make-over; if you have the time and patience to get the straightest teeth you ever wanted, go for traditional or invisible braces depending on your doctor's recommendation.

It may be concluded that, smiling makes you look younger not by bringing about superficial changes alone. To smile is to be happy and content; youthful looks are often associated with similar positive changes in the outlook towards life.

Read more articles on Anti-ageing.