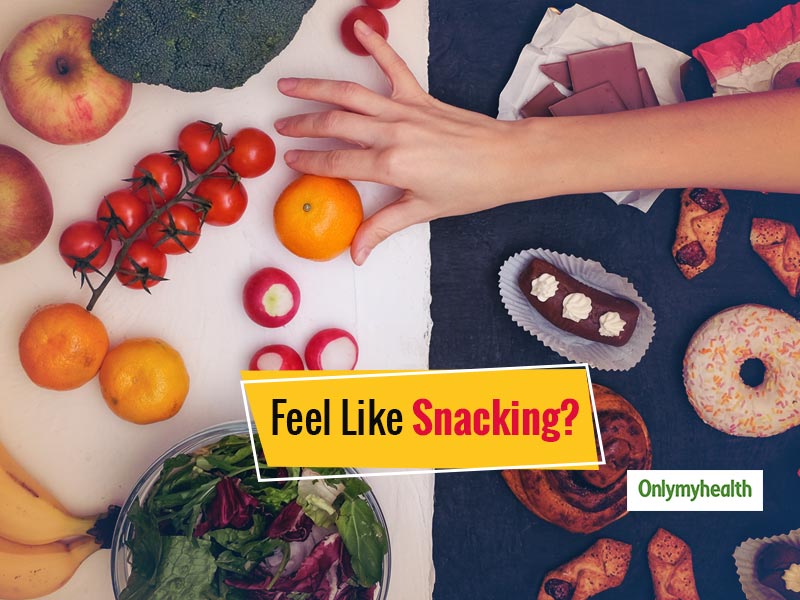 The current lockdown has resulted in spending long hours over your laptop or phone, constantly being engaged with the digital world or on streaming screens. What it also entails to no surprise is the urge to continually nibble on edibles throughout the day, maybe through the sheer result of hunger or the onset of simple boredom. Work from home has not played it simple on our hunger pangs, and we soon begin to crave for sweet or savoury foods to satisfy those needs, an effort to keep us going through a workday lull. However, if you're smart about your snacking options, you are likely to feel less guilty about it!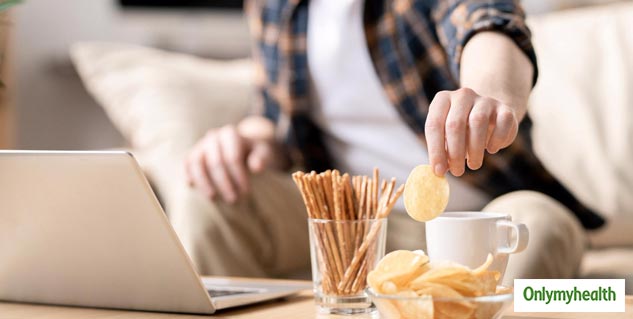 Also Read: Did You Know That Chewing Paan Leaves Can Be Beneficial? Let's Find Out How
As boring as healthy snacks might seem, it will satisfy those cravings. You can be more mindful of what you eat and avoid these problems altogether. Nutritionist Sheryl Salis, R.D., C.D.E. explains that the first step towards being a mindful eater is to start shopping smart, avoid stocking up on unhealthy food packets- these will ultimately lead to consuming them as soon as you're back home.
Low To Moderate Calories
Nutritionist Sheryl Salis says "To maintain energy levels and avoid the inevitable weight gain, pick foods that contain low to moderate calories, less salt and sugar and with low saturated and trans-fat. Instead you can opt for meals/snacks, which are high in protein, fiber and nutritionally dense with healthy fats. Start the day with a wholesome breakfast. This will help you get through the first half of the day and ensure you can concentrate better rather than snacking and munching from the very start."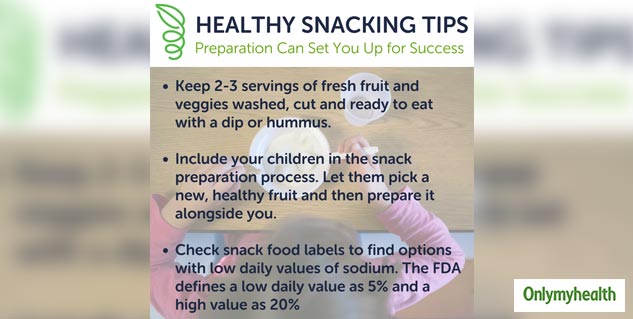 Quick-Fix But Healthy Meals
Some days can be busier than the rest. It's quite likely that you may not get the time to cook your next meal given the work from home situation. As a quick fix, refer to these quick-fix healthy tips to help you eat healthy through the lockdown! Also, as the temperatures soar, it might be a good idea to avoid eating heavy meals and pick a simple salad bowl with fresh veggies and salad dressings.
Nutritionist Sheryl Salis with some smart health tips to stay fit and lean, even with snacking:
Blend a quick smoothie with some fresh fruits and toppings of your choice. A healthy smoothie not only acts as a temporary meal replacement but is also a perfect drink to beat the summer heat outside. Top your smoothie with two tablespoons of cold-pressed virgin coconut oil.
Virgin coconut oil is known to have myriad health benefits which include weight management and is also an immunity-boosting superfood!
Include protein-rich snacks to munch on such as roasted makhana, boiled chana, or moong chaat with vegetables, unsalted nuts, roasted fox nuts, sugar-free protein bars or vegan coconut spread wraps. You may prepare hummus at home or yoghurt-based dips that can be eaten with carrot or cucumber sticks.
To keep the body cool, you can also have plain yoghurt and thick buttermilk – preferably made at home.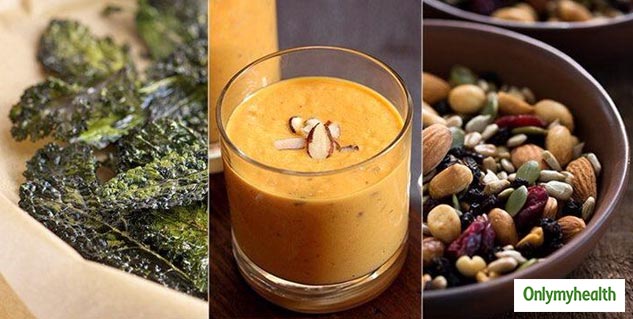 Also Read: Does Your Upset Stomach Have Anything To Do With The Coffee You Have In Morning? Explains This Nutritionist
Feeling hungry is natural – especially between lunch and dinner as well as the evening snack crave. Therefore, it is recommended to eat regular meals and incorporate a healthy snacking culture. Ensure you consume everything in moderation, alter your purchase habits and make them more economical in times like these and buy essentials that are readily available around you.
Read more articles on Healthy Diet