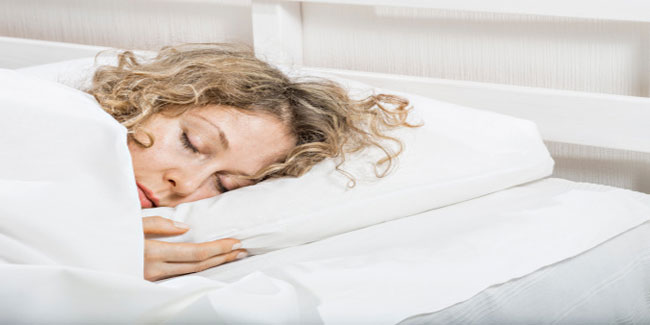 If you sleep right, you can keep your back strong and avoid developing back pain. Take a look at the things that will help you to keep your back healthy.
Low back pain often overlooked, is one of the leading causes of disability. It doesn't occur in substantial proportions, but interferes with quality of life and work performance.
Chronic back pain is a difficult problem and is one of the reasons behind an incorrect sleeping position. If you sleep right, you can keep your back strong and avoid developing back pain.
The best ways to sleep to avoid back pain are:
When lying on your side – In this sleeping position, you need to provide support for your legs. Place a firm pillow or two in between your knees, while your arms stay relaxed out in front of you. This position keeps the spine in a naturally curved position and keeps away back pain.
When sleeping on your back – If your back is aching, you must try to sleep in a neutral position, i.e., sleeping on your back. In this sleep position, the spine is neither too arched nor too flat. The position gives your spine the support it needs and takes pressure off. For extra support, place a pillow under your knees as doing so maintains the normal curve of the lower back. Also keep a small rolled towel under the curve of your back.
When sleeping on your stomach – This is the least recommended sleeping position and you should choose it only when you find the other two difficult. When sleeping on your stomach, place a pillow under your lower abdomen to ease the strain on your back. Don't use a pillow under your head if you feel strain in the back.
It may take you longer to get used to the right sleeping positions. If you don't get comfortable with them at first, just keep in mind that changing your positions will pay off in the long-term. You must understand that not sleeping well increase the consequences, and health issues.
Other Important Things to Avoid Back Pain



Besides understanding the sleeping positions, you must consider the following tips to keep your back healthy.
Stick to a sleep schedule; go to bed and get up at the same time every day. Sleeping on time is as important as sleeping right.
Be careful of what you eat and drink before hitting the bed. Don't go to bed either hungry or stuffed.
Make your bedroom as comfortable as possible for sleeping; it should be cool, dark and quiet.
Make exercise a part of your daily routine; regular physical activity encourages sleep.
Keep stress at bay; the more you stress, the more your sleep is likely to suffer.
(Image source:Gettyimages)
Read more articles on Back Pain.