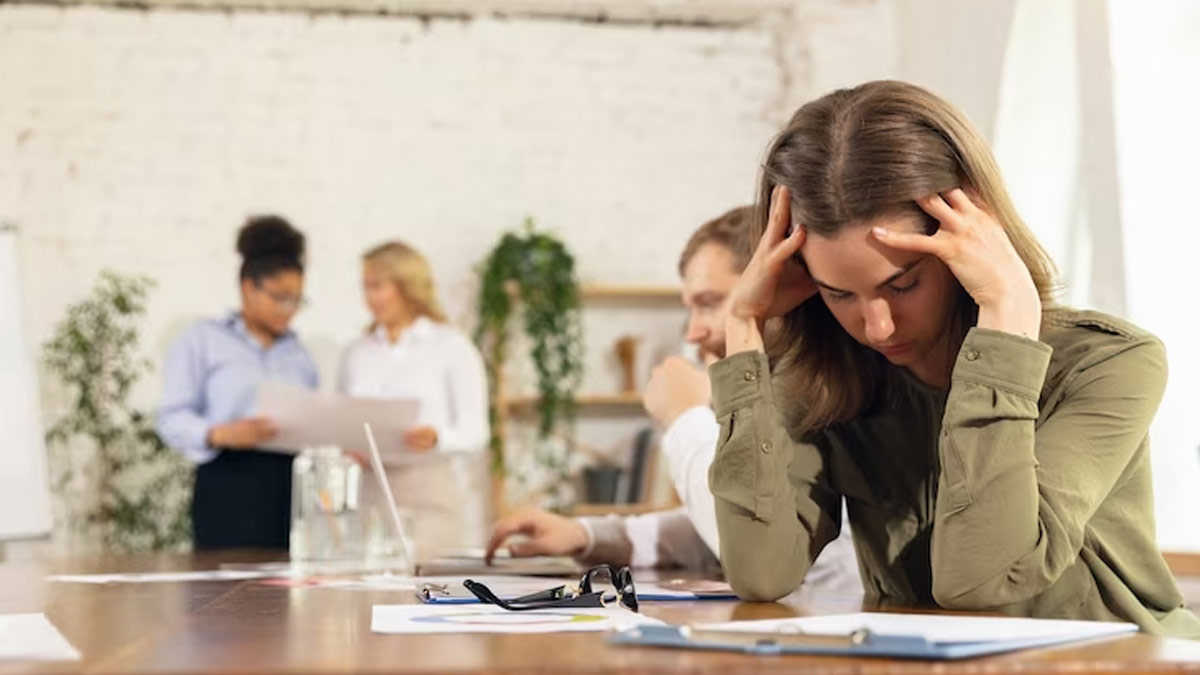 You may have noticed how people are under increased stress these days. Most of us find it difficult to manage mental and emotional pressure that can be quite overwhelming. In such a fast-paced life, when most people are under stress, it becomes important to address this issue as it can give rise to many health issues. Its symptoms include fatigue, acne, headaches, lack of energy, etc. Thus, it becomes important to learn warning signs of stress to take necessary measures to prevent health issues like high blood pressure, obesity and diabetes.
8 Symptoms Of Stress
Inadequate Sleep
The inability to get adequate sleep is one of the most prevalent indications of stress. You may find trouble sleeping or may wake up in the middle of the night. An overstressed person's mind is overloaded, which interferes with their ability to fall asleep and stay asleep.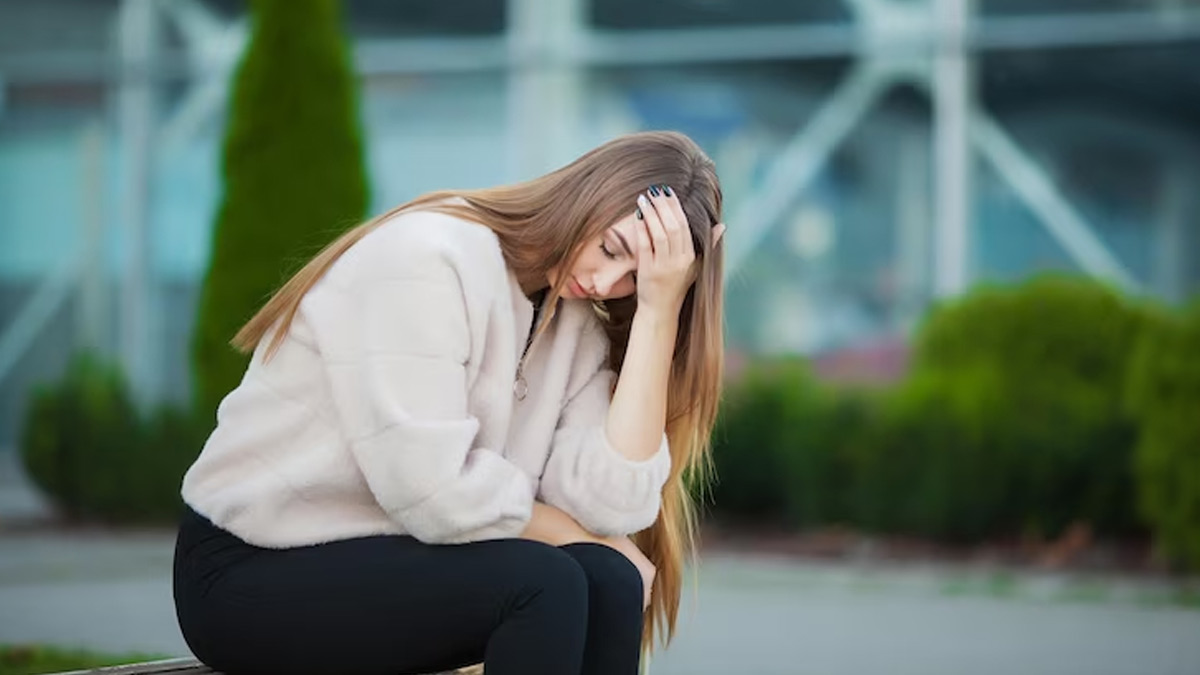 Lack Of Energy
People who have high-stress levels often find trouble sleeping, which leads to developing fatigue and lowering energy levels in your body. Perceived stress from the past can cause fatigue, which can impede performance and function.
Feeling Of Irritation Or Anxiety
You must have noticed people who are overly stressed getting irritated or anxious easily. You may also feel that you are unable to do things and overstress in doing even small activities like making calls or meeting someone.
Also Read: 5 Food Items To Avoid During Stress
Changes In Sex Drive
You may have noticed a decrease in sexual arousal when you are stressed, This is because stress can bring changes in your sex drive. The effect of the COVID-19 pandemic on women's reproductive health was examined in a 2021 study. In a poll of more than 1,000 women, it was shown that 45% of the respondents claimed that stress had reduced their sex desire.
Irregular Periods
Women may also experience irregular periods when their stress levels are high. Endorphin and cortisol secretion, which disrupts hormone production, can be increased by emotional, dietary, or physical stress. The relationship between the hypothalamus, pituitary, and ovary can be severely disrupted, leading to irregular periods.
Also Read: Do You Shop When Stressed? The Pros And Cons Of Retail Therapy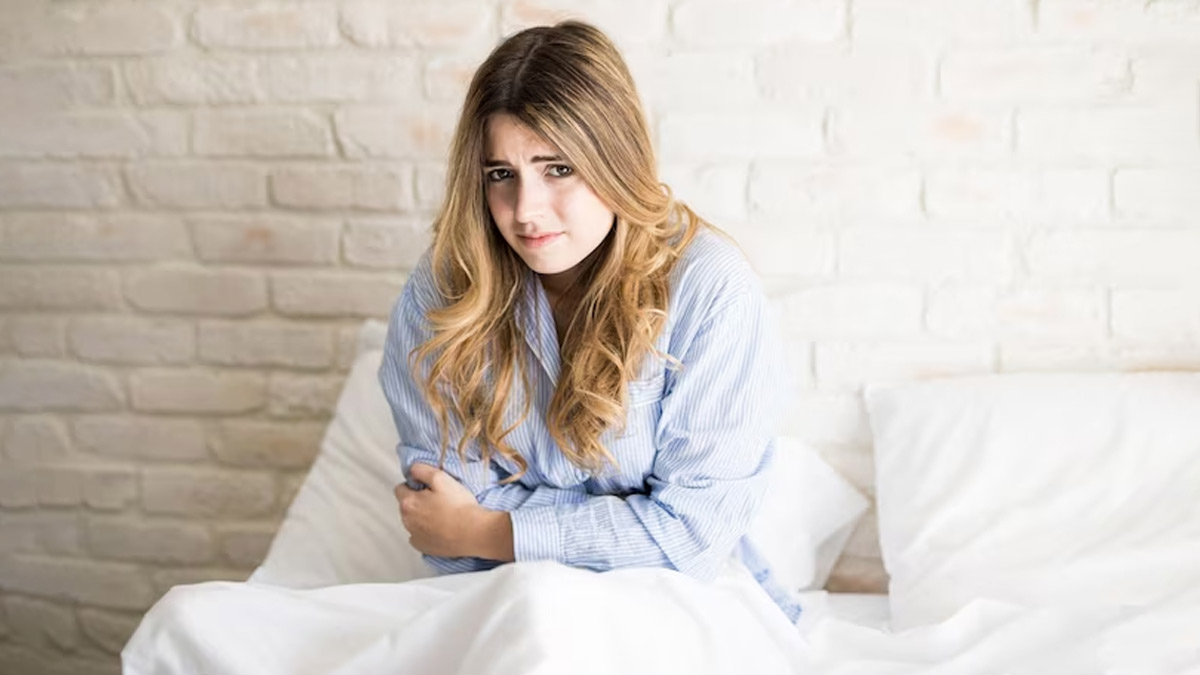 Digestive Issues
Did you know your gut is also known as the second brain and hence stress can also affect your digestive health? It can lead to health issues such as heartburn, bloating, gastroesophageal reflux disease, cramping, or loss of appetite. The body has a tougher difficulty recovering if the stress response is activated too frequently. This slows down digestion and could make you feel queasy.
Acne Breakouts
Have you ever wondered why you have a new pimple popping up right before an important meeting? This is your body's mechanism of coping with stress. The body produces cortisol, which causes the skin to produce more oil and makes acne worse.
Frequent Headaches
Did you know stress can also contribute to throbbing pain in your day? Muscle tension brought on by stress can result in physical discomfort including headaches and backaches. If you notice developing headaches when stressed, make sure to drink enough water as dehydration can worsen the issue.