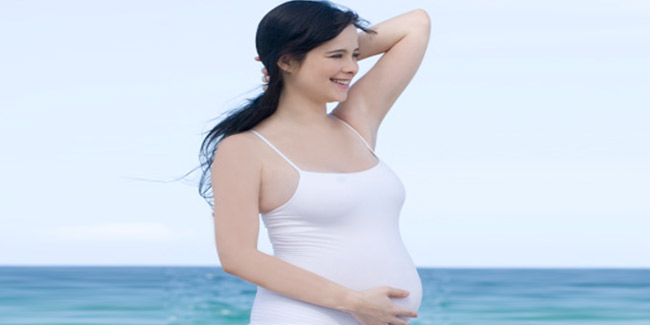 Travelling by sea can be romantic if your pregnancy is not troubling you much, but the motion of the ship can make you feel nauseous, dizzy and prone to stomach problems.
The lure of the sea makes people want to get on a ship and sail away. If you are pregnant and are planning a sea voyage, you need to take care of a few things and plan ahead. Planning and preparation becomes more important if you're using the waterways for the first time.

Sea travel is exciting; you must also make efforts to make it as comfortable as it can be. Travelling by ship would need certain precautionary steps on your part to have a safe cruising.
Ensure Medical Facilities On-board
Make sure there is a doctor on-board and there are all medical facilities to deal with an emergency situation in your pregnancy.
Keep Voyage Short
Cruises of shorter duration are much better than long cruises. An international cruise will need you to worry about and arrange for safe food and water apart from a doctor to be attended by and other healthcare facilities.
Make Prior Sitting Arrangement
Travelling by ship can make you feel uneasy as motion sickness is common and pregnancy may make you feel nauseous and dizzy. If possible, book a cabin in the middle of the ship where it is relatively less bumpy.
Eat Healthful Diet

Consume light meals and snacks on time to avoid uneasiness and stomach problems. Keep yourself hydrated at all times by having plenty of water.
Carry a Health kit
Carry medication for sea sickness which is safe to consume for pregnant women. You may carry all your other prescribed medicines as well. A health kit should ensure that existing medical conditions can be managed even if they get more severe than their present stage, illnesses related to travelling are prevented and that minor health problems are taken care of.
Use Sea Band
Sea bands are risk-free and quite effective in preventing morning sickness.
Schedule Appointment with Doctor
Before you travel, schedule an appointment with the doctor. Take advice on how to cope with travel-related complications such as fatigue, indigestion, heartburn and cramping of legs.


Consult your doctor always about your travelling plans and mode of travel. Only upon a doctor's approval must you go ahead with the plan.
Read more articles on Pregnancy and Travel.